We have been made aware that families being served by Fox & Weeks are being contacted by individuals requesting payment over the phone. Fox & Weeks will not contact a family requesting payment over the phone. Please contact the Savannah Police Department immediately if you are contacted and asked to make payment over the phone. Please contact Fox & Weeks if you have any questions.
Celebrating the life of
Amanda Leigh Ferneau
Passed away on January 03, 2023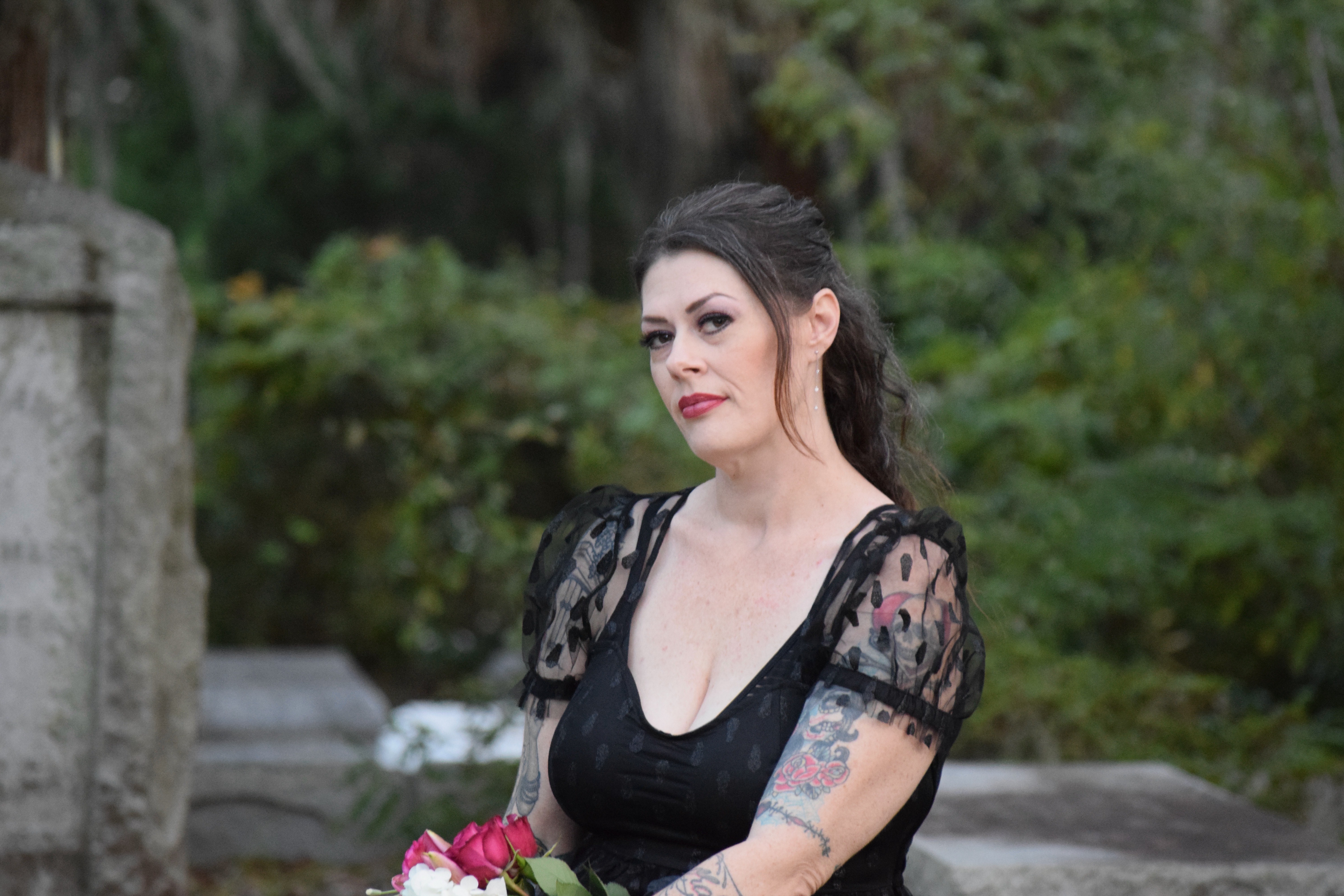 Born on April 24, 1983, in Covington, KY, Amanda moved down to Land O Lakes , FL when she was only 5 where she remained for most of her life. Amanda was a truly unique soul who had been around the Universe enough to know she was on her last tour. People were naturally drawn to her... a blessing and curse as she would say... and her heart genuinely wanted to help others in need. She was extremely in tune with nature and a very spiritual person. She didn't just believe in an afterlife, she KNEW there was one. She was an avid reader, cherished music, and loved books more than almost anything. If given the choice of a huge mansion or an old library, she would choose the library. She had degrees in Forensic Science, Psychology, and Art Therapy. Unfortunately, spinal injures and other illnesses caused complications when she became pregnant with her son and she was forced to leave the workforce to become a "stay at home mom". She loved to be able to teach her son everything she knew from books and from life. In late September of 2022, Amanda and her family moved to Savannah, GA, to be closer to the Mayo Clinic where she could be diagnosed and treated for her illnesses. In October, a dream of hers came true when she got to have her 10 year vow renewal ceremony in Bonaventure Cemetery with her husband and son in front of her favorite graves… Corinne Lawton and Conrad Aiken.
Amanda passed away unexpectedly from her illness on January 3, 2023.
She is survived by her son, Roman (7), her husband, Mark (48), and her father, Bill (73).
GUEST BOOK

A candle has been lit!
I love you to the moon and back.
- Miranda James, St.Pete, FL

A candle has been lit!
May she burn bright, wherever she may be.
- Anonymous , Tampa , FL

A candle has been lit!
To stardust we return…until we meet again
- Cristina , Tampa, Fl
Services under the direction of:
Fox & Weeks Funeral Directors, Hodgson Chapel
912-352-7200