Celebrating the life of
Andrea Leigh Warth
August 04, 1971 - December 16, 2022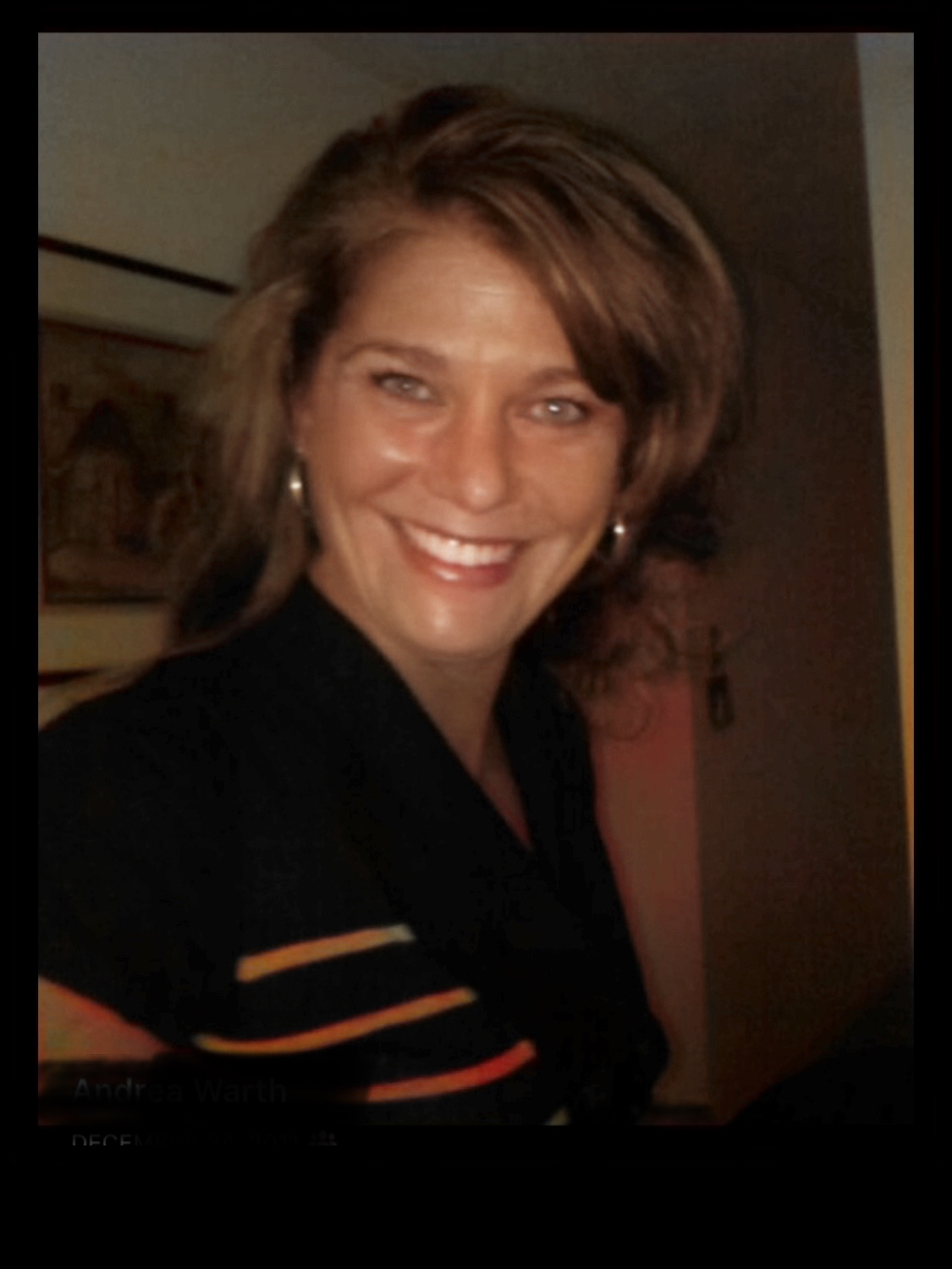 At dawn on December 16th, 2022, the skies parted for Andrea Leigh Warth to be received into the comforting arms of our Lord in Heaven. Born in Savannah Georgia on August 4th, 1971 to Fredrick Emil Warth d.1990 and Barbara Ann Tankersley Warth d. 2021, Andrea lived a life of love and dedication to her children, friends and family.
Andrea is survived by her three children: Andrew Tyler Brown, Chelsea Marie Beckworth and Emily Grace Herman, her three brothers: Eric Stephen, Brian Keith and Kevin Vincent Warth, and her only uncle, Ernest Steven Tankersley. At Andrea's passing there are currently three grandchildren; Waylon Tyler, Samantha Lynn and Adam Warren Brown. We cannot forget her loyal dog "Cooper" nor her chicken "Thea".
Andrea was raised on Talahi Island and continued to live in Savannah for her entire life. She graduated from Bible Baptist School and she obtained a degree from South University to become a Physical Therapy Assistant. She fervently provided for her children, that she was so blessed to have.
After college, Andrea began employment at Tara Rehabilitation Center in Thunderbolt, where she was adored for her tireless work ethic and for her exuberance to help those in need. Everyone enjoyed her hilariously happy laugh! She was stunningly beautiful and admired for such jovial character.
She thrived for outdoor adventures and loved to exercise, always eager to grab a paddle for kayaking on the coastal creeks with her friends and family. She remained dedicated in supporting equestrian training for Emily and thus brought back a family ancestral legacy of horseback riding competition.
In search of spiritual growth, Andrea joined the Christian Church on Whitmarsh Island. This marked redemption and forgiveness becoming a primary focus in her life. By her renewed relationship with God, she inspired her children in a positive way, bringing much hope for her family's future.
Her life had great meaning. She courageously fought her terminal cancer with faith and grace that was strengthened through her already established belief and salvation. She had received her diagnosis on the same day we laid Mom to rest, who had passed away, hardly more than one year ago. We are assured that she is now reunited peacefully with Mom and Dad and in the presence of our Lord forever. Rest well little sister, you were a beautiful Mom, and a cherished daughter! Give Mom and Dad a hug for us, they have been waiting, Amen.
A memorial service will be held at 1:00, Monday, January 9, 2023, at the Fox & Weeks Islands Chapel with Stephen Saxton officiating. Interment will be at Forest Lawn Memory Gardens. There will be a reception at 3:00, following the committal at Islands Christian Church, 4601 US-80, Savannah, GA 31410.
GUEST BOOK
Andrea will be dearly missed
- Brian and Deborah Warth, Lawrenceville , Georgia
An amazing woman I was blessed to call friend. My heart and prayers go out to you all.
- Jodie Luther-Kofod, Savannah, GA
I am so sorry for your loss. Your mom was great person always funny and always had a smile on her face.
- Isabella ad Kimberly Allman , Savannah , GA
Even not knowing Andrea long, we had a friend connection. She was a wonderful mother-in-law to my daughter Jamee. An even better Grammy to all 5 grands. I'm sure she is sitting on Heaven's golden sand beach. I miss you Andrea.
- Susan Hardiman, Metter, Ga.
I went to high school with her she was the spirit of the class and the life of everyone still carried it on in the years of her life..,the lord blessed you with an amazing lady an angel has gained her wings.
- Joy, Millen, Georgia
Andrea was a dear friend and is greatly missed. I enjoyed our last visit together so much and will always cherish that those memories her and Emily. My heart breaks for her children and I pray for them often. Your mother was an amazingly strong, beautiful, and loving person. Praying for comfort for her family.
- Lisa Granger, Benton, LA
Brave and strong woman. Fly high Andrea pain free. Tyler, Chelsea and Emily your guardian Angel will now be watching you from above!
- Angela Caldwell , Savannah , Ga
My deepest sympathy to your families. I want to BBS with Andrea. She was always so nice and pleasant. I pray that in the coming days that you will find comfort and strength in God and each other. Love to you all
- Melissa S., Reno, Nv.
My condolences to you all- will miss seeing her around like I do your Mom.
- David Scoggin, Savannah, GA
Andrea and I were classmates in middle school and then I had the privilege of teaching Math to both of her beautiful, precious daughters, Chelsea and Emily at CMS. You all are in my thoughts and prayers. May peace be with your family at this time.
- Michelle Santiago , Savannah, GA
My beloved mother-in-law, her love knew no limits. She had the kindest soul I had ever come across. She made the days a little brighter, with the smile you hardly saw her without; a smile that Adam beams every day. We miss you Andrea, so very dearly.
- Jamee Brown, Metter, GA
Andrea had a smile that lit up a room! The patients at Tara loved going to therapy just to see her! I know I'll see her again because the Bible promises me. I will see her and know her! This tribute that was written was beautiful, and it described her perfectly! I'm praying for all of you and praying that Jesus lets the light keep shining thru y'all!
- Nancy Redmond, Guyton, GA
It's rare for me to be at a loss for words. It was rare for Andrea, too. We would just talk all over each other, and drive everyone around us crazy. But I just Don't have words for this loss. Andrea handled her illness with such incredible strength and grace. She had all the confidence in the world in her children, so she could go peacefully, knowing that they would take it from there. Andrea is a true inspiration... I've never seen someone face so much hardship, fight it, win it, overcome it, and do it all with a smile and a heart full of love. I'm incredibly grateful for our friendship, and the love she showed me. I guess I lied, I'm never at a loss for words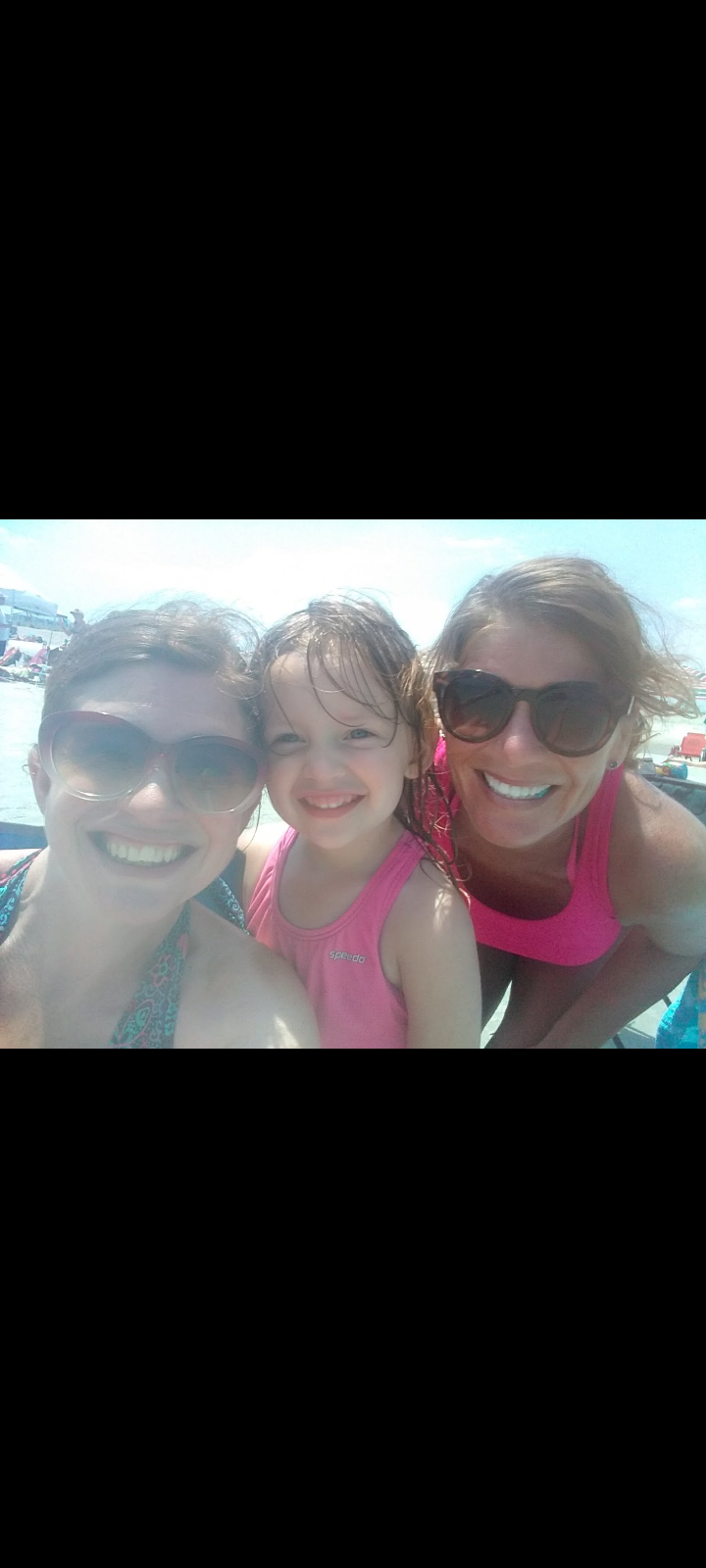 - Malyssa, Savannah, Ga
Her beautiful smile and happy heart will continue to shine.
- Sandra and Walter Thompson, Savannah, Ga.
My heart is heavy many years of memories with her
- Cherie Wendell Brown, Guyton, Ga
Services under the direction of:
Fox & Weeks Funeral Directors, Hodgson Chapel
912-352-7200
Memorial Service

1:00 p.m. on Mon, January 09, 2023

Fox & Weeks Funeral Directors, Islands Chapel
4605 Hwy 80 East (map)


Savannah GA 31410

912-898-0900