We have been made aware that families being served by Fox & Weeks are being contacted by individuals requesting payment over the phone. Fox & Weeks will not contact a family requesting payment over the phone. Please contact the Savannah Police Department immediately if you are contacted and asked to make payment over the phone. Please contact Fox & Weeks if you have any questions.
Celebrating the life of
Jacob Aaron Parrott
March 25, 1990 - January 01, 2023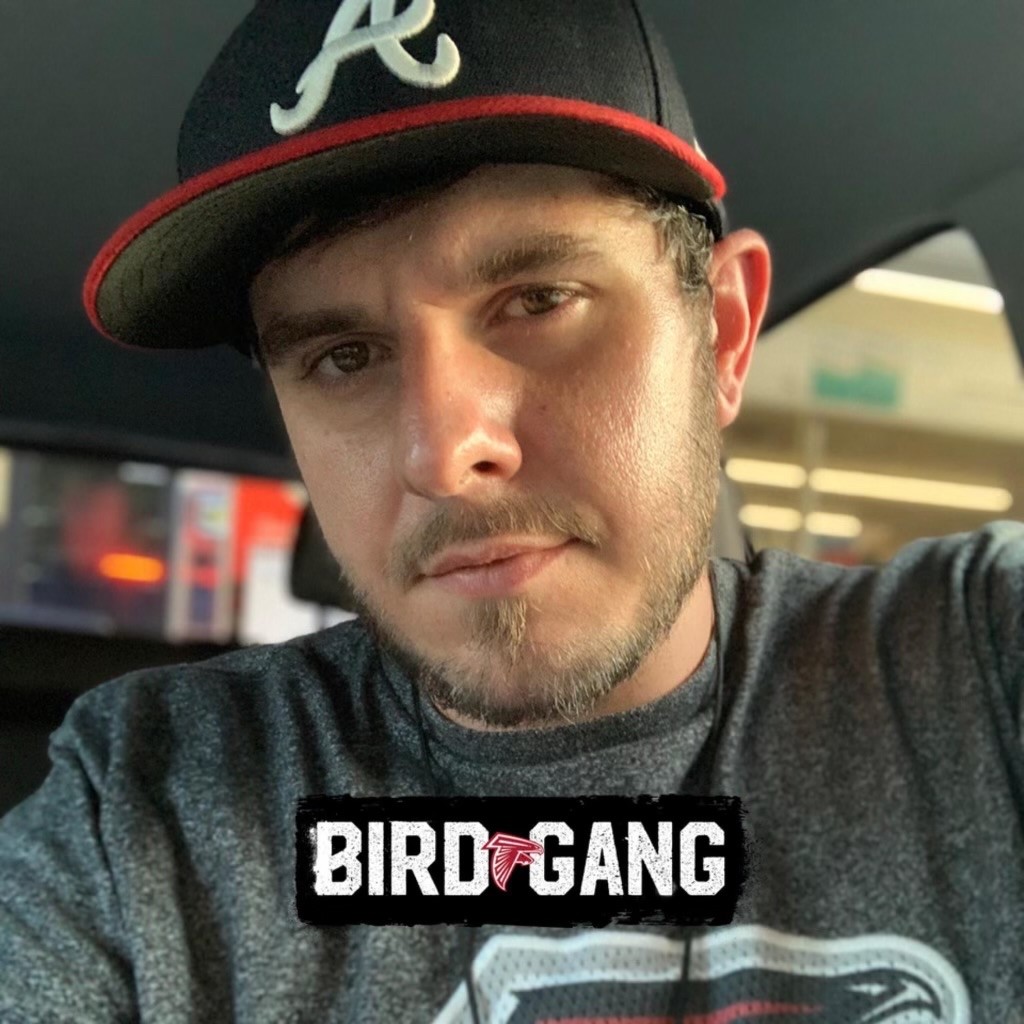 Jacob Parrot, 32, died Sunday, January 1, 2023 at home.
Jacob was a native and longtime resident of Conyers, GA before moving to Wilmington Island five years ago. He was a graduate of Heritage High School in Conyers. Since moving to Savannah, Jacob worked as a bartender at several restaurants on Tybee Island.
Jacob was preceded in death by his father, James Parrott.
He leaves behind his mother, Nancy Lynn Parrott of Savannah; brother, Michael Parrott (Gretchen) of New York; nieces and nephews, Jonah, Emmie, Theo and Phoebe; and several aunts, uncles, cousins, and friends that will dearly miss him.
Visitation will be held on Sunday, January 8, 2023 from 1:00 p.m. until 3:00 p.m. at Fox & Weeks Funeral Directors, Islands Chapel with a service to celebrate Jacob's life beginning at 3:00 p.m.
GUEST BOOK
My heart aches for you. Jacob and my son Jacob Fields grew up together. He was such a sweet soul and we're blessed to have known him…
- Caroline Bradberry, Macon, Ga
Many prayers for the family of Jacob. They must be a wonderful family because Jacob was such a wonderful gentleman. He always was so kind to me and I always looked forward to coming to Tybee so I could see him. My heart is so sad that such a sweet soul is gone.
- Summer Humphry , Waverly , Alabama
Dear Nancy, Don and I send our deepest condolences. Jacob and our son Dane played baseball together and also attended and graduated from Heritage. Sending love and prayers for peace and Gods comfort! Don and Martha Terrell
- Martha and Don Terrell, Oxford, Ga

A candle has been lit!
- Erika Sprague-Cook, Tybee Island , GA
I am so very sorry to hear of your loss, Nancy. My prayers are with you and your family.
- René Coker, Conyers, Ga
I went to school with Jacob. He was such a kind soul, no one was a stranger around him. My heart breaks hearing the news, sending my condolences. I will be praying for you all
- Sasha, Denver, Colorado

A candle has been lit!
- Don and Martha Terrell, Oxford, Ga
I went to Heritage with Jacob, he was a great guy; truly a friend to all. It saddens me deeply to hear of his passing. I pray for peace, comfort and acceptance to all who were lucky enough to have known him. ❤️
- Jenna (Meese) Pearson, Atlanta, Ga
Spread your wings and fly my friend until we meet again
- Angela , Savannah , Ga

A candle has been lit!
- Robin Norwood, Forsyth, GA
So so sorry for your loss. My heart and prayers goes out to you and the family
- Beverly Mize, Oxford, Georgia

A candle has been lit!
- Zoe Robinson, Jacksonville, FL

A candle has been lit!
We are so sorry for your loss. Jacob was a kind soul and will be missed very much.
- Chris & Diana DeBorde, Aguadilla , Puerto Rico
Nancy I am saddened to learn of the home going of Jacob. Sweet friend you are in my heart, my thoughts and prayers.May you feel and know God's Presence and His Peace at this difficult time. I love you! Linda
- Linda Childs, Conyers , Ga

A candle has been lit!
There are no words that can ease the pain of loosing a loved one, especially when it was before their time. Our hearts go out to all affected by this tragic loss. Sending prayers, peace & healing to the Parrott Family. Rest easy my Friend, I will always cherish the fun times & memories we shared.
- Jeff Unger, Newborn, GA
I am so very sorry to hear this. Jacob was a sweet guy. The Parrott family are in our thoughts and prayers.
- Brooke Kinder, Marietta , Ga
Jacob, you were one of the most amazing people I had an honor to meet while being international employee in Tybee. I will never forget how big your heart was and how many times you walked me home to make sure that I got home safe from work. I will forever be grateful that I had a chance to meet you. Sending deepest condolences and prayers for your family.
- Gabija Montgomery, Kaunas, Lithuania
Jacob was wonderfully kind and always treated me like a sister. He quickly became someone I trusted and looked forward to seeing, and his loss saddens me greatly. Condolences to his family in this terrible time.
- Carrie Fletcher, Westminster , SC

A candle has been lit!
Gonna miss those big ol hugs when we cross paths. Love you, buddy. Always....
- Helen, Fort Pierce, FL
Nancy and family, we are so sad to hear about your loss. Jacob was one of the greatest people I've had the pleasure of knowing. He was such a great kid, I can only imagine what an awesome adult he was. I'm so sorry.
- Susan Harper, Conyers, GA
Nancy we only met Jacob at the wedding, if he was anything like Michael he must have been a great individual. Your family is loved in Buffalo! Sorry for your loss at this very sad time.
- Peter & Lynn, Buffalo , NY
Services under the direction of:
Fox & Weeks Funeral Directors, Hodgson Chapel
912-352-7200
Visitation

1:00 p.m. until 3:00 P.M. on Sun, January 08, 2023

Fox & Weeks Funeral Directors, Islands Chapel
4605 Hwy 80 East (map)


Savannah GA 31410

912-898-0900
Celebration of Life

3:00 p.m. on Sun, January 08, 2023

Fox & Weeks Funeral Directors, Islands Chapel
4605 Hwy 80 East (map)


Savannah GA 31410

912-898-0900