Celebrating the life of
Gladys Estevez Diaz
Passed away on January 01, 2023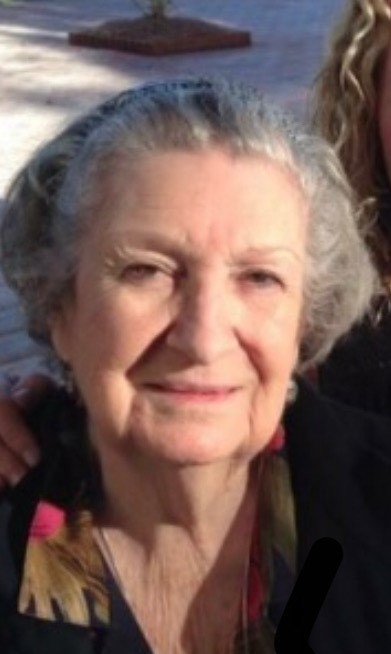 Gladys Estevez Diaz, 95, passed away Sunday, January 1, 2023 at Buckingham South. She was born December 9, 1927 in Havana, Cuba. Mrs. Diaz attended the University of Havana where she met her husband, Amado Diaz. She worked alongside Amado in his architecture business. She was a communicant of St. Francis Cabrini Catholic Church, and also volunteered at her children's schools, Blessed Sacrament, Benedictine, and St. Vincent's. Mrs. Diaz was proud of her Cuban heritage and held many events to celebrate her Cuban traditions. She was dedicated to her family, especially her grandchildren.
Surviving Mrs. Diaz are her daughter, Gretel Aboujaoude (Tony), son, Carlos Diaz (Carolyn), two sisters, Marta and Yola, grandchildren, Steven Aboujaoude (Veronica), Charles Diaz, Christopher Diaz, and Cara Diaz, four great-grandchildren, Lucas, Jacob, Jensen, and Peyton.
A Graveside Service will be held Thursday, January 5, 2023 at 11:00 a.m. at Greenwich Cemetery. The family will meet at Fox & Weeks, Hodgson Chapel at 10:00 a.m. to process to the cemetery.
GUEST BOOK
I'm so sorry to hear about your mom. She was such a sweet lady.
- Judy Omans, Pooler, Ga
I'm so very sorry to hear about your mom's passing. As I recently said, she was always a very kind lady. I know your heart is broken, but know she had a good life and a good daughter by her side. Thinking of you and saying a prayer. May she RIP.
- Klair Kenney Snellbaker, Fort Myers, FL

A candle has been lit!
We are sad to hear of Gladys's passing. We are so glad we got to see her recently. Such a sweet lady - we will miss you!
- Mary and Carissa Adams, Paris , Kentucky
Gretel, I'm so sorry that you and Carlos have lost your dear mother, and I am sending you my heart in the wake of her loss. When we were at St. Vincent's she would come there on occasion and have us laughing over something that only a mother of a teenage daughter would say about a too-short uniform skirt or a class we were struggling in; she had a good-natured way about her which was passed on to you. You did well in looking after your parents in their final years and now they are reunited in God's hands. May they rest in peace.
- Julia J Williams, Savannah, Georgia
What a sweet and wonderful lady truly loved you we know how much you loved your family and friends and how much you loved the United States of America love you and miss you Danny and Joseph aka Hosea
- Joseph and Danny Edwards , Savannah , Ga
Gretel, Carlos & All the Family - Prayers for all of you during this difficult time. You will miss your Mother's /Grandmother's/Sister's physical presence but may you be comforted in your love & memories of her in your life. May she rest in eternal peace.
- Ann Harte, Savannah, GA
Carlos and family, sorry for your loss.
- MICHAEL E VIERS, Savannah, United States

A candle has been lit!
Prayers of deep peace for you all! Ms. Gladys was very special.
- Kelly, Alex, Matthew and Andrew Hunt, Savannah, Georgia
Carolyn and Carlos, I am so very sorry to hear of your family's loss. May you find comfort in your memories and God's blessings of peace for your family.
- Lisa Dean, Savannah, GA
What a sweet and special woman Gladys was. Her smile brightened up everyone's day. We at Buckingham South are so saddened by her passing. We will truly miss her. You have been the most loving, caring family. May Gladys Rest In Peace in heaven and May you all be blessed for your incredible honor & respect for your mother.
- Rita Slatus, Savannah, Ga
So many fond memories of Mr and Mrs Diaz. My condolences to Carlos, Carolyn and her Family
- Dale Daly, Savannah, GA
Services under the direction of:
Fox & Weeks Funeral Directors, Hodgson Chapel
912-352-7200
Graveside Service

11:00 a.m. on Thu, January 05, 2023

Greenwich Cemetery
330 Greenwich Road (map)


Savannah GA 31404

912-651-6843