We have been made aware that families being served by Fox & Weeks are being contacted by individuals requesting payment over the phone. Fox & Weeks will not contact a family requesting payment over the phone. Please contact the Savannah Police Department immediately if you are contacted and asked to make payment over the phone. Please contact Fox & Weeks if you have any questions.
Joel Michael Stroud (Mike) passed away peacefully on Friday December 30, 2022 in his home on Wilmington Island.
He was born in Rome, Georgia, August 22,1946 to the late James Luther Stroud and to the late Flora Norman Stroud. In addition to his parents, Mike was preceded in death by his brothers Jimmy Van Stroud, William Norman Stroud, his sister Camilla Anne Masdon, and sister-in-law Judy Bass Stroud.
Mike is survived by his wife Marsha Innecken Stroud, his sons Mark Innecken Stroud and his wife, Monica Nelson Stroud, Matthew Innecken Stroud and his wife Stephanie Scott Stroud; his brother Terry Steve Stroud and his wife Judy, and sister-in-law, Patricia Vance Stroud; grandchildren, Blake Michael Stroud, Emily Elizabeth Stroud, and Matthew Harrison Stroud; Many nieces and nephews
A veteran of the US Navy, Mike was a devoted husband, father, and loyal friend. He enjoyed spending many of his days at Bacon Park Golf Course amongst friends boasting about his game, family, and proud work with Savannah St. Patrick's Day Parade Committee. Mike served as an active member of The Friendly Sons of St. Patrick of which he was a past President.
Alongside his wife Marsha, Mike owned and operated Innecken's Florist, a third generation family business.
A man of faith, Mike was an active member of the Catholic Church in Savannah.
In lieu of flowers, remembrances can be sent to St. Jude Children's Research Hospital on the website stjude.org.
Visitation will be 5:00 p.m. to 6:30 p.m., with a Rosary Service at 6:30 p.m., Tuesday, January 3, 2023 at Fox & Weeks, Islands Chapel. Mass of Christian Burial will be 11:00 a.m., Wednesday, January 4, 2023 at Blessed Sacrament Catholic Church. Burial will be private.
GUEST BOOK
Will miss Uncle Mike
- Chris Stroud Family , Moreland, Ga
I've known Mr. Mike my whole life. He will be deeply missed. I send all of my love to Marsha, Matt, and Mark.
- Adrienne Buck, Savannah , GA
I will miss my brother, Mike. He fought the good fight and landed in Heaven. I know five immediate family members are delighted to see him! God bless Marsha, Mark, and Matt as they cope in this time of loss. Terry "Steve" Stroud family
- Terry "Steve" Stroud, Dallas, GA
Very sorry for your loss…he was a great man, always happy!
- Shel & Cindy Brennan, Savannah, GA
Very sorry for your loss…he was a great man, always happy!
- Shel & Cindy Brennan, Savannah, GA
Marsha and family Karen and I are praying for you. I will miss the times Mike and I played golf together at Bacon Park. I told all the guys yesterday of his passing. Bacon Park Golf Club will never be the same. Today I know Mike is free of pain and with the Lord. Tell him to say hello to my mother!! I know she's there waiting to hug him!! God Bless, Bruce & Karen!!
- Bruce OBerry, Savannah, GA
Sorry for your loss. Diane and I will keep you all in our prayers. I really enjoyed playing golf with Mike. He was a lot of fun and always had a good tale to tell. He will be missed by all.
- Coach Herndon, Cumming, Ga.
Our hearts are broken. What a fine man Husband and father he was . We will surely Miss him. Love to you all. Jerry and Mary Alice
- Mary Alice Hendrix and Jerry, SAVANNAH, GA
We are so sorry for your loss Rest in God's comfort knowing Mike is free of pain and with his Savior
- Sherril H Costlow, Statesboro, GA
Dear Marsha and family, I'm so saddened by your loss of Mike. He was a good friend and fought very hard every day to win. We will miss him and his humor. He finally won the biggest tournament and now has the prize. May God rest his soul! Bill Whalen
- William Whalen , Savannah, GA
The Lowe Family sends our deepest sympathy to the Stroud Family. Big Daddy loved him as a best friend and golf buddy. They used to sit at Inneckans and gossip like hens. He will surely be missed.
- Lowe Family, Pooler, Georgia
Dear Marsha and family,so sorry to learn of Mikes passing.I will long treasure the memories I have of him,he taught me so much when I was there at the florist.Mike was such a strong person thru all of his challenges and he always managed to smile and have something funny to share.He will surely be missed by so many.Please know that you will all be in my thoughts and prayers in the days ahead.Love to all of this family,Nancy Martin
- Nancy Martin, SAVANNAH, Georgia
We will miss you, uncle Mike!! We know you are in a better place now and we'll always remember the good times with you. We love you
- Kerri and Scott Stroud , Newnan , Ga
Marsha and family…I will miss all the memories of golfing and being with Mike. He is now out of pain and in a better place. We were great friends and he showed me what true friends were.
- Howard Tomlinson, Guyton, Georgia
Our thoughts and prayers are with Aunt Marsha, Mark, Matt, and their families.
- David & Melissa Sheffield, Fairburn , Ga
Uncle Mike we will miss you very much!! Praying for you all!!
- Jamie Masdon, Griffin, Ga
Our condolences to you and your family Matt he will truly be missed. We will keep you all in our prayers. Keith and Tiwana Bacon
- Keith Bacon, Savannah, GA
Condolences to Marsha and the family. Mike, Marsha, and thier family mean so much to our Savannah community and beyond. God Bless you all as his kind Soul makes it to Heaven.
- Mike Kenny, Savannah, Ga
Mike was a great man with a wonderful sense of humor. You could always see him with my Dad and the other Dads at the BC practices. The parent trips to Athens to see Mark and I at the Sigma Chi house were always filled with lots of fun. Rest In Peace
- Ray DeMott, Savannah, GA
Marsha I am so sorry to hear of Mike's passing.
- Sue Hagins , Savannah , Ga
It breaks my heart that my friend and brother-in-law Mike is gone. He was always my "go to" for advice after my husband passed away. We shared many a laugh and good times, especially when his brother (my husband) was alive. The Georgia games, the golf tournament trips, the beach trips to Savannah and just the many visits to Newnan, playing putt putt and going out to eat. He was like his mother, just full of love and happiness. He will be missed terribly by the whole Stroud Family. But I know he is one very blessed and happy guy right now and soon we will all be together again, much happier than we can even dream.
- Jimmy Stroud Family , Newnan, Ga
Dearest Marsha, My thoughts and prayers are with you and all of your family at this sad time. May his memory be eternal. With my deepest sympathy, Irene Miltiades Purdy
- Irene Miltiades Purdy, Richmond, VA

A candle has been lit!
Thankful for every memory made with Uncle Mike and his family. He was full of joy and a blessing to be around. Praying for all of you during this time. I can only imagine the reunion he is having in heaven. Love all of you very much!
- Dino & Lori McDowell (Garmany), Carrollton, GA
Marsha, Mark, Mathew, and family - we are sorry for your loss. Many fond memories of Mike and all our Stroud family. Prayers for peace and healing.
- Hal & Nancy Gresham, Dunwoody, Georgia
So VERY sorry for your loss!!! I went to church with Marsha at St. Paul's for many years, and our family has enjoyed getting to know Mark and his family in Claxton!! Our prayers for peace and comfort during this difficult time for your family!!! (Judy Upchurch Page)
- Ronald and Judy Page and family, Claxton, GA

A candle has been lit!
Mary and I are heartbroken to hear of Mike's passing. He was one of the finest people you would have ever met. Always smiling and joking around. He will be truly missed by all who knew or ever met him. Our thoughts are with Marsha and family.
- Harry Pitts, TYBEE ISLAND, GA

A candle has been lit!
MAY HE RIP THE MELL FAMILY
- JOHN MELL, Savannah, Georgia
To the entire Stroud family, heart felt condolences on the passing of Mr. Mike. The BC Class of 85 dads (football dads in particular) were a great group of guys...always alot of wit and devoted service to the school. I was fortunate to have a relationship with Mike through our mutual affiliation with the FSOSP and our gatherings were always memorable. Eternal Rest grant unto him O Lord and let perpetual light shine upon him. Rest easy shipmate, we have the watch.
- Rob Creech, Savannah, GA
Mike will be missed. Great suporter of Bacon Park GC. RIP Mike
- Robert Elmore, Sylvania, GA
To Marsha and the entire Stroud Family, I wish to offer my sincerest sympathy to you all as we mourn this wonderful man. We were so lucky and blessed to have Mike for these many days. Although we would have wanted many more, we were selfish in knowing that he was suffering so much in his final days. In spite of this, he was always the gentleman, always. Caring for others was his constant manner, as he was also so gracious with his time and his advice. I have been the fortunate benefactor of his advice. The manner in which he carried his burden with cancer was incredible. With the entire Stroud family, I am in prayer for you all to receive God's infinite love and comfort at this hour. Chip Chambers Savannah
- Chip Chambers, Savannah, Ga
Marsha, Mark and Matt- so sorry to hear this news. I loved your Dad dearly and will always treasure the years I spent with him and your family while we were in high school/college. Much love to all of you during this time.
- Wendy Hendrix Bennett, Savannah , GA
Mr. Stroud was always nice and kind to me. He had a great sense of humor. Prayers for Mrs. Stroud, Mark, Matt, and their families.
- Kevin Sheehan, Savannah, GA
Always had a good word to give anyone he met. He was a dear friend & fellow Past President of the local Friendly Sons of St Patrick. The Sun won't be quite as bright with Michael in heaven.
- MARK D CORRIGAN SR, Savannah, GA
Marsha, Matt and Mark, Very sorry for your loss. May God bless you. The Collins family
- Collins, Savannah, GA
Dear Marsha & Family, I send you my deepest sympathy & condolences with the loss of Mike. Such happy memories of Innecken's Florist, choosing just the right flowers & knowing it would be handled with care by you & Mike, to all of the wonderful St. Patrick's memories. May God surround you with peace & comfort from here forward.
- Carolyn Sheehan , Tybee Island, GA
My condolences to my dear friend, Mr. Stroud. I've known him since I was a kid working at bacon park golf course. Mike was a class act. Always very youthful in spirit and very witty. I will miss him dearly. Mike, keep it in the heavenly short grass. That was always his advice to me with my natural draw shot.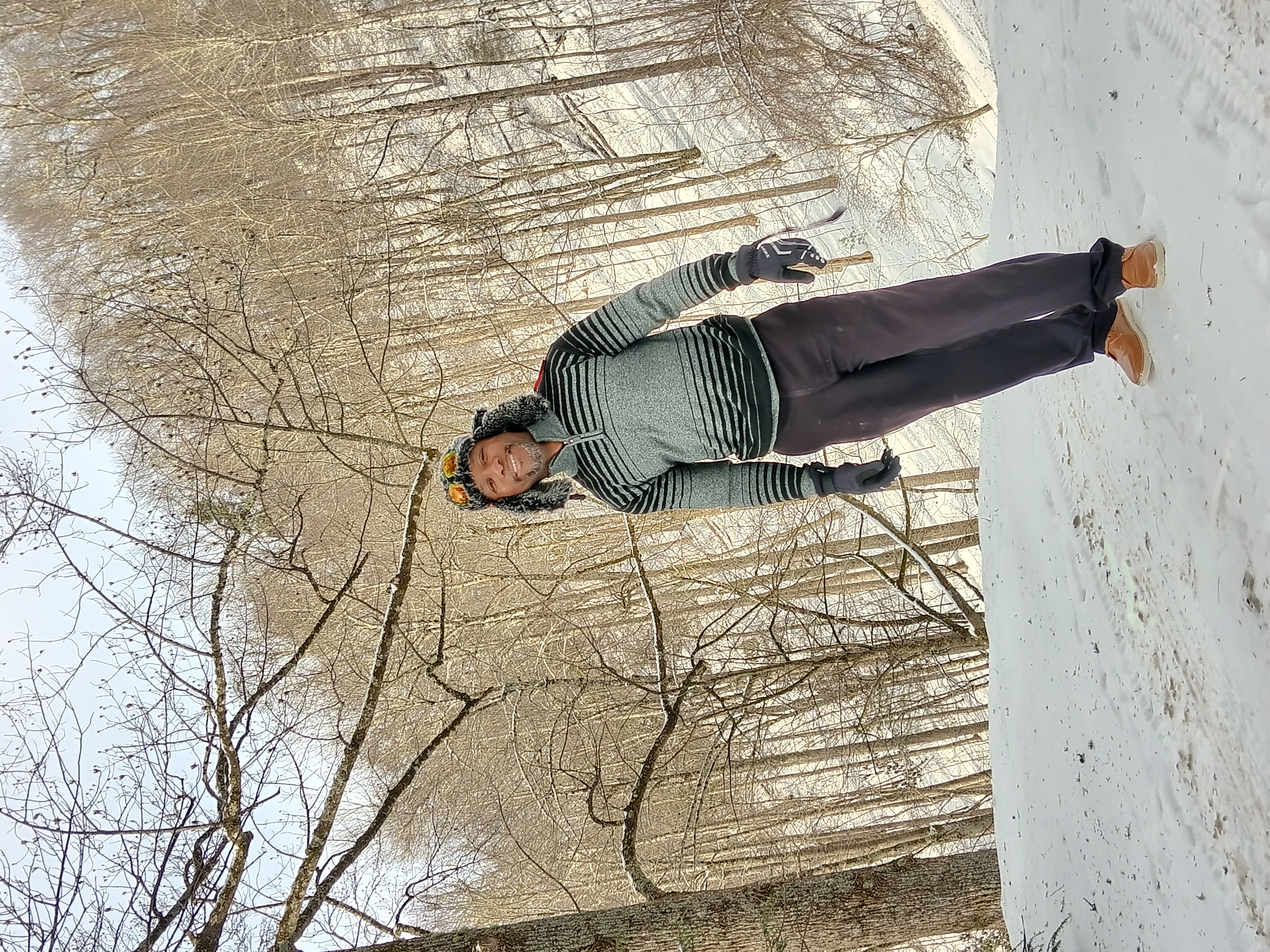 - Joe Griggs Jr., Savannah, GA
Services under the direction of:
Fox & Weeks Funeral Directors, Hodgson Chapel
912-352-7200
Visitation

5:00 p.m. to 6:30 p.m. on Tue, January 03, 2023

Fox & Weeks Funeral Directors, Islands Chapel
4605 Hwy 80 East (map)


Savannah GA 31410

912-898-0900
Rosary

6:30 p.m. on Tue, January 03, 2023

Fox & Weeks Funeral Directors, Islands Chapel
4605 Hwy 80 East (map)


Savannah GA 31410

912-898-0900
Mass of Christian Burial

11:00 a.m. on Wed, January 04, 2023

Blessed Sacrament Catholic Church
1003 East Victory Drive (map)


Savannah GA 31405

912-356-6980