Celebrating the life of
Ann Mooty Davidson
November 26, 1930 - December 26, 2022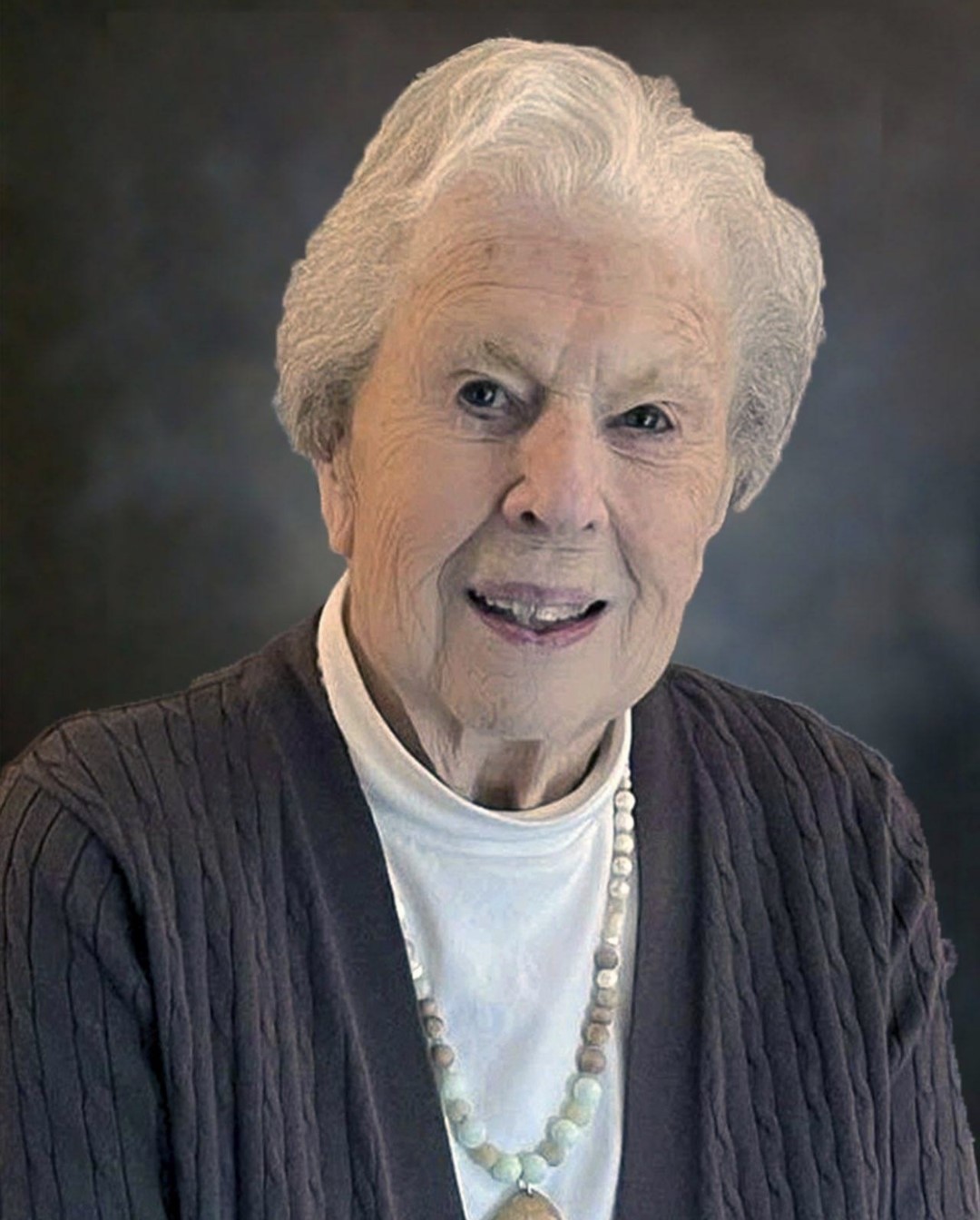 Ann Elizabeth Mooty Davidson died December 26, 2022, after a brief illness. She was born November 26, 1930 in Birmingham, AL.
She was preceded in death by her husband, Stanford Sterrett Davidson, her parents, Robert Ward and Minnie Armstrong Mooty, and sister, Jane Mooty Timberlake.
She attended Graymont Grammar School beginning first grade in January 1937, skipping half of Grade 1 and half of Grade 4. She graduated from Phillips High School, voted most likely to succeed. She received a History degree from Birmingham Southern College and was a member of Pi Beta Phi sorority. She later earned an Alabama Teaching Certificate. She taught kindergarten in Birmingham, AL, Jacksonville, FL and Atlanta, GA. Ann began her graduate degree in Charlotte, NC before moving to Savannah in 1971.
She served as a learning disabilities resource teacher at Charles Ellis and May Howard Elementary Schools when she first went to work in the school system in Chatham County. She then worked for the Savannah-Chatham County school board for 20 years and was the lead coordinator of the school system's Learning Disabilities Division with a team of 27 teachers. During this time, she continued graduate courses, earning a master's degree and an education specialist degree from Georgia Southern University. She retired at the age of 61.
During her retirement, she learned to smock, basket weave and quilt. She also enjoyed traveling with Stan, her husband of 63 years, visiting all 50 states and many foreign countries. She spent her later years sewing mug mats and clutch balls using scrap fabric for family and friends.
She was a member of Isle of Hope United Methodist Church. Surviving are her daughters, Susan (Artie) Helmey, Patricia (Charlie) Brock, Barbara (Trey) Smith and Laura (Tonny) Adams; seven grandchildren, Erin Helmey Turner, Shaun Helmey, Savannah Brock Hogan, Katherine Brock Leipprandt, Wills Smith, Stanford Smith and Elizabeth Adams; and 12 great-grandchildren, Griffin Turner, Grayson Helmey, McKenzie Helmey, Kate Hogan, Molly Hogan, Brock Hogan, Sam Hogan, Elijah Leipprandt, Britain Leipprandt, Ben Leipprandt, Jude Leipprandt, Frances Ann Smith. She and Stan were lovingly known to their grandchildren and friends as GranAnn and GranStan.
Visitation will be Tuesday, January 3, 2023, at 10:00 AM at Isle of Hope United Methodist Church, followed by the funeral service at 11:00 AM officiated by Rev. Scott Tucker, Rev. Mike Miller, and Rev. Tom Whatley. The burial service will be private.
Pallbearers are Shaun Helmey, Wills Smith, Stanford Smith, Charles Turner, Lee Hogan and BJ Leipprandt.
Remembrances: Isle of Hope United Methodist Church, 412 Parkersburg Rd., Savannah, GA 31406
GUEST BOOK
Your mom and grandmother was a beautiful, kind, and loving lady.
- Joni Knight McLendon, Englewood, --Choose--

A candle has been lit!
With much love..
- Hill Pamela, Rincon, Ga
I am so sorry for your loss. You are in my heart and prayers during this difficult time.
- Alyssamarie Quartararo, Pooler, GA
Sending healing prayers and comfort as you grieve the loss of such an amazing matriarch.
- Eric and Dee Swann, Marietta, Georgia

A candle has been lit!
Sending prayers to the family.
- Janice Minor Jones, Savannah, GA

A candle has been lit!
- CHERYL CLAY, TYBEE ISLAND, Georgia
I am so sorry to hear about your loss. She was a precious lady and I know your sweet memories will help comfort you during this difficult time and in the years to come.
- Susan Brown Barfield , Savannah , Georgia
I am so sorry for your loss. Ann was my boss when I worked for the school system. She took me to many wonderful restaurants when we were at conferences in Atlanta. I never remember her raising her voice or being critical. I know she will be greatly missed.
- Carol Ogle , Pooler, GA

A candle has been lit!
- Paige and Hunter Saussy, Savannah , Ga

A candle has been lit!
- Jim and Karen Blakewood, Savannah, Ga
I was so sad to see in the paper that Ann had died. We worked together in the special education office. Ann cross stitched an Irish blessing for me and I continue to cherish it. My thoughts and prayers go out to the Davidson family.
- Mary Anne Butler, Tybee Island, GA
Services under the direction of:
Fox & Weeks Funeral Directors, Hodgson Chapel
912-352-7200
Visitation

10:00 a.m. until 11:00 a.m. on Tue, January 03, 2023

Isle of Hope United Methodist Church
412 Parkersburg Road (map)


Savannah GA 31406
Funeral Service

11:00 a.m. on Tue, January 03, 2023

Isle of Hope United Methodist Church
412 Parkersburg Road (map)


Savannah GA 31406
A private burial will be held