Celebrating the life of
Harold Francis Enright Jr.
January 12, 1937 - September 24, 2022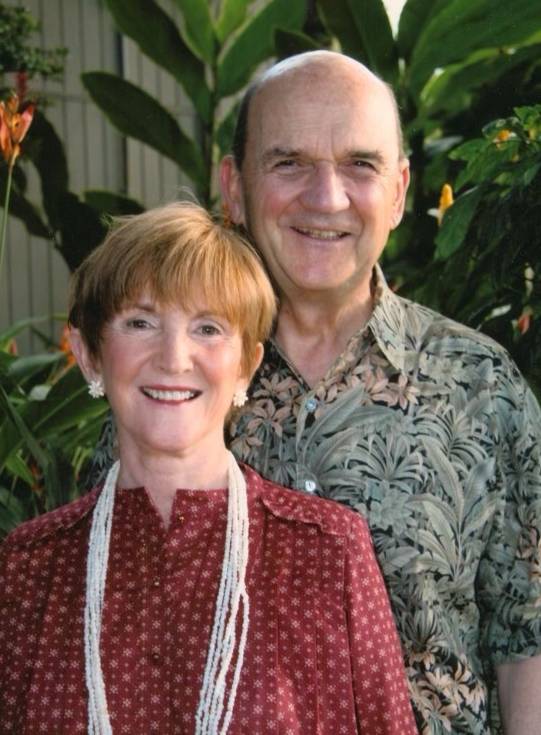 "Bud" Enright, son of Harold and Eleanor Enright, loving husband of Mary Hughes Enright, passed away peacefully at his home in Savannah, GA. He is survived by his children, Buddy (Kim), Tim (Vicky), Michael (Sara), and Malia (Brian). He is also survived by eleven grandchildren, and many nieces and nephews.
Bud met his wife Mary at a high school dance in Oak Park, Illinois. They attended college together in South Bend, Indiana; Bud at the University of Notre Dame and Mary at Saint Mary's College. While at Notre Dame, Bud participated in NROTC, so after college, he and Mary quickly wed and left the midwest for Noank, CT where Bud was directed to attend submarine training school. Not long afterwards, Bud and Mary "pinned" Pearl Harbor as his duty and they set sail for life in Hawaii. Bud was an officer on the USS Medregal and spent long weeks and months at sea. Even so, he and Mary had their 4 children during their time there. Bud was very proud of serving his country and enjoyed telling stories of his time at sea.
After the Navy, Bud joined IBM, opening the first office and serving as the first sales representative in Hawaii for the company. This was the beginning of a long and successful career in the computer industry. Bud's success included relocation, which he and Mary embraced enthusiastically. His career aspirations allowed him to make homes in Orinda CA, Santa Monica CA, Denver CO, Princeton NJ, Potomac MD, Westport CT, Cambridge MA, Montecito CA, Belvedere CA, Merrimacport MA, and finally retirement in West Newbury MA and Savannah GA.
Along with loving to solve business problems, he loved being a mentor. He was always available to be a friend on the phone, meet for coffee, comment on a resume, or write a letter of recommendation. His compassion for others was rooted in his Catholic faith. Generous always, he shared his blessings with joy. As a young man he sang in the Paulist Choir in Chicago IL. In his retirement years he sang with the Immaculate Conception Choir in Newburyport MA.
Bud loved being on the water. His children and grandchildren are graced with many memories of both sunrises and sunsets with "Papa Bud" while searching for Striped Bass or Bluefish. He was adamant that they became competent at boat handling. In addition, during his years in Westport he maintained 40 lobster pots in the Long Island Sound which provided delight to all at the grand parties that Mary loved to host. He was fond of all dogs, but especially Beagles, Labradors, and Great Pyrenees.
He will be greatly missed by his family and friends. At his and Maryʻs request, there will be a private service for them at their final resting place, Cedar Grove Cemetery on the Campus of Notre Dame.
GUEST BOOK
Mary, it's been many years since we've connected, but I've thought of Bud so many times over the years since he was my first boss out of business school at IBM Biomedical Systems 45 years ago. Probably obvious that he was one of my favorite bosses, as I followed him to MetPath, where I stayed for almost 20 years. I've told so many stories of advice he gave me, always wise, always insightful, and always with a big heart. I'm sorry we never kept up with where you guys moved (not for lack of trying on my part), and was sorry to hear that he passed before I ever had the chance to tell him what a great influence he was in my life, not just professionally. I'm sorry for your loss, but sure that you have so many great memories, and he's left you with a wonderful family. very best regards Rich Michaelson
- Richard Michaelson, Key Biscayne, Florida
Services under the direction of:
Fox & Weeks Funeral Directors, Hodgson Chapel
912-352-7200