Celebrating the life of
Jean Adoria Trego
January 28, 1927 - December 24, 2022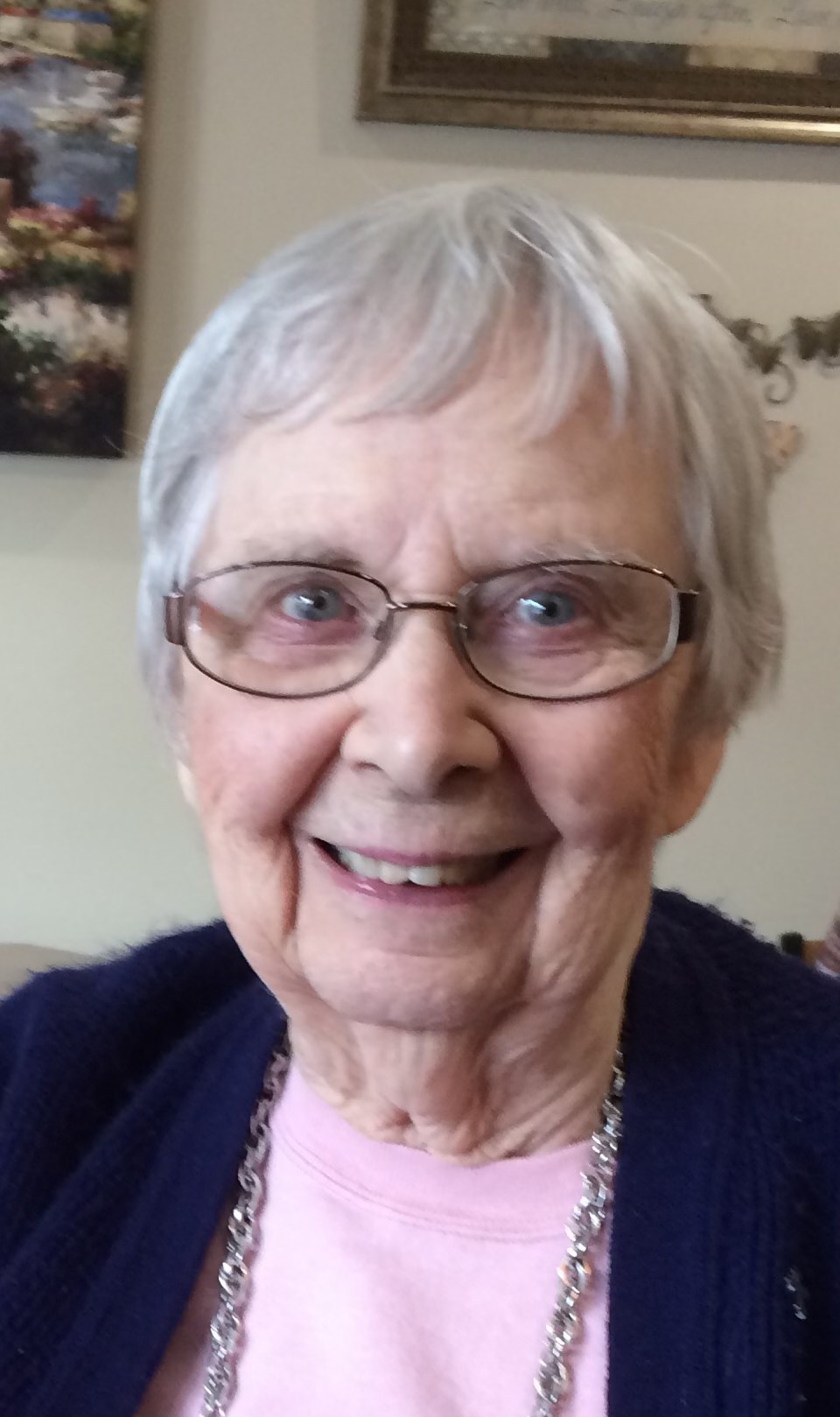 Jean Adoria Trego passed into the ages on December 24, 2022 in Savannah, GA.
Jean was born in New Kenstington, PA on January 28, 1927. She was the oldest child of the late Ernest Eugene and Laura Geneva Young Beck. Jean grew up in Cabot, PA graduating as Valedictorian in her 1945 high school class. She married Ralph G. Seymour in 1950 and moved to Akron, OH where she raised her family.
Following Ralph's death in 1977, Jean married R. Dean Trego in 1978 residing in both Stow and Carrollton, OH. Summers were spent in Elk Lake Ontario. Upon Dean's passing in 1999, Jean relocated to Pooler, GA.
In addition to her parents, Jean was preceded in death by her husbands, Ralph and Dean; brothers, Jonathan Taggert Beck and Ray Eugene Beck; and sister, Betty L. James.
Jean is survived by her daughter, Marilyn J. Gignilliat (Larry H.) of Savannah; son, Ralph G. Seymour (Lori) of Randolph, OH; stepdaughter, Barbara J. Milhoan (Dennis "Bud") of Stow, OH. She is also survived by grandsons, Joe Seymour (Michelle) of Loveland, OH, and Matthew Seymour (Frankie Pietrangelo) of Lyndhurst, OH; step-grandchildren, Donna Baker (Bruce) of Cuyahoga Falls, OH, Connie Rajiah (James) of Stow, OH, and Lisa Schieber (Steve) of Weatherford, TX. Jean's extended family also includes nine great-grandchildren; and two brothers, Harvey A. Beck (Midge) of Findlay, OH, and Reuben P. Beck (Mabel) of North Ft. Meyers, FL.
Jean excelled at anything she did; her hobbies included quilting, knitting, baking, and completing word search puzzles. Through the years she enjoyed camping trips to Florida, West Virginia, and California.
Jean delighted in life – she was FUN! She was kindness herself and always looked out for others before herself. Jean's faith in God's word guided her throughout her life.
The family sincerely thanks Dolores Haviland-Foley, MD and Matthew Diech, MD for their compassionate medical care given to Jean. Abercorn Rehabilitation provided exceptional care during Jean's final days.
Jean has been cremated and a graveside service will be scheduled for the spring in Stow Cemetery in Stow, OH.
Those wishing to do so can make a memorial contribution in Jean's name to, Magnolia Manor, 2001 South Lee Street, Americus, GA 31709.
Jean's time at Magnolia Manor in Richmond Hill, GA enriched her life. She was loved by both staff and fellow residents - usually the first one with a "Good Morning" greeting and smile.
GUEST BOOK
What a lovely tribute to a fun and loving mother, and wife. We send our heartfelt condolences to all. Love, Lynne & Glen
- Lynne & Glen Williams, Springdale, PA
Sister Jean Was more than sister she was like a mother to me will never forget her friday calls
- Reuben and Mabel Beck, N Fort Myers, Fl
Mrs. Jean Trego blessed my life. Thank you for sharing her with me. I loved her dearly.
- Dale Tuttle, Richmond Hill , GA
She will be missed by all who knew her here at Magnolia Manor. My condolences to her family.
- Linda Waters, Richmond Hill, GA
Condolences to the entire family. She willbe sadly missed. A loving person that I will never forget. RIP Mrs Jean!
- Sylvie , Pooler , GA
I attended Trinity United Methodist with Jean for years. She watched my children grow up, a d treated them as her own grandchildren. We visited her at Magnolia Manor until my children were out of the Youth Group. She will be missed.
- Amy L Hooper, Pooler, GA

A candle has been lit!
Remembering the Holiday Pie! Love and thoughts to all.
- Nelsen, Alto, Mi
Marilyn & Larry, We were so sorry to hear of Jean's passing. Due to Covid the last few years our seniors weren't able to visit her within the last few years. But we have good memories of going to Richmond Hill and seeing her and playing Bingo there. I always loved getting her Christmas cards each year, she would keep me informed on what was going on in her life. Always including "Marilyn & Larry". She loved y'all so much! We missed her when she left our center and moved to Richmond Hill, but she loved it there! We still make lotion from her receipe she gave us. Our prayers are with you and her family. Susan Edwards Center Director
- Susan Edwards/Pooler Senior Center, Savannah, GA
Services under the direction of:
Fox & Weeks Funeral Directors, Hodgson Chapel
912-352-7200
Services will be annouced at a later date