Celebrating the life of
Elinor Ludlam Carter
September 30, 1941 - December 23, 2022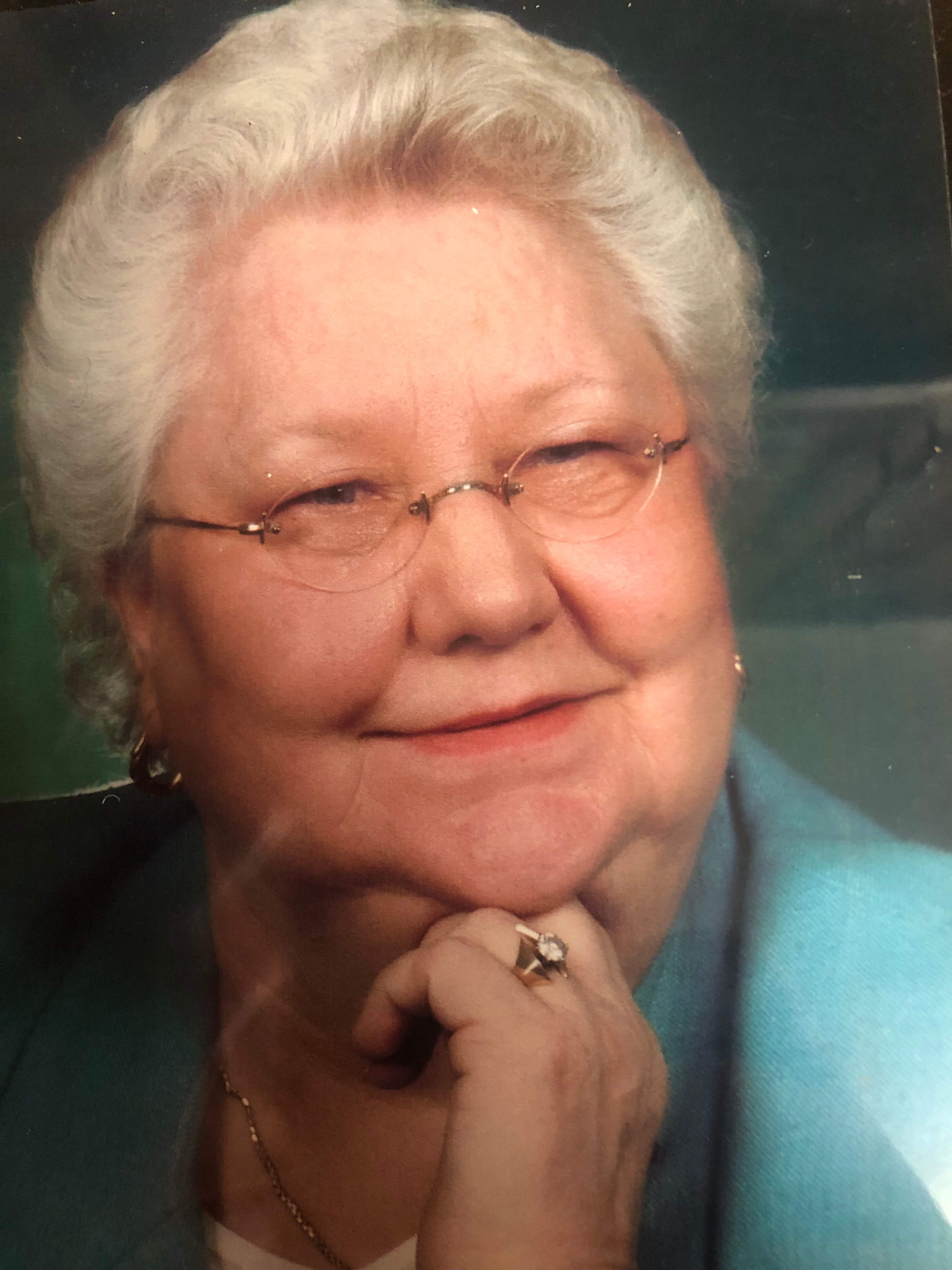 Elinor Ludlam Carter, age 81, died at home in Savannah, GA on Friday, December 23, 2022 after a long fight with cancer.
Elinor grew up in Brooklet surrounded by pecan trees. She was married to her husband, Edward Carter, for 33 years and raised their two children James Edward Carter and Joseph Eric Carter in Savannah.
Elinor was the perfect example of living her life to the fullest and her quote through out the man years was "if there is a will, there is a way to do it."
Elinor is survived by her son, James Edward Carter, and his wife, Darlene Carter, her second son, Joseph Eric Carter; her grandchildren, Jessica Ezelle and husband Daryl, and their daughter, Emerson, Katie Carter, Jacob Carter, and Jared Carter; as well as her long time family friend, Kaddie Harper and her husband Joey, with their children, Nora, Max, and Cody.
Visitation will be from 5:00 to 7:00 p.m. on Tuesday, December 27, 2022 at Fox & Weeks Funeral Directors, Hodgson Chapel.
A funeral service will be held at 11:00 a.m. on Wednesday, December 28, 2022 at Isle of Hope United Methodist Church.
Burial will follow in Forest Lawn Memory Gardens.
Fox & Weeks Funeral Directors, Hodgson Chapel is in charge of arrangements.
GUEST BOOK
I was saddened to receive the news of Elinor's passing. I will remember her as a woman of great Character, Integrity, Morals, Values and Principles. She was very Spiritual and I'm grateful that God allowed our paths to cross and that we became good friends. Rest in Peace my dear friend and prayers for Eddie, Eric and your families—that God will comfort you during this difficult time.
- Richard, Ann Lutz and our family , Savannah , GA
She was special - knew her since I was 5 years old when the family moved in across the street from us. She said something to me once that helped me regain my direction and I have never forgotten it. We will miss her.
- Chuck, Linda, Chris Smith, Dawsonville, GA
Elinor was the founding Coordinator of the Savannah Evening Community Bible Study. I followed Elinor in that position. We worked together for several years, after I moved to Savannah from St. Louis. I have wonderful memories with Elinor. I will miss her.
- Peggy and Jerry Campbell, Savannah, Ga
We are so sorry for the loss of your Mother. Our prayers for you and your family for God mercy on this time of great sorrow and sadness. May God grant you peace and comfort.
- Barbara and Sam Howell, Savannah, Ga
Elinor was alway a bright happy presence. I feel graced to have known her. I know her family will always feel her strength and love.
- Marilyn Goodrich , Belmont, Nc
My grandmother was Doris Gordon and my mother Mary Celeste Gordon Little. I knew Elinor as a young boy visiting her farm and how she taught me about peanuts and her muscadine grapes. We visited her frequently in Savannah and she was always very kind and welcoming. What I know was she was a strong woman with a quiet but confident demeanor and always welcoming. She is what I have always assumed to be the perfect southerner to which all others are compared. We offer our deepest sympathy to your family for your loss but seemingly a life well lived! The Little Family
- Wayne Little, Pottstown , Pennsylvania
We are truly sorry to learn of Elinor's passing. Alwyne and I send our condolences to the Carter family. We are both former classmates of Elinor. We are sorry that we are unable to attend any of Elinor's services. Our thoughts and prayers are with you during this sad time. May Heavenly Father wrap His loving arms around each of you and grant you peace and comfort at this time.
- Alwyne and Elyse Burnsed, Ridgland , SC
I loved Elinor. She was such a sweet, loving person. My grandma, Doris Gordon, and I used to go to Savannah and see Elinor all the time. I remember going to family reunions and spending time with her as well. She will be so very much missed. I love you Elinor and will miss you and our chats on the phone.
- Stephanie Wagers, Eddyville, KY
Sorry for your loss. She was a fantastic landlord. She was always so helpful to my family and I.
- Analie Valley, Brooklet, GA
Services under the direction of:
Fox & Weeks Funeral Directors, Hodgson Chapel
912-352-7200
Visitation

5:00 p.m. to 7:00 p.m. on Tue, December 27, 2022

Fox & Weeks Funeral Directors, Hodgson Chapel
7200 Hodgson Memorial Drive (map)


Savannah GA 31406

912-352-7200
Funeral Service

11:00 a.m. on Wed, December 28, 2022

Isle of Hope United Methodist Church
412 Parkersburg Road (map)


Savannah GA 31406
Burial

12:30 p.m. on Wed, December 28, 2022

Forest Lawn Memory Gardens
315 Greenwich Road (map)


Savannah GA 31404

912-651-6843