Celebrating the life of
Denise James Lanier
November 18, 1932 - December 22, 2022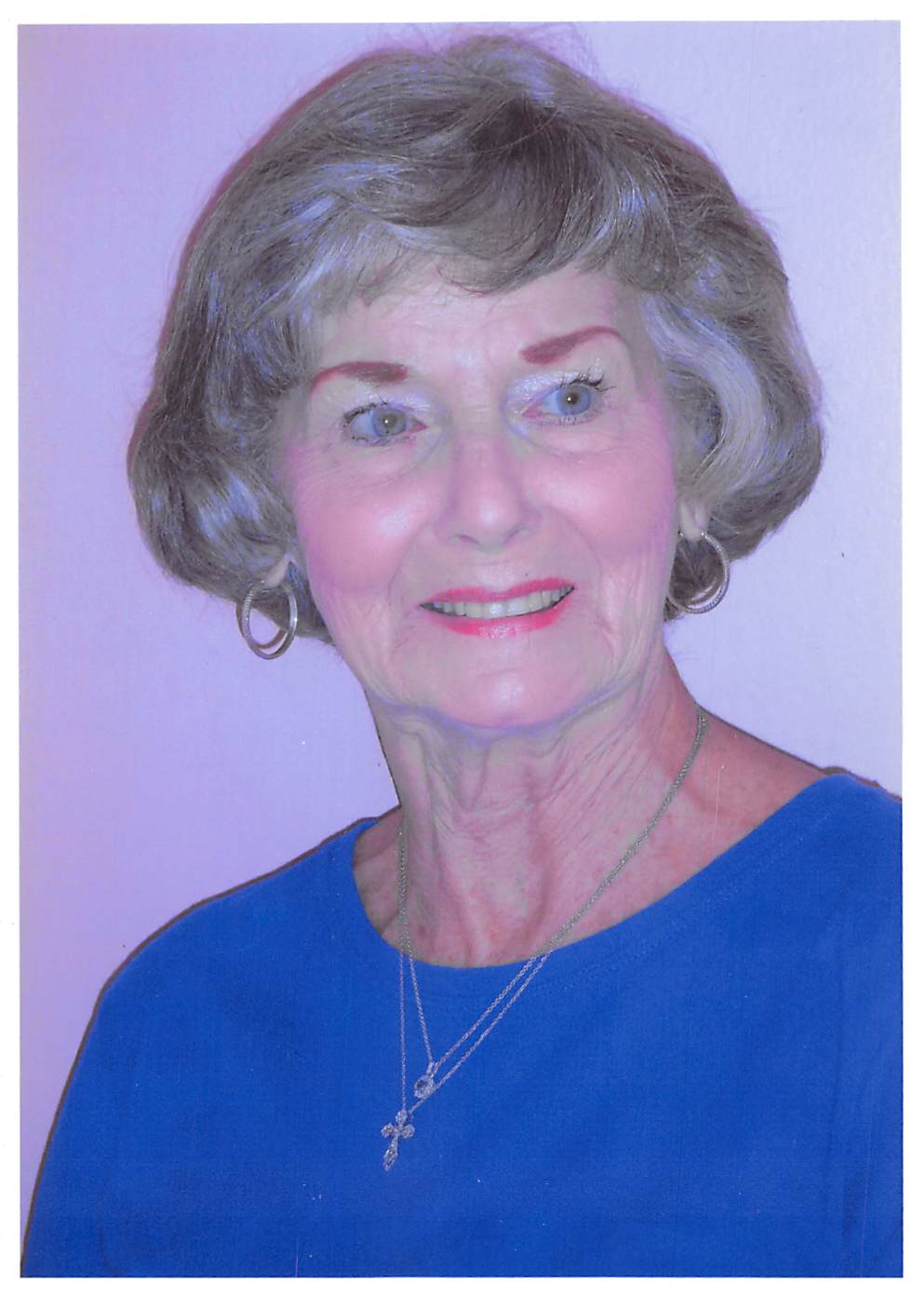 Denise James Lanier, 90, passed away peacefully on Wednesday December 22, 2022 at Memorial Medical Hospital with her family by her side. Denise, affectionately known as Neesie, was born on November 18, 1932 in Savannah, Georgia to Joseph Quinlon James and Louisa Brown James. She was the second born of three children. She was classically trained in piano and voice by her mother who was a classical pianist. As a young girl, she sang on a weekly radio show. Denise was a beautiful and talented young lady and was crowned Miss Savannah during her teenage years. She was a graduate of Savannah High School and Armstrong State College. Upon her graduation from high school (1951), she moved to Kansas City, Missouri where she went to school to become a "stewardess." She loved her job and enjoyed traveling. Shortly thereafter, Denise and her highschool sweetheart, Bobbie Jack Lanier, secretly eloped on February 25, 1954. Bobbie was enlisted in the United States Army and the two traveled to many areas of the US and overseas. After permanently moving back to Savannah, Denise worked at St. Joseph's Hospital as a surgical nurse in the OR. Eventually, Dr. Jack Murphy asked Denise to come work for him at his private practice. She was his nurse and office manager and retired after 25 years. The first of Bobbie and Denise's three children, Michael J. Lanier was born July 16, 1955 at Fort Bragg Army Hospital in Fayetteville, North Carolina. The second born, a sweet baby girl named Karen Denise Lanier, was born November 15, 1960 in Frankfurt, Germany. On September 4, 1973 at the age of 41, Denise and Bobbie welcomed their last baby girl, Melissa Dawn Lanier. Denise and Bobbie enjoyed boating and fishing in their spare time. On most weekends in the summer, they could be found on their boat enjoying time with family and friends. There was nothing they enjoyed more than hosting low country boils in the summertime. People would often joke that Neesie, who was on the thin side, could eat as many blue crabs as a very large man. Neesie also enjoyed cooking and gardening. She tended to be a perfectionist and wanted things a certain way. On one particular afternoon, her children stopped by for a visit and found her on her hands and knees trimming the edge of the lawn around the driveway with a pair of scissors. Her weedeater had stopped working and she was determined to finish the job even if it meant that she had to do it with a pair of scissors….by the way she was probably 80 years old at this point. On August 20, 1994 her beloved husband, Bobbie, passed away. She continued to spend her free time with her children and spoiling her precious grandchildren. There was nothing she loved more than being a grandmother. In February 2017, Denise married Robert (Bob) Griner and moved to Twin City. In 2021, after failing health and debilitating strokes Neesie moved to Azalealand in Savannah. Preceding Denise in death are her husband Bobbie J. Lanier, her parents Joseph and Louisa James, her brother Lawrence Hill, and sister Louisa Petray. Denise is survived by her beloved children Michael Lanier, Karen Floyd and husband Ron, and Melissa Jenkins and her husband Cam. It goes without saying that Neesie loved her son in laws as if they were her own. She is also survived by her precious grandchildren Garrett Floyd, Trent Jenkins, Christopher Lanier, and Stephanie Lanier Gehrisch. She is also survived by her husband Robert (Bob) Griner and numerous beloved nieces, nephews, and friends. She was a lifelong member of Garden City Baptist Church. The family would like to think the nurses and staff at Azalealand for the wonderful care they gave Mrs. Neesie. The visitation and funeral will be Thursday, December 29, 2022 at Fox and Weeks on Whitmarsh Island in Savannah, Georgia. The visitation will be at 11:00, the funeral at 12:00, and immediately following the graveside ceremony at Hillcrest Abbey East
GUEST BOOK
Denise will be missed. It was always a pleasure to see her at Azalealand with a smile on her face. Karen took such good care of her.
- Ann Donaldson, Thunderbolt,, GA. 31404
Your mom was such a beautiful, classy, and kind lady. Praying for you all for His strength at this difficult time. See you again one day, Mama D.
- Lisa Logue Crawford, Springfield , GA
Services under the direction of:
Fox & Weeks Funeral Directors, Hodgson Chapel
912-352-7200
Funeral Service

12:00pm on Thu, December 29, 2022

Fox & Weeks Funeral Directors, Islands Chapel
4605 Hwy 80 East (map)


Savannah GA 31410

912-898-0900
Visitation

11:00 - 12:00 on Thu, December 29, 2022

Fox & Weeks Funeral Directors, Islands Chapel
4605 Hwy 80 East (map)


Savannah GA 31410

912-898-0900