Celebrating the life of
Allen Paul Jones
December 19, 1942 - December 22, 2022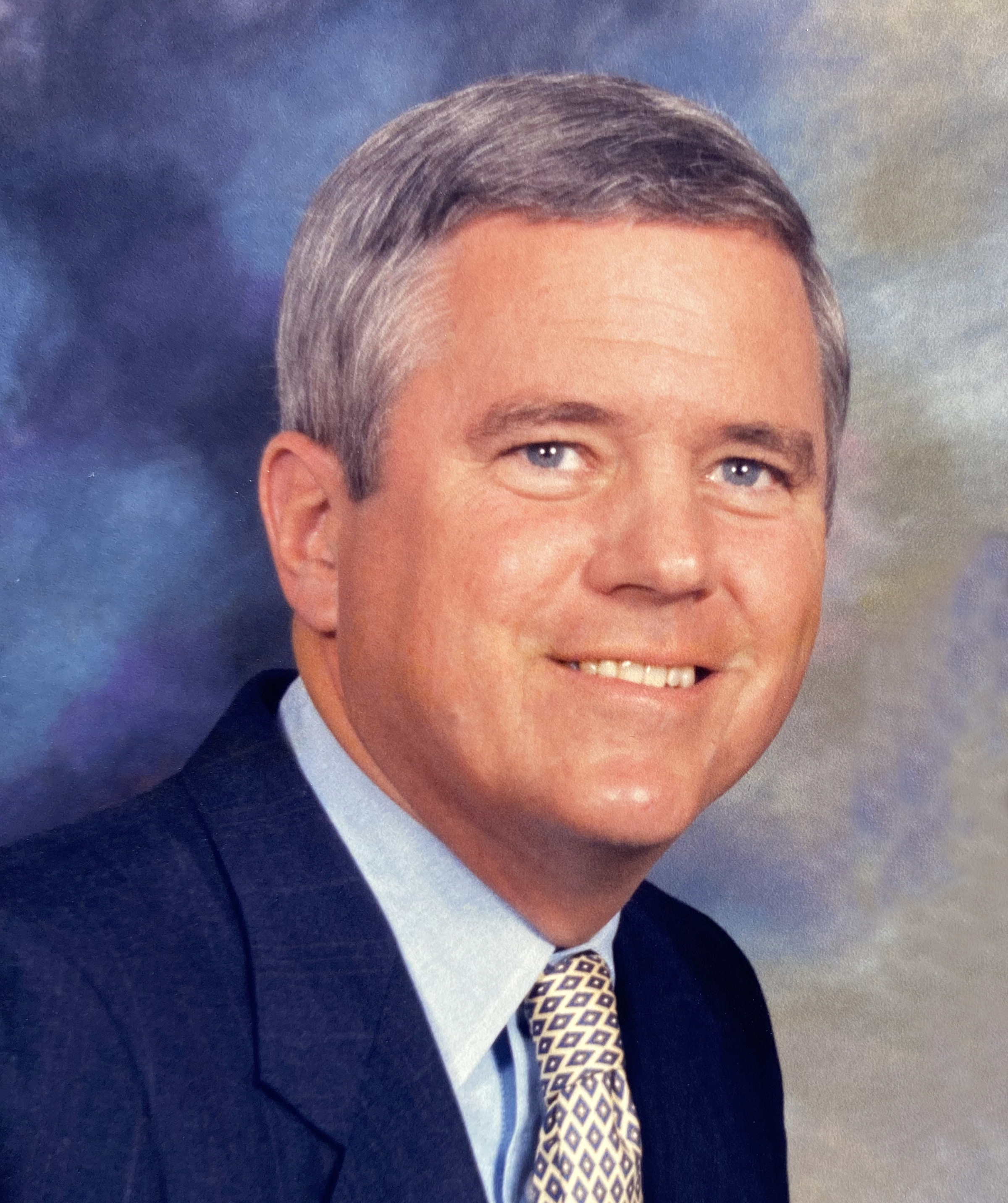 Allen Jones, 80, passed away peacefully on December 22, 2022, after several months of declining health. Allen was born in Atlanta, Georgia in 1942 to Sam and Carol Jones. He received his undergraduate degree from the Georgia Institute of Technology and his M.B.A. from Georgia State University. He worked for BellSouth for thirty years in Georgia, Tennessee and Alabama, where he rose through the ranks to senior management. Allen was active for many years with the Sertoma Club in both Birmingham, Alabama and Savannah, Georgia. Since 2002 he had been an active member, elder and treasurer at the First Presbyterian Church of Savannah.
Allen loved all sports, particularly golf, which he grew up playing on the public course adjacent to his home in Buckhead. Allen proudly started caddying for his youngest grandson—who inherited this passion for golf—when his grandson was about three years old. Allen was forever in favor of a good meal and would start talking about the next meal as soon as the current one ended. Though an Atlanta transplant, he regularly stated how grateful he felt to retire in Savannah, the hometown of his mother and also his wife. Allen will be remembered for his loving, kind care of others (including his cats) and for his devotion to family—and particularly to his beloved wife, Sue. As one of his sisters aptly stated, "Heaven got a good one this week!"
Allen is survived by his wife of almost 48 years, Sue; his daughter, Lynn Thonnard and husband Stefan; sisters, Wendy Baker and husband Bill, and Nancy Bush and husband Michael; grandsons, Anthony Thonnard and Max Thonnard and granddaughter, Rachael Thonnard; nephew, Bradley Baker and niece, Tiffany Bush Salazar and husband John; and grandniece Emma Hunt. He was preceded in death by nephew Mikey Bush.
A funeral service will be held at 2pm on Wednesday, December 28, 2002 at the First Presbyterian Church of Savannah, 520 Washington Avenue, Savannah, GA 31405. A reception will take place at the church immediately after the service. The family will hold a private burial. In lieu of flowers, donations may be made to the Humane Society of Greater Savannah.
GUEST BOOK

A candle has been lit!
- Baker, Cumming, GA
Sue I am so sorry to hear of Allens death. Just know you will be in my thoughts and prayers.
- Marty carter deal, Metter, Ga
I am so sorry for your loss. I hope you find comfort in family & he will be in good company in heaven.
- Carol Gay, Savannah, GA
Lost a dear friend of over 40 years, will miss you always. Sue, prayers and love are with you.
- Ron & Susie Brown, Memphis, Tn
Dear Sue, may you find comfort in precious memories of Allen and to know that others truly care and share your grief with you. In kindness, Anita
- Anita Kirkpatrick, Savannah, GA
Services under the direction of:
Fox & Weeks Funeral Directors, Hodgson Chapel
912-352-7200
Funeral Service

2:00 p.m. on Wed, December 28, 2022

First Presbyterian Church of Savannah
520 Washington Avenue (map)


SAVANNAH GA 31405

912-354-7615
Reception in Fellowship Hall following the Service