Celebrating the life of
Barbara Leonard Walsh
February 03, 1941 - December 12, 2022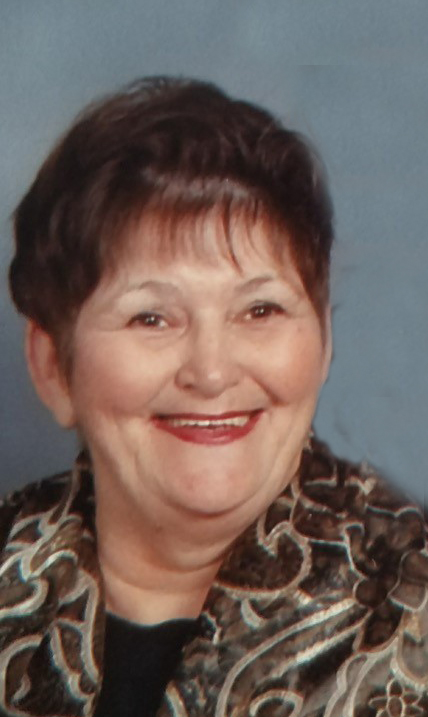 Barbara Leonard Walsh, 81 passed away at Memorial Hospital on Monday, December 12, 2022, after a short illness.
The former Barbara Ann Leonard was born in Columbus, Georgia on February 3, 1941, and an attended Sacred Heart All-Girls Catholic Boarding School in Alabama. She attended Sacred Heart College and Columbus Junior College. She took a position at Holy Family Catholic Church where she met the love of her life James "Coach/Jim" R. Walsh.
In September of 1960, Jim and Barbara married and seven children quickly followed. She moved to Savannah when her husband became the head football coach at Benedictine Military School. Barbara's belief in the Lord was strong and she was active in her faith. She loved children, and her family was most important to her. She was most happy when surrounded by her husband, her children, and grandchildren.
Barbara Walsh is preceded in death by her husband, her infant son Leonard Sykel, her parents Murrell and Leo Leonard, and a sister Murrell Leonard. Barbara is survived by six of her children, Jim Walsh, Jr. (Rebecca) of Cumming, Margie All (Sigbert) of Townsend, Patrick Walsh (Beth) of Richmond Hill, Billy Walsh of Savannah, Lenny Walsh of Savannah, Wendy Stewart (Brandon) of Savannah, grandchildren Ashley Nunnally (Matthew), Sigbert "Shay" H. All, IV (Brianne), James "Jake" R. Walsh, III (Katie), Erin Elizabeth Gregos (Joey), Bragan Walsh, Bailey Walsh, Brad Stewart (Carla), Casey Walsh, Sarah Stewart, Gavin Stewart, seven great grandchildren and many nieces and nephews. She is also survived by her sisters Elizabeth "Betty" Fagan, Patty Sue DeStefano (Tony) and brother Leo J. Leonard, Jr (Janice).
Visitation will be held from 5:00 p.m. until 7:00 p.m. on Friday, December 16, 2022 with a rosary service at 4:30 p.m. Graveside services will be held at 11:00 a.m. on Saturday, December 17th 2022 in Greenwich Cemetery.
In lieu of flowers, the family suggests that you consider a donation in Barbara and Coach Jim Walsh's memory to St. Anne-Pacelli Catholic School, 2020 Kay Circle Columbus, GA 31907 or Benedictine Military School, 6502 Seawright Drive, Savannah, GA 31406.
GUEST BOOK
We moved to Savannah in 1976 so David could have the honor to coach with his high school coach from Pacelli, Coach Walsh. We had 2 children while there, and Barbara was a second mother and a very good friend to me. Despite rearing 6 children on the meager salary of a Catholic school coach, she always had another place at her table and in her heart for us. We spent many, many hours at athletic fields together watching our husbands coach & referee for extra money. She lived her love of Jesus with us and anyone else in her daily path. What a gift it was to love her back. She is reaping her heavenly reward now.
- David & Mary Ellen (Cobis) Taylor , Fortson , Georgia

A candle has been lit!
MAY SHE RIP
- JOHN MELL, Savannah, Georgia

A candle has been lit!
- Leo and Janice Leonard , Gainesville , GA
I was so saddened to learn of the passing of Mrs. Walsh. I have fond memories of all of us kids running the neighborhood growing up on Harlan Dr. May her memory always be for a blessing. My mother (Riette Pollack) sends her condolences as well,
- Donna Pollack Epstein, savannah, GA

A candle has been lit!
Please accept my sincerest condolences on the passing of Mrs. Barbara. There never was a time when I didn't see her with a smile on her face, usually surrounded by her children and grands. She loved her family fiercely and was so grounded in her faith. God bless you all with much peace.
- Kelly Kilpatrick Hunt, Savannah, Georgia
May her soul join Jim at the manger. They are so fondly remembered by those of us who knew them.
- Tony/Patty Cannon Valenti, Melbourne , Florida
Services under the direction of:
Fox & Weeks Funeral Directors, Hodgson Chapel
912-352-7200
Visitation

5:00 p.m. until 7:00 p.m. on Fri, December 16, 2022

Fox & Weeks Funeral Directors, Hodgson Chapel
7200 Hodgson Memorial Drive (map)


Savannah GA 31406

912-352-7200