Celebrating the life of
Deborah Anne Henderson Hughes
June 02, 1972 - December 09, 2022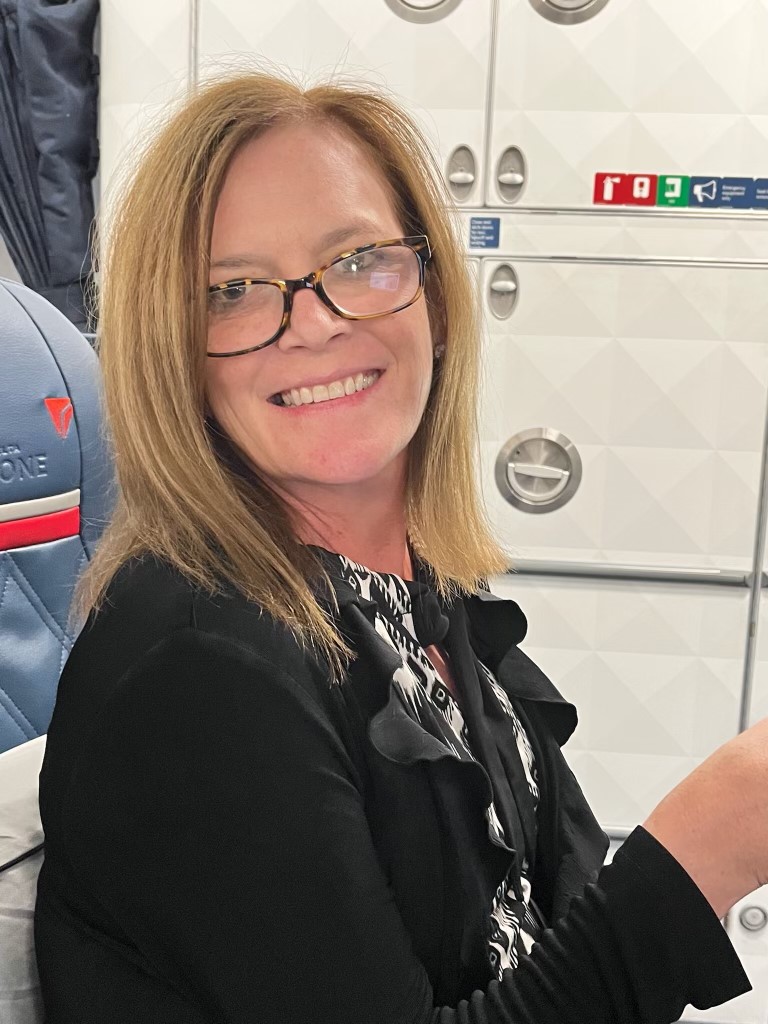 Deborah Anne Henderson Hughes died December 9, 2022 at Piedmont Hospital in Atlanta after a lengthy illness.
Debbie was born June 2, 1972 in Quito, Ecuador. She moved to Savannah in 1997 with her mother, brother, and sister after the death of their father. Debbie graduated from Savannah Country Day School and Rhodes College. She had a long and successful career as an insurance broker, specializing in Directors and Officers Liability.
Debbie's life was fulfilled by serving others – as a devoted mother to her four children, as PTA President at Hesse School, as a board member of Habitat for Humanity, and serving meals for the homeless. She had an adventurous spirit experienced life to it's fullest, whether it be travelling or spending quality time with family and friends. Debbie's positive nature and lust for life were contagious to anyone who was blessed to spend time with her.
Debbie was predeceased by her father, Peter Henderson, and her husband, Steven Hughes. She is survived by her children, Henderson, Madeleine, Thayer, and Weston; mother and step-father, Pamela and David Young; brother and sister-in-law, Douglas and Monica Henderson; sister and brother-in-law, Amy and Gordon Quinby; and her dear friend, Roy Langston. Debbie is also survived by many nieces, nephews, aunts, uncles, and cousins who loved her dearly and will cherish her memory.
The family very much appreciates the excellent care provided by the medical staffs at St. Joseph's and Piedmont Hospitals.
Memorial service will be held Thursday, December 29, 2022 at 11:00 a.m. at Skidaway United Methodist Church with Rev. Jim Giddens officiating.
In lieu of flowers, donations may be made to the Emmaus House, 18 Abercorn Street, Savannah, GA 31401 or Old Savannah City Mission, 2414 Bull Street, Savannah, GA 31401.
GUEST BOOK
My sincere condolences. Debbie was one of the bright lights in the class of '90.
- Phillip Ramati, Austin, TX
Shock and deep sadness over the loss of a kind, fun, beautiful woman and loving mother. As I sit here writing this I see you in my mind'e eye, young and smiling. I will remember you that way, always! All my love and prayers for peace to your children, family and friends.
- Ashley Sparks Stamoulis, Atlanta, GA
So sorry for your loss. Sending prayers for all of your family.
- Jane and Carl Bell, Mount Airy, NC
Debbie was such a positive and loving person. Always smiling, always laughing and always so smart. My deepest sympathies and love to her 4 children, to Pam and David and to Amy and Douglas and their families.
- Arin Zerden Tritt, Atlanta , Ga
Oh Pam & David... our hearts are breaking for your loss. Please know we are mourning with you.
- George & Betsy Longstreth, Savannah, GA
Debbie was the best at what she did, and I had the pleasure of working with for the last 20 years. She was always willing to help out even if the account was not assigned to her and answer my D&O questions. Always enjoyed our conversations on the phone and so happy she made the recent trip to Charleston and was able to spend the day with her. My deepest sympathies to her children and her family.
- Pam Williams, Goose Creek, SC
I am so sorry to hear this. I taught Weston in pre-k and babysat the kids a few times. She was the sweetest lady. I am praying for the kids and family!
- Stephanie Vickery, Oxford , AL

A candle has been lit!
My deepest condolences to Debbie's entire family. Even having met Debbie just a few times, it was clear how special, kind, and loving she was. My heart and thoughts are with all of you. -Liza Alrick (Dorothy Henderson's sister)
- Elizabeth Alrick, Edwards, CO
Our deepest condolences to the family and our love ❤️
- Diane connerat , Dacula , Ga
We were so saddened to hear this news. We never saw Debbie without a smile on her face. What a devastating loss. Our deepest sympathies, thoughts and prayers.
- Cheri and Ben Roach, Jacksonville, FLorida
Such a vibrant beautiful spirit gone too soon. Always the life of the party. Rest in the arms of the angels, Debbie. Give Daddy, Mother and Peter a big hug. (Image from Mark and Dorry's wedding)
- Lee Henderson Martinez, Falls Church, Virginia
Debbie was a tremendous colleague who always did her best to take care of her clients. She will be missed.
- Vernon O'Neal, Atlanta , Georgia
Dear Pam and David, I am so very sorry for your loss. My prayers are with you.
- Gayle Crawford, Savahhan, Ga
A comforting friend; dear ; diligent; kind; a wiz with numbers ; a peaceful demeanor are a few things I remember about Debbie from our childhood days. Praying for you all during this time.
- Miel Mortensen, Boone, NC
So very sorry to hear this very sad news. Having had the joy of spending many days and nights growing up with Douglas at the Young's beautiful home on Forsyth Park, I got to know Debbie as just a super sweet, awesome and thoughtful sister. My heart goes out to your entire family. Keeping you all in my thoughts and prayers.
- Mark Alexander, Louisville, KY
We are so sorry for your loss. Debbie was an Amazing woman. She will not be forgotten. She Always had the Brightest smile! We are with you all through this difficult time. May the sorrow you feel in your heart lighten by the love that surrounds you. Sending lots of love and prayers to the kids and Family.
- Gina brown, savannah, Georgia
Pam and David, We were so saddened to learn of Debbie's passing. We want you to know how much you and your entire family are uppermost in our hearts and prayers at this very difficult time. You are great friends and please take good care of yourselves and your family. Dennis and Liz
- Dennis McAndrews, Wayne , PA

A candle has been lit!
We are so terribly sorry for your loss. We only met her a couple of times, but we could tell what a special person she was. Our hearts go out to all of you.
- Kelli and Adam Klauber, Chicago, Illinois
Not sure what happened to my initial post from mid December 2022. Deepest condolences from our family to yours. Very thankful for the memories and friendship that began in the 1980's. May the good Lord be with the Children now and always.
- Gordon Garner IV & Bridges Family, Chattanooga , TN
Services under the direction of:
Fox & Weeks Funeral Directors, Hodgson Chapel
912-352-7200
Memorial Service

11:00 a.m. on Thu, December 29, 2022

Skidaway Island United Methodist Church
54 Diamond Causeway (map)


Savannah GA 31411

912-598-8460