Celebrating the life of
George E. Archer, Jr.
May 07, 1940 - December 12, 2022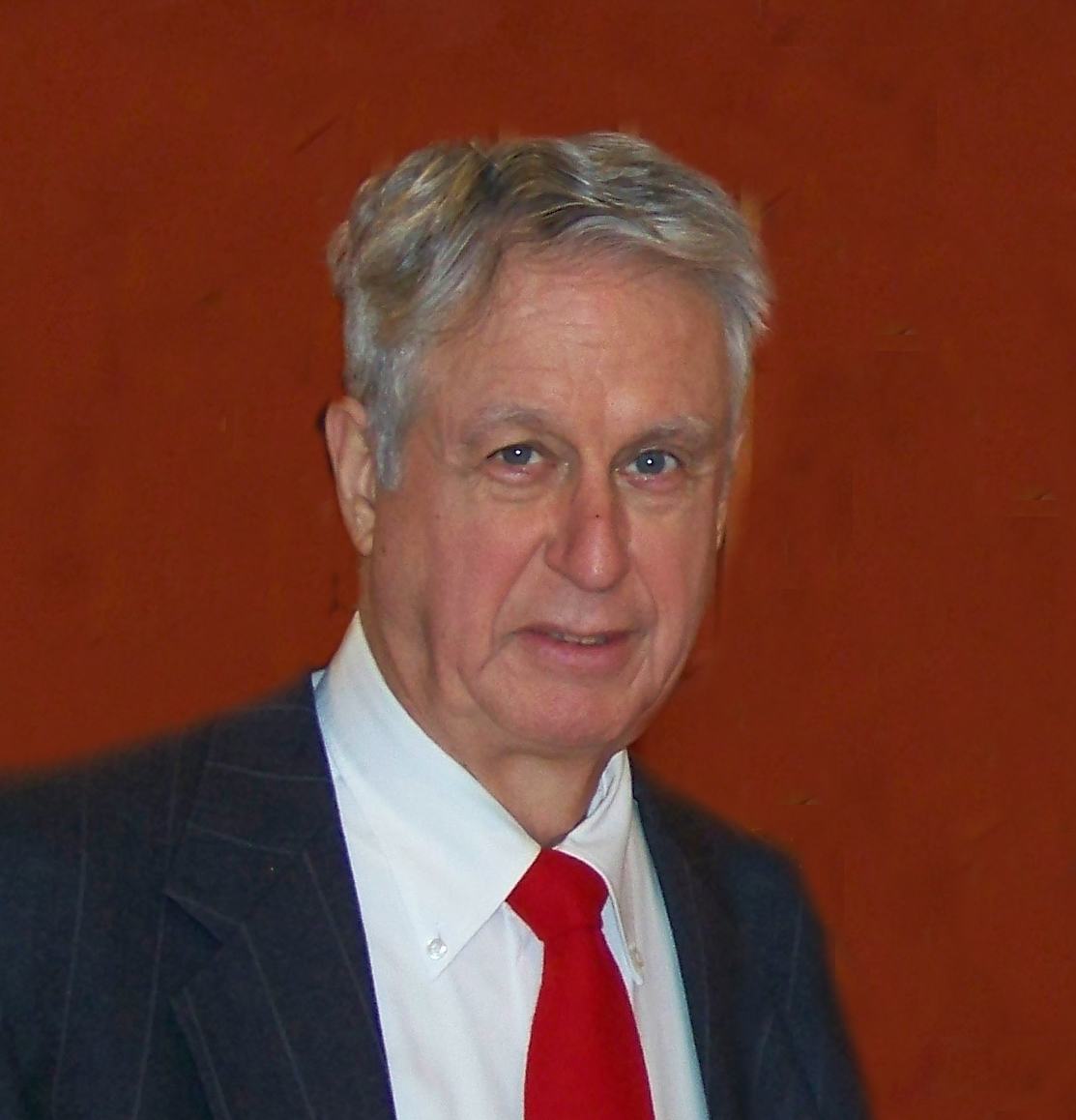 George was born in Augusta, Georgia, on May 7, 1940. He died at home in Savannah on December 12, 2022, of complications from Parkinson's Disease.
He graduated from Myers Park High School, Charlotte, NC, in the class of 1958.
George graduated from the United States Coast Guard Academy, New London, CT, in the class of 1962.
In the Coast Guard, he was stationed in Galveston, TX, where he met Karen Wright, and they married on September 28, 1963. Next, he was stationed at French Frigate Shoals in the Pacific Ocean on isolated duty, where he enjoyed being the commanding officer "Captain" to twenty men.
After resigning his commission in 1967, he moved home to Charlotte, NC, where he began his career in engineering and had two sons, Phillip (1967 – 2007) and David.
In 1977, he had a very fortunate mid-life crisis, at which point he moved to Savannah and owned an all-sailboat marina. He and his family cherished their moments operating this business together, where his boys were fortunate to grow up "knocking about on boats" and becoming accomplished sailors.
In 1985, he sold the marina and resumed his engineering career. He worked for Mingledorff's, Inc. from 1985 until his retirement in 2004. He and David immensely enjoyed working together for his last decade at Mingledorff's after David joined the company.
He and Karen enjoyed road trips, both short and long. They also enjoyed traveling to Europe and elsewhere to visit our family exchange students hosted various years: George Muller (Switzerland) 1957-58, Mikko Pietila (Finland) 1983-84, and Tom Collins (Germany) 1986. All these gentlemen and their families are still close family today.
Those who knew George thoroughly enjoyed his multifaceted personality: He enjoyed creating beautiful, artistic woodwork, including much of the furniture in their home as well as furniture and other gifts made of wood for family, friends, and charities. He enjoyed diving and sailing with his family. His creative engineering mind allowed for boundless pursuits ranging from simple electronic gizmos to building his home and David's home with his family playing along!
His insatiable thirst for knowledge included both acquisition and sharing of knowledge. If you asked him a question, you could teach the answer you received from George. He had no one-word answers and always made time for those who wanted to learn something.
George was a quiet and loving husband, father, grandfather, and friend, always ready to help and guide people and projects with steadiness, enthusiasm, and passion.
George is survived by his wife Karen; son, David and his wife Margaret; daughter-in-law, Becky Archer Wheeler; and grandsons, Zachary and Sumter (children of David & Margaret).
He is predeceased by his parents, George & Nell Archer; sister Nell Archer Congdon; and son Phillip Archer.
Christian Burial will occur Friday, December 16, 2022 at 10:00 AM at St. Francis of the Islands Episcopal Church: 590 Walthour Road, Savannah, GA 31410. Afterward, the Archers will be welcoming friends and family at their home.
GUEST BOOK

A candle has been lit!
David and Mrs. Karen, I am so sorry for the loss of Mr. Archer. My prayers are for comfort for all of you.
- Andrea Graff Madison, Savannah, GA
Dear Karen, David and the extended Archer family. Please accept our deepest sympathies. condolences and prayers on the passing of George. May his soul rest in Peace.
- CHRISTOPHER DESA, Savannah, Georgia
George was an original. He will be greatly missed.
- Jimmy Swails, Pooler, GA
I know the loss of Mr. Archer is difficult, but I know he left a legacy of love his family has shared with mine for decades. I'm praying for all of you.
- KYLE WILLIAMS, Savannah, GA
Karen and family, deepest condolences. If only I could be George, he was such an inspiration, an example to follow. Talented in more ways than one, the countless Thanksgiving days we have spent together. He will be missed immensely. May he rest in peace.
- Sudeep, Miami Beach, Florida
Dear Karen and David. Please accept our heartfelt condolences. George has been a source of inspiration for all of us over the years. We think of you all everyday as we see the chairs that George made for us.
- Kalpana and Lakshman, Savannah , GA
David so sorry to here of your Dad's passing. God bless you all as travel this road of sadness, and cherish the sweet memories of your Dad.
- Vernon Mobley, Augusta, Ga
Dear Karen, I am so sorry for your loss of George. I hope it may help in some small way to know that my thoughts and prayers for comfort and strength are with you and your family. With deepest sympathy. Giannis
- Giannis Kapeleris, Savannah, Georgia
George was a wonderful friend and was admired by all who knew him!
- Paul Camp, Savannah , GA
The obituary was a beautiful presentation of George's life. No way to do it in a few lines. I worked for Mingledorffs from 1969 to 2020. In the 80's I was doing control systems and the person who built my control panels disappeared and I turned to George for help. The panels he built were perfect (as you would have guessed). Condolences to the family but we know the life he lived is just getting started in a new Home.
- George King, Gray, Georgia
Karen, George's legacy will live forever along with your love for each other. The two of you are my inspiration. Your care for George was unsurpassed and it is comforting to know he died at the home you both built and loved. We love you and know that he will be with you for the rest of your days. Annette and Mickey
- Annette Youmans, RICHMOND HILL, GA
Dear David, my condolences to you and your family. May his soul rest in peace.
- Edgar Moneta, Monterrey, MX
Karen, David, and Margaret, Billy and I were so sorry to read of George's passing. He was such a nice quiet man and we enjoyed having him as our neighbor. God bless you and give you peace during this sad time.
- Carol and William Ray, Savannah, GA
I was sorry to see this. "Bunky" was someone I knew, mostly in the 50's. His parents were friends of my parents. I enjoyed some time at their river cabin with the sand "floor," their ski boat, and Chris-Craft sailing pram. I go by their on my jet ski during the summer, but it's all different now. The house on Wendover is still standing, but I probably need to look again. I know we will see him again. My heart-felt condolences....
- Will Granger, Charlotte, NC
One of George's old 'college' roommates and his wife offer sincere condolences to Karen and family.
- Barbara and Carl Burkhart, Brevard, NC
I am saddened to learn of George's passing. George and I spent four years together at the U. S. Coast Guard Academy in the Class of 1962. While, unfortunately, we were not close friends, I wanted you to know that I admired him greatly. With George, one quickly learned that he was intelligent, polite, gentle and genuinely friendly. You have my sympathy and prayers. May God bless you and your family.
- John (Jack) G Schmidtman, Quincy, FL

A candle has been lit!
Randy and I are so sad to read of the passing of George. Sending prayers to the family.
- Connie B Rudd, Savannah, GA
How nice to hear the details of a life well lived. Our condolences to those he leaves behind.
- Larry Schilling, Denver, NC
I was truly saddened by the news that George had passed. He was a truly great guy and an intellectual giant. We were blessed to have had him on our team at Mingledorff's. He made us better every single day.
- Bud Mingledorff, Bluffton, SC
Karen, we are truly sorry for your loss. George was a one a kind individual and will be missed by all that had the peasure of knowing him. God Bless and rest in peace George, Fair winds.
- Jack & Beth Fitzgerald, Nevils, GA
barbara and I were saddened to learn of George's passing. George was a wonderfull person and a great neighbor. always busy and always trying something new. Karen and David please accept our sincere condolences. I know George will always be looking down on you
- charles & barbara anseaume, Savannah, GA
I'm happy to have met George on a couple of different occasions when he and Karen traveled to Becky's home in Franklin. I'd heard many loving stories about him and admired the beautiful, exquisitely artisan-crafted pieces he'd made for Becky. It was obvious he was the quiet gentleman described whose kindness and talents resonated even after a brief exchange. (I think about the fortunate travelers who enjoy the Silver Stream made so beautiful by George.) May he rest in peace.
- Catherine Anderson, Franklin, TN
We are all praying for the family as you go through this difficult time , may God lift you up .
- Bubba Moore, Rincon, Georgia
Mr George was a pleasant man that Michellecaringhands Home Health Got to know and we enjoyed work with Mr George Archer we sent our Condolences to Archer Family
- Michelle Chisholm, Savannah, GA
Dear Karen, David and Family, Please know we are holding all of you in our hearts full of love and send deep hopes for comfort and peace to all of you. We are grateful for George's shared wisdom of the water and wind to all who learned from his teaching- both sailing and life! His legacy is alive and well and is very much appreciated. Sincerely, always... Phil & Sherrie Abbott
- Sherrie Abbott, Mt Pleasant, SC
Karen and Family, we're praying for your strength, comfort and peace. I'm so grateful to have spent time with you and George during a trip with my mom (Jackie G). I have fond memories of George and am still amazed at his artistry and craftsmanship…part of his legacy that lives on. With many blessings and prayers for your whole family, Kendall
- Kendall Wildman, Edmond, Ok
Sad to hear. We always enjoyed our time and conversations with George.
- Stephan and Judi Vaeth, Columbia, MD
Services under the direction of:
Fox & Weeks Funeral Directors, Hodgson Chapel
912-352-7200
Funeral Service

10:00 a.m. on Fri, December 16, 2022

St. Francis of the Islands Episcopal Church
Walthour Road (map)


SAVANNAH GA 31410