Celebrating the life of
Susan Marie "Van" Robbins
August 05, 1956 - December 01, 2022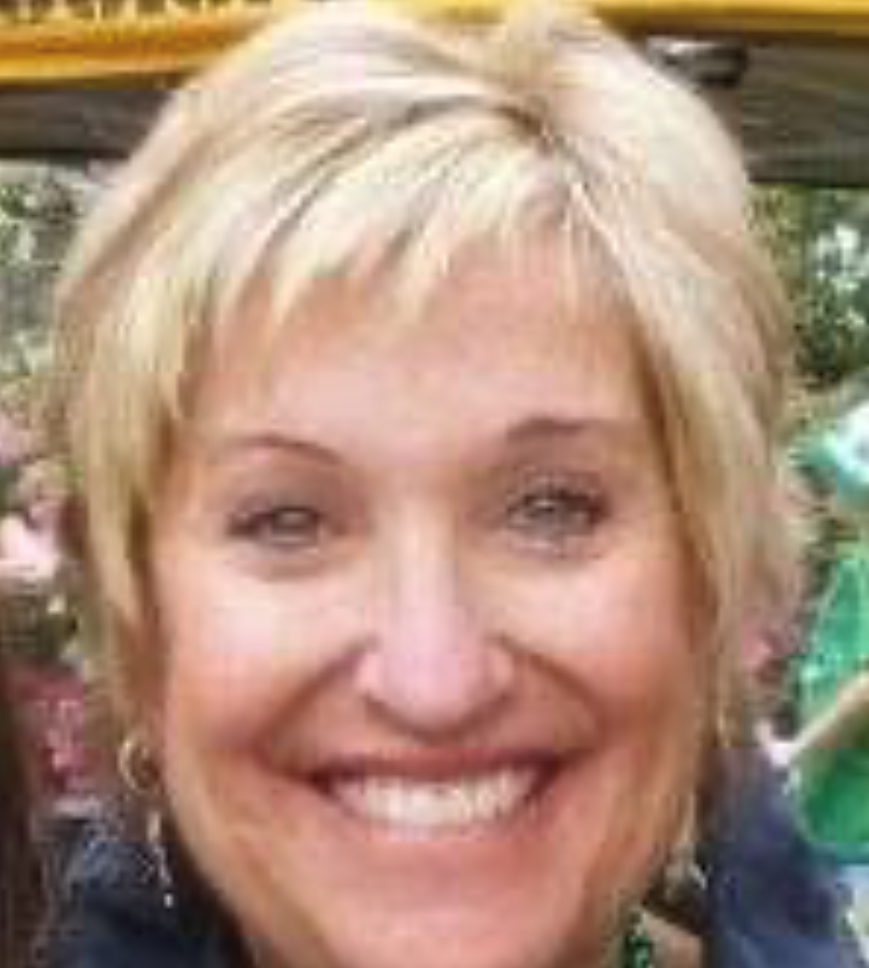 It is with great sadness that we announce the untimely passing of Susan "Van" Robbins on Dec 1, 2022 after several years of illness. Van was born in 1956 in Lewistown, PA. Raised in Harrisburg, she graduated from Central Dauphin High School and then received a Bachelor's degree in nursing from the Pennsylvania State University. Van then moved south and earned a Master's in Nursing from the University of South Carolina, majoring in mental health. She held several jobs in the mental health field until she and her husband opened a clinic, Counseling Services, in Savannah. She loved being a mental health nurse practitioner (NP) and was a pioneer for nurse practitioners, travelling to Atlanta several times to raise her voice with other local NPs for rights and privileges in Georgia.
Along with her many accomplishments in the medical field, she always had a patriotic spirit, and she and her best friend Lynda Meyers, founded Southern Smiles which developed into a group of women who felt the need to give back following 9/11. She and a few friends organized a low country boil for the 5,000 rescue workers at Ground Zero, cooking on the street using the water from fire hydrants. Fresh shrimp and most of the food was flown from Georgia to New York. Enough money was raised so they were able to leave a check for $21,000 for additional food supplies.
Following this, she focused on the 3rd ID and supplied goody bags to all the soldiers as they deployed to Iraq. She also provided many services to the Family Readiness Group during this war, monetarily, individually, and emotionally.
Upon the return of the troops from Iraq, Southern Smiles provided long stem roses to each soldier to present to those who had maintained steadfast to them during their deployment. Her great joy was to watch the troops march across the field in full combat gear, each carrying a rose to present to those who were there to greet them.
Van lived her life large and in charge! She was always the life of the party. Van had a wonderful sense of humor so laughter was a part of her presence no matter where she was. She also had a heart of gold and was the most giving person we know. She took Christmas presents and food to the poor and homeless in Savannah, and performed numerous other gestures of kindness in the community. She loved Christmas, her black labs, Lake Toxaway, and gourmet cooking. She and two friends published a Restaurant Guide to Savannah after visiting and eating at every major restaurant in town. Critiquing was from all three: Him, Van, and Cat. Publishing "Pigging Out in Savannah" was one of her favorite accomplishments.
Survivors include her husband Dr James Robbins, mother Arla DaCamara, sister Cheryl Allen, half-sister Peg Brisbon, step- brother Randy DaCamara, and numerous cousins and friends. The family wishes to thank Dr Landry and the ICU staff at St Joseph's hospital for their kindness and compassionate care of Van.
We will honor and celebrate her life on Tuesday, Dec 13, at 11 am at Skidaway Island UMC, where she was a long-time member. In lieu of flowers, please donate to the charity of your choice or Skidaway Island UMC, 54 Diamond Causeway, Savannah, 31411.
GUEST BOOK
Van has helped me immensely through my travels. I am sad to hear of her passing. I will always remember her as "large and in charge". Spirits like hers are not often found I am personally glad to have known her.
- Ed Collins, Savannah, GA

A candle has been lit!
Van has helped me immensely through my travels. I am sad to hear of her passing. I will always remember her as "large and in charge". Spirits like hers are not often found I am personally glad to have known her.
- Ed Collins, Savannah, GA
Prayers for the family.
- james l woods, savannah, GA
Van was an amazing practitioner and person. She generously and excitedly shared her book with me. I adore it and it reminds me of her fun "can do" approach to tasks and meaningful life experiences. I'm numbed by her passing and will always remember her fondly.
- Pam Lipsitz , Savannah , Georgia
I met Susan when my husband commanded 3ID in 2003. She always wore a smile and enthusiastically helped soldiers and spouses any way she could. She had a heart of gold, and the world is a little less bright at her passing. My condolences to her friends and family.
- Anita Blount, Hattiesburg, MS
Jim, I didn't know Ban had been ill and am shocked to find out of her passing. I am so sorry for your loss. She had such genuinely deep values and I respected her enormously. So very sorry. Beth
- Beth Childress, Savannah , GA
Thoughts and prayers are with you. So sorry for your loss.
- Dean Robbins, Brooklet, Ga
My prayers and condolences to Jim, Van's mother and Sister (who she constantly bragged about), and family and friends. I am devastated by her passing. She counseled me over a two decade period, encouraged me, mentored me, fought for me, and loved me dearly as only a sister in Christ could. Rest in peace, your battle is over…I will see again soon when we meet up in Heaven.
- Margaret Disher, Guyton, GA

A candle has been lit!
I am saddened about Van's homecoming. I just found out after asking about her that she passed. Van called me during a time of grief when I had just lost my dad. She asked me if I had heard about the Marshes of Skidaway. I told her yes. She said they were looking for a Diningroom Manager and that I would be perfect for the job. She got me the interview and 17 years later I'm still there! Van was a wonderful person with a great spirit and enjoyed life and people and she was an amazing Chef!God has a beautiful angel looking down on us!
- Maxine Drake, Savannah, GA
Services under the direction of:
Fox & Weeks Funeral Directors, Hodgson Chapel
912-352-7200
Celebration of Life

11:00 a.m. on Tue, December 13, 2022

Skidaway Island United Methodist Church
54 Diamond Causeway (map)


Savannah GA 31411

912-598-8460