Celebrating the life of
Eileen June Arnold
August 02, 1942 - December 03, 2022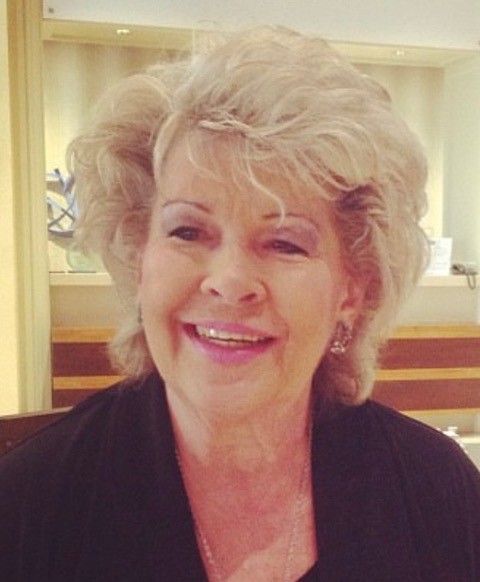 Eileen June Arnold, 80, passed away peacefully on December 3, 2022, in Savannah, Georgia, her home for almost 40 years.
Eileen was born on August 2, 1942, in Youngstown, Ohio, to Julia and John Kovey, the elder of their two children.
She attended Cardinal Mooney High School and continued her education at Youngstown State University. While in high school, Eileen was an active member of Junior Achievement, serving as the secretary for her local chapter, where she met her future husband, Ron Arnold.
Faith and family were always the core of Eileen's life. She never missed an opportunity to bring family together, her love often expressed through these gatherings and home-cooked meals, especially those reminiscent of her Eastern European heritage.
One of her favorite pastimes was traveling. Eileen had many treasured family beach vacations to Hilton Head, South Carolina, trips "back home" to visit family and friends in Pennsylvania and Ohio, where she had spent the first half of her life, and adventures of a lifetime in Europe with her beloved Aunt Betty.
Beyond traveling, Eileen had a discerning eye and a knack for discovering the best of everything — from refined curiosities and collections to restaurants and shops. Her best and most trusted friend, Reenie Cardamon, was her constant companion in these explorations, and their friendship brought Eileen decades of love, joy, and laughter.
In addition to her husband of 61 years, survivors include her six children Jill Monk (Robert), Bruce Arnold (Debra), Rodney Arnold, Marc Arnold, Gail Tyson (Charley), and Colleen Bibby (Arran), her eight grandchildren (all of whom she thought were perfect!) Aarin Arnold, Kammer Tyson, Julia Tyson, Emi Arnold, Poppy Arnold, Simon Arnold, Sophie Bibby, and Katie Bibby, her brother, Robert Kovey (Candy), her nephews Chris Kovey (Karen) and Bobby Kovey (Haley), her great-nephew and great-niece, Jack and June Kovey, and her aunt, Betty Briach. Eileen is preceded in death by her parents.
Kind, beautiful, resilient, and overwhelmingly generous, Eileen will be greatly missed by all generations of her family and friends and most remembered for her love of her children and grandchildren. Her spirit walks with us, her memory in our hearts.
The family would like to extend a special thanks to the Memory Care staff at Harmony at Savannah and especially to her loving end-of-life care partners, Selah and Cherrell.
A memorial visitation will be held on Sunday, December 18, from 4:30 to 6:30 pm at Fox & Weeks, Hodgson Chapel, located at 7200 Hodgson Memorial Drive. A Funeral Mass will be held on Monday, December 19, at noon at Blessed Sacrament Catholic Church, 1003 E. Victory Drive, followed by a burial at Forest Lawn Memory Gardens, 315 Greenwich Road. A reception for family and friends will immediately follow services.
In lieu of flowers, the family asks that you please consider a donation in Eileen's memory to St. Boniface Catholic Church, 1952 Highway 21 South, Springfield, GA 31329. To send condolences to the family, please visit foxandweeks.com.
GUEST BOOK
I am so, so sorry to hear about your mom. When we were kids, I actually preferred being at your house over mine. Your mom (as well as your dad) was the absolute sweetest. So warm and friendly, and always made me feel incredibly welcome. I feel your loss, especially after losing our mom last year. On behalf of my sisters and myself, sending love and hugs to all of you.
- Camacho (née Jurczenko), Willow Grove , PA
Thoughtful, giving, kind and selfless describes Eileen. Our hearts and prayers are with the family. XO
- The Paderewski Family, Savannah, GA
Services under the direction of:
Fox & Weeks Funeral Directors, Hodgson Chapel
912-352-7200
Visitation

4:30 to 6:30 p.m. on Sun, December 18, 2022

Fox & Weeks Funeral Directors, Hodgson Chapel
7200 Hodgson Memorial Drive (map)


Savannah GA 31406

912-352-7200
Burial

on Mon, December 19, 2022

Catholic Cemetery