Celebrating the life of
Thomas John Fisk
Passed away on December 04, 2022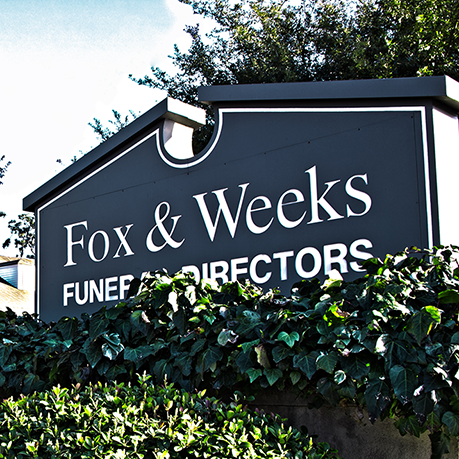 Thomas John Fisk, 67, passed away Sunday, December 4, 2022 at home in Rincon, GA. He was born February 19, 1955 to the late John and Helen Clay Fisk. Thomas graduated from Mount Tabor High School in Winston Salem, NC. As his family would say, "he was a Star Trek nut". He retired as a Sous Chef, and also was a Corian Specialist, and an Arc Welder in New Orleans, LA., where he worked on Navy ships. He was an avid fisherman and loved riding motorcycles.
Surviving are his daughter, Sara Fisk, his son, Benjamin J. Fisk, his sister, Lyn Fair, nephew, Michael Fair, brother, Benjamin B. Fisk, grandson, Xavier Fisk, and his ex-wife, Paulette Hosti.
A Celebration of his life will be 4:00 p.m., Tuesday, December 20, 2022 at Fox & Weeks, Islands Chapel, with The Rev. Jack Moon officiating.
GUEST BOOK
So sorry for your loss , Tom will be missed by all of us so many great conversations and laughs . Sending prayers and love to his family . The Bakers
- Pizza on wheels , Tybee island , Ga
Our thoughts and prayers go out to Sara, Paulette and family during this time. Rest In Peace Mr. Fisk.
- Adam Rachel Paul , Savannah, Ga
You will be missed Tom
- Johnny Owen, Springfield, GA
Paulette, thinking of you and your family with love and prayers. May he rest in peace. And may the many good memories you have comfort you in the days ahead. Hugs....Jane
- Jane Harte, Savannah , Georgia
Paulette, thinking of you and your family with love and prayers. May he rest in peace. And may the many good memories you have comfort you in the days ahead. Hugs....Jane
- Jane Harte, Savannah , Georgia
Paulette, thinking of you and your family with love and prayers. May he rest in peace. And may the many good memories you have comfort you in the days ahead. Hugs....Jane
- Jane Harte, Savannah , Georgia
Paulette, thinking of you and your family with love and prayers. May he rest in peace. And may the many good memories you have comfort you in the days ahead. Hugs....Jane
- Jane Harte, Savannah , Georgia
Services under the direction of:
Fox & Weeks Funeral Directors, Islands Chapel
912-898-0900
Celebration of Life

4:00 p.m. on Tue, December 20, 2022

Fox & Weeks Funeral Directors, Islands Chapel
4605 Hwy 80 East (map)


Savannah GA 31410

912-898-0900