Celebrating the life of
Gloria Wimberly Parker
December 28, 1926 - December 01, 2022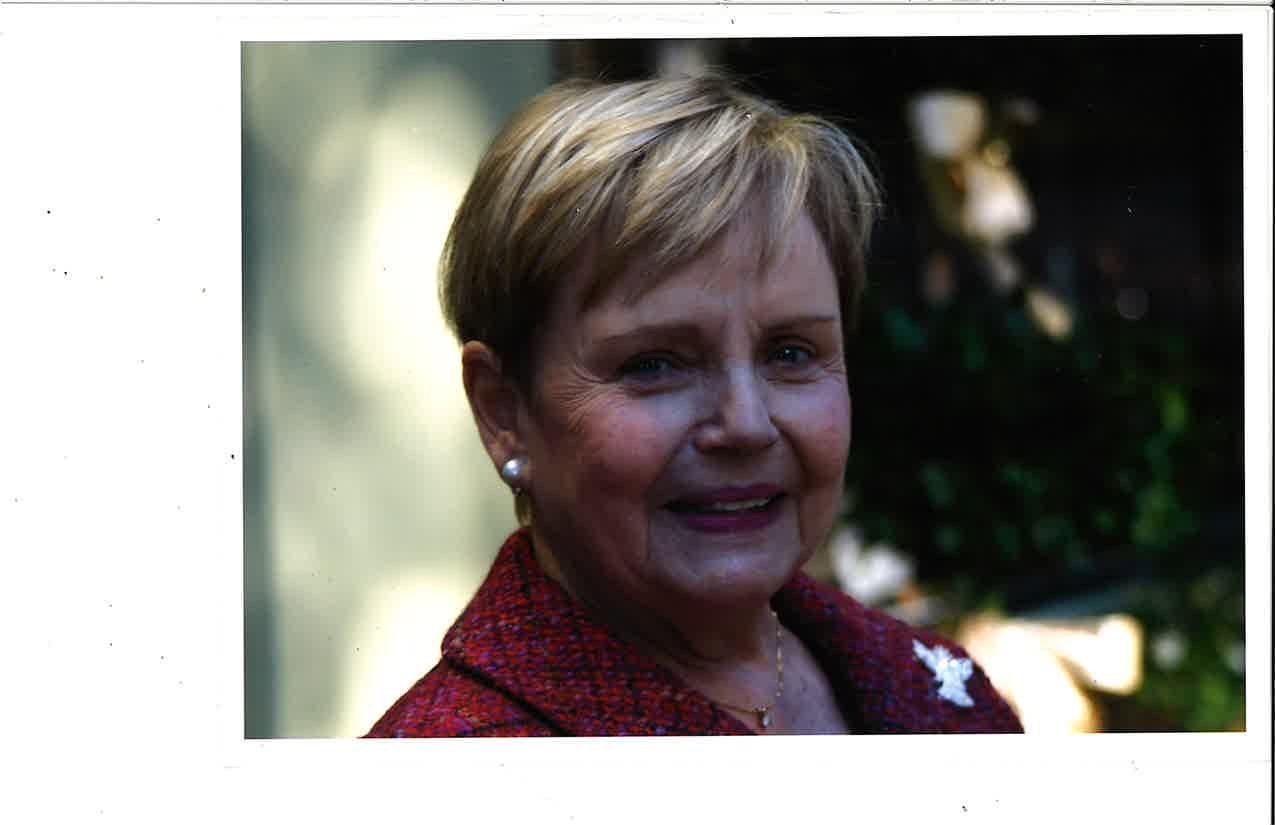 Gloria Wimberly Parker, 95, died Thursday, December 1, 2022, at home surrounded by her loving family. She was a native of Savannah, Georgia. She graduated from Savannah High School in 1945 and attended Armstrong State College, where she starred on the tennis team. She was crowned Mrs. Savannah. Gloria founded Tailor Made Draperies, Inc. with her husband Carlton and served as President of the company. She was a member of Wesley Monumental United Methodist Church, the Fellowship Sunday School Class, and United Methodist Womens' Merrymaker Circle. She was also a member of the Savannah Yacht Club and the Huntington Club.
She was a gracious Southern lady, who loved God and was devoted to her family. She truly touched the lives of everyone she encountered with her warm smile. She was sassy and quick-witted through her final days. Gloria will be missed by her loving family, friends, and precious dog Miss Pippa.
She was preceded in death by her sweetheart of sixty years, Carlton McKenzie Parker, Sr. of Savannah. She is survived by three sons, Carlton McKenzie Parker, Jr. (Cathy), Charles Wimberly Parker, Sr. (Lisa) both of Savannah, and William Robert Parker (Lissy) of Cashiers, North Carolina; two daughters, Suzette Parker (Andrew) of Savannah and Martha Ann Parker of Atlanta, Georgia; seven grandchildren, Erika Parker Anchors, Jennifer Parker Jerome, Carlton McKenzie Parker, III, Charles Wimberly Parker, Jr., Wimberly Solis, Sarah Rebecca Morris all of Savannah and Alastair Wakefield Parker of Raleigh, North Carolina; fifteen great grandchildren; and one great, great grandchild.
Visitation will be Tuesday, December 6, 2022, from 5 p.m. to 7 p.m. at Fox and Weeks Funeral Directors Hodgson Chapel. Funeral Services will be Wednesday, December 7, 2022, at 2 p.m. at Wesley Monumental United Methodist Church with burial in Forest Lawn Memory Gardens. Remembrances to Wesley Monumental United Methodist Church.
The family would like to thank Gloria's angelic caregivers Linda, Kathleen, Mary, Cathy, Suzanne, Katelyn, Kayli, and Penny as well as Kate, Nancy, Delsey, and Howard of Islands Hospice.
GUEST BOOK
Gloria was a true Southern Belle. We always enjoyed being w/ her at extended family parties and celebrations. Our prayers are w/ the family as all of you grieve, and that you will know God's peace that passes all understanding.
- Amelia and Ken McDonald, Savannah, GA
A wife, a mother, a grandma, too! This is the legacy we have from you. You taught us love and how to fight. You gave us strength; you gave us might. A stronger person would be hard to find, And in your heart, you were always kind. You fought for us all in one way or another. Not just as a wife, not just as a mother. For all of us you gave your best. And now the time has come for you to rest. So go in peace, you've earned your sleep. Your love in our hearts we'll eternally keep.
- Randy & Sarah Morris , Nevils, GA
Mrs. Parker was a special lady… loved having her as a neighbor and we sure missed her when she moved. We are praying for peace and comfort for all of you as you go through this sad time.
- Donald and LeAnne Consos, Savannah, GA
I was devastated when I received the news.my heart aches for her passing.i will pray that God Comforts your entire family at this time...
- Diana Ortiz , Midway, Ga
Sorry to hear of the loss of your mother Charlie, and family.
- Charlie Brewton, Claxton, GA
Aunt Gloria was the best! She was definitely a positive influence in my young days. I don't like knowing she is not a text away. I will always love her and am sure that her and Uncle Carlton are watching us all and coming up with new Dodo bird stories for when we get there.
- Bill and Debra Gray, Herriman, Utah

A candle has been lit!
- William J Gray, Riverton, UT
Dear Parker family, I am saddened for your loss, as you & so many others will miss the sunshine she brought to our lives! Her beauty radiated inside & out! How blessed are all of us whose lives she touched! I pray for your family's peace; knowing will get you through your grieving journey. I will not be able to attend the funeral & viewing services due to my health, but know I will be there in spirit! I love the Parker family!
- Ann Lowe Kessler, Guyton, Ga.

A candle has been lit!
Sending love and hugs to all. She was indeed a special lady. My prayer for you is that by this tine next year, your tears of sorrow turn to tears of laughter when the good and funny memories are more frequent than the feeling of loss.
- Carey Benton-Jewett, Winston Salem , NC
Sweet Suzette and family, I am so very sorry to learn of the loss of your Mother. What a darling, precious lady she was! My prayers go out for all of you, and may God give you strength during this sad time in your lives.
- Kaye Sutton Burch, Savannah, GA
Billy, We are so sorry to hear of the passing of your mother. She sounds like a wonderful person, and I know that she is proud of her son. My wife and I will keep you and your family in our prayers that you may find comfort and peace during this time. We love you. Sincerely, Jon and Kahea Tomberlin
- Jonathan Tomberlin, Suwanee, GA
Services under the direction of:
Fox & Weeks Funeral Directors, Hodgson Chapel
912-352-7200
Funeral Service

2:00 p.m. on Wed, December 07, 2022

Wesley Monumental United Methodist Church
429 Abercorn Street (map)


SAVANNAH GA 31401

912-232-0191