Celebrating the life of
John Thomas "Tom" Mullen
July 03, 1934 - November 28, 2022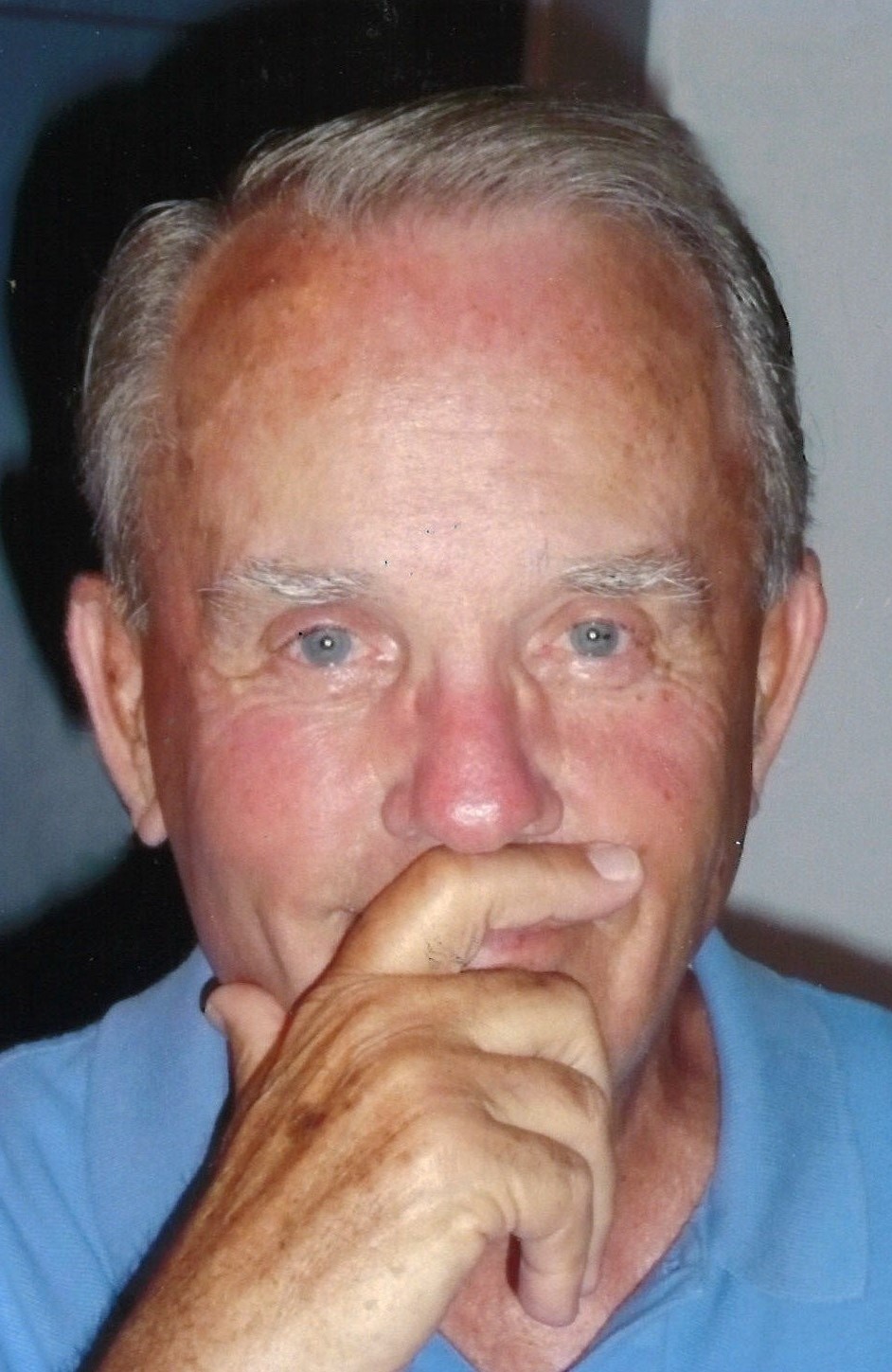 John Thomas "Tom" Mullen died peacefully in his sleep on November 28, 2022, after each member of the family had a chance to tell him how much they loved him. Tom was born on July 3, 1934 in Burlington, Wisconsin, the son of Dr. Robert A. Mullen and Mary Hoffman Mullen, brother to Robert, Michael, Kathy, and Punky.
Tom is survived by his wife, Carol; children, Mary, Michael, Tricia, Joye, and their families; eight grandchildren; and one great-granddaughter. Tom loved sharing his time with his grandchildren, dispensing advice on "pick up chicks" to discussions about manners and the U.S. constitution.
Tom attended Jesuit High School in Tampa, University of Notre Dame in South Bend, and the University of California, Berkley. Tom served his country as a navy pilot and retired from his position as an executive with Ford Motor Company. Tom was always a gentleman and a scholar. He was a lover of life and enjoyed singing Willie Nelson and Merle Haggard songs. He loved sailing on Lake Ontario, spending nine years living La Dolce Vita in Italy, and calling Nashville, Ann Arbor, Bloomfield Village, Niagara-on-the-Lake, and Savannah "home".
He described himself on a blind date to his wife, Carol, of 44 years, as having the curse of Paul Newman (blue eyes) and rose between his teeth. Tom dressed up as superman on Halloween—because he was! Tom was a champion joke and story teller, prompting his children to say, "is this a true story, dad?" Tom is the founder of the "Yappers," a group of eight to 10 male friends that meet each month to present and discuss a topic of interest while munching on stale chips and drinking warm beer.
A Niagara-on-the-Lake friend described Tom this way, "I can still see Tom with a bright sweater rakishly over his back with sleeves loosely tied together in front, his signature look."
There will be a loving and cheerful, and no doubt, tearful celebration of Tom next year—date and place to be determined.
GUEST BOOK
Tom will be missed, even though we haven't seen either of you in years. Niagara on the Lake were special times. Carol , wish we could do more.
- John and Jane DODDRIDGE, Naples, Florida
Carol I am so sorry for your loss. Sending love and prayers to you and your family ❤️
- Falecia Beverley, Pooler, GA
With deepest sympathy I am so sorry for your loss. Sending lots of love and hugs
- Jeanne Webster, Cambridge, MD
Dear Carol, I am saddened and sorry to hear that Tom has left you and I wish you and your family our heartfelt condolences and many happy memories of your life together. Tom was a star. He was such a nice man. He will forever remain in my memory as a lovely human being and I'm honoured to have known him and enjoyed his company and friendship here in Niagara On the Lake, Canada. RIP Tom xx ❤️❤️
- Ailsa McDonald , Niagara On the Lake, ON
Tom was my friend. A fellow Aviator and Yapper, student of Geopolitics and all around " one of the good ones". Good flight west Tom, you are missed in NOTL.
- Bob Horton, Niagara on the Lake, On
We shared so much with Tom over the years in NOTL, dinners, parties, cocktails, quiet conversations. He was always a welcome presence and will be missed by all who knew him.
- Lorraine Horton, Niagara on the Lake, On
Tom was a great friend and comrade in the World of Ford. I have fond memories of our many adventures together with our wives. We enjoyed our visit to his latest home in the past few years. He put it through the arms of the Touchdown Jesus!!
- Bill & Donna Long, Loudon, TN
Tom was one of my very best friends at work, outside of work and after retirement. In a way, I was responsible for him meeting his lovely wife wife, Carol. He and Carol and my late wife and I had wonderful adventures and vacations together. Tom will be sorely missed on earth, but they are already laughing at his many jokes in Heaven.
- Jim Mortensen, Brighton, Michigan
Tom truly was a gentleman, scholar and good friend. We are so sorry for the loss to you and your family Carol.
- Lorraine and Colin Kelly, NOTL, Ontario, Canada
My heartfelt thoughts and prayers go out to you Carol, Joye and family. I am so happy you had many years of happiness with Tom. Continue to live with the love he left behind. XO
- Heather Broad, Marco Island, Fl
Services under the direction of:
Fox & Weeks Funeral Directors, Hodgson Chapel
912-352-7200
A Celebration of Life Will Be held at a later date