Celebrating the life of
David Bruce Anderson
Passed away on November 28, 2022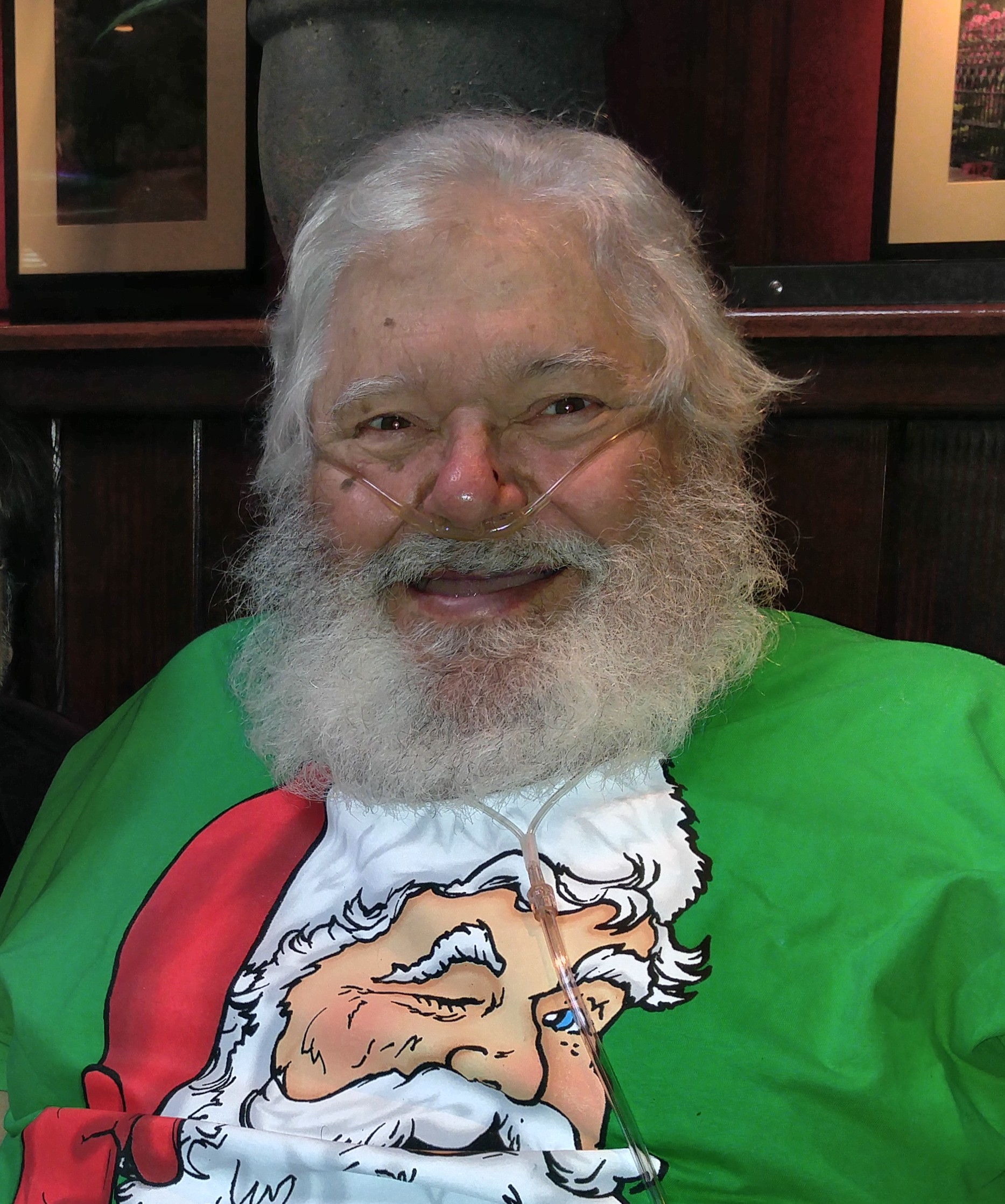 David Bruce Anderson went home early for Christmas in the early morning hours of November 28, 2022. He passed peacefully in his sleep after many years of medical challenges. He was born in beautiful, downtown Burbank in sunny, Southern California on February 20, 1947 to World War II veteran Robert Bruce Anderson and the former Joyce Anne Snyder. He was the second of their four children. He grew up in Burbank, played football, participated in the DeMolays, and graduated from John Burroughs High School in 1965. He attended Los Angeles Technical College briefly before he enlisted in the U.S. Air Force.
After stents in Texas, Alaska, and South Carolina, his Air Force career eventually brought him to Savannah, where he met the love of his life, Gwendolyn Payne. The two married on May 12, 1970 and spent their honeymoon driving across the country to his new station at Mt. Hebo in Oregon. They welcomed their first daughter there before being moved to the Panama Canal Zone for the arrival of daughter number two. Their family now completed, his military work took them on to Mississippi and to Washington. He returned to civilian life in 1979, living initially in Los Angeles County near his family before moving permanently to Savannah near his wife's family. An electronics specialist, he worked several jobs before taking on a fun and exciting position as a school bus driver for Savannah Chatham County Public Schools. He spent the last years of his career as the electronics technician for all of the Savannah Chatham Schools scoreboards, clocks, and alarms. He took early retirement for medical reasons in 2008.
Above all else he loved his spending time with his family. He was a "girl dad" long before that was a popular term. This led to him becoming the Assistant Cheer Dad for his girls' cheerleading squads and Assistant Troop Leader for the Brownies. He even earned the nickname "Cookie Monster" for his role in the annual Girl Scout fundraiser. Later, he spent many Saturday's driving his girls and their giggling friends to skating rinks, radio station promotional events, and various rehearsals and club meetings. He attended every high school football game to watch the Savannah High School Marching Blue Jacket Band. He never missed a concert, spelling bee, quiz bowl, father-daughter dance, or anything else involving his girls.
An enthusiastic singer, he took on the role of song leader at Beth-El Christian and Missionary Alliance Church. Not surprisingly, he also volunteered with Sunday School, Vacation Bible School, and church picnics. More recently, he was a beloved member of the Bethel Baptist Church Family, where he sat in the very front so he could better enjoy the music.
Although he did not always have a lot himself, David benefited from the kindness of strangers and friends when he needed it. He never hesitated to help others himself, whether by inviting lonely servicemen to join his family's holiday table, picking up a lunch check for someone who needed help, driving his mother-in-law on many adventures (especially for ice cream), fixing up his daughters' old toys and musical instruments to give to children he encountered during his work in the schools, or anything else he saw that needed doing.
His family is deeply grateful for all of the physicians; nurses; physical, occupational, and speech therapists; and other caregivers who have assisted over the years since his very first heart attack at the young age of 38. We are especially grateful to everyone who looked forward to his dad jokes and his wacky T-shirts.
David has now joined his Lord and Savior in heaven together with his parents, his darling mother-in-law Syble Gallman Payne Watson, his sister Bobette Chamberlain, brother Jimmy Anderson, and two weeks earlier, his sister-in-law Emerenciana Tuazon. He is survived by his wife Gwendolyn, his daughters Cheryl Ciucevich (Ed) and Kimberle Anderson, his sister Barbara Anderson Alderson, brothers-in-law Ricky and Phillip Payne, and several beloved nieces and nephews.
Visitation with the family will be held at Fox & Weeks on Hodgson Memorial on Friday, December 2, 2022 from 5:00 to 7:00 p.m.
A celebration of life will take place on Saturday, December 3, 2022 at 3:00 p.m. at Fox & Weeks, Hodgson Chapel, Pastor Eddie Deas will preside.
In lieu of flowers, the family requests that remembrances be sent to Bethel Baptist Church for their new David Anderson Memorial Fund to provide financial support for those in need. Bethel Baptist Church, 1306 Little Neck Road, Savannah, GA 31419.
GUEST BOOK

A candle has been lit!
May God give you strength during this time, Heaven now has another angel, David is up there with God worshiping and praising God.
- Jennie Jernigan & Randy Jernigan , POOLER, GA
Gwen, Cheryl, and Kimberly. I can remember the times when we worked together at Ronnie's and he would come up there and sat with us just to shoot the breeze. His laughter is something I have always remembered. Your family has always held a special place in my and Thomas' heart and if ever you need anything just remember we are only a phone call away. We will keep you in our prayers and thoughts. Love you all. Thomas & Dolores
- Thomas & Dolores Sanders, Bloomingdale , Ga
Gwen and girls I am so sorry to hear of David's passing.May god's assurance of his heavenly home bring you comfort and peace.Love you.
- Brenda Washington, Meldrim, Georgia
My Condolences to the family. Cheryl I know how much your dad loved you, Kimberley and your mom. The time I spent with your dad and your family was a special and memorable time with your dad sharing tidbits of wisdom. I appreciate him teaching me life lessons that are still part of my personality today.
- Wally Conley , Zama,Japan, Georgia
Gwen, Cheryl, Kimberle, and Ed, May your David's memory always be a blessing. He was a great and simple man who did great things, including creating and sustaining such a wonderful family as yours in Love. I wish I had gotten to know him better. Shannon and I so wish we could have been there in person with you all today but, thanks to the blessings of technology, we did get to be there and to acknowledge we were there as well in Spirit. "The Souls of the Just are in the Hand of God and no torment shall ever touch them". Know that he has not died but has simply changed form: he has become One with God. So looking forward to seeing you all soon at Christmas!:) All our Love to you!:) Be well!:)
- David and Shannon Ciucevich , Fairlawn , OH
Services under the direction of:
Fox & Weeks Funeral Directors, Hodgson Chapel
912-352-7200
Visitation

5:00 to 7:00 p.m. on Fri, December 02, 2022

Fox & Weeks Funeral Directors, Hodgson Chapel
7200 Hodgson Memorial Drive (map)


Savannah GA 31406

912-352-7200
Celebration of Life

3:00 p.m. on Sat, December 03, 2022

Fox & Weeks Funeral Directors, Hodgson Chapel
7200 Hodgson Memorial Drive (map)


Savannah GA 31406

912-352-7200