Celebrating the life of
Elizabeth McCafferty Oxnard
July 17, 1951 - November 27, 2022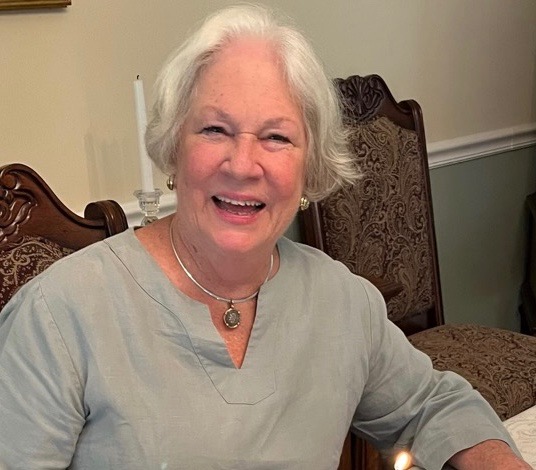 Elizabeth McCafferty Oxnard, 71, died peacefully in the morning hours on Sunday, November 27, 2022 surrounded by her loving family.
Elizabeth was born in Mobile, AL to the late Dr. and Mrs. Emit Luther McCafferty, Jr. She attended Stratford College in Danville, VA before earning a Bachelor of Arts in English from the University of Alabama.
Elizabeth began her career at Colonial Sugar in Mobile. She was recruited by Farr Man, a sugar trading company in New York where she was promoted to sugar trader. While in New York, Elizabeth met and married, the late Ben Oxnard. In 1983, she and Ben moved to Savannah where they made their home. Elizabeth served as a trust officer at Savannah Bank and Trust for more than 14 years. She and Ben enjoyed spending the weekends at their river house in McIntosh County. After Ben's death, Elizabeth eventually moved and made the river house her home.
Elizabeth made a lasting contribution in the Arts, Health, Preservation, and Education in the Savannah community. She was a member of the Junior League of Savannah. Elizabeth served on the boards of the following organizations: Historic Savannah Foundation, Lucas Theatre of the Arts, Savannah Country Day School, Savannah Symphony Organization, and Savannah Symphony Women's Guild. Elizabeth devoted her time to Hospice Savannah for many years, including serving as President of the Foundation Board and co-chair of the Grief and Loss Center Fundraiser. Elizabeth also served on the board and was a founding member of the American Traditions Vocal Competition.
Elizabeth served in many capacities as a member of the National Society of the Colonial Dames of America. She was very proud to serve as the State of Georgia's President from 1999 until 2003.
In addition to her parents and her husband, Elizabeth was predeceased by her grandson, Robert Oxnard.
She leaves behind to cherish her memory, stepsons, Benjamin A. Oxnard, III (Maria) of Savannah, Harry L. Oxnard (Marie) of Nashville, and Peter M. Oxnard (Tracy) of Boulder, CO; sister, Corinna Wilson (Barry) and her two children, Jonathan and Corinna; brother, Emit Luther McCafferty, III (Betsy) and their two children, Evelyn and Caroline; step-grandchildren, Benjamin and Whitney Oxnard, Brendan and Jessica Oxnard, Colin and Ginger Oxnard, Harry and Rose Oxnard, Riley Oxnard, and Corbin Oxnard; and her beloved best friends, Rescue and Shadow.
The Oxnard family are forever grateful to Elizabeth's Pine Harbor Community, especially Joyce Ann and Hunter Leaf, and Barbara and Kelly Hawthorne for the love and care given to Elizabeth the past few months.
Visitation will be held from 5:00 p.m. until 6:00 p.m. on Thursday, December 1, 2022, with a Rosary service beginning at 6:00 p.m. at Fox & Weeks Funeral Directors, Hodgson Chapel. A Mass of Christian burial will be celebrated at 10:30 a.m. on Friday, December 2, 2022 at Cathedral Basilica of St. John the Baptist with Rev. Gerard Schreck celebrating. Burial will follow in Greenwich Cemetery.
In lieu of flowers, the family suggests donations in Elizabeth's memory be made to The American Traditions Vocal Competition, P.O. Box 15972, Savannah, GA 31416.
GUEST BOOK
Dear Oxnard family, I am so sorry to hear the news of Elizabeth's passing. I was honored, while serving as ATC Board Chair, to spend time with Elizabeth at her beautiful home and at several ATC events. As a strong and passionate woman, she was an inspiration to me. I loved and admired her. She will be missed greatly and remembered fondly.
- Kellee Love Haselton, Winter Park, FL
Saddened to hear the news. I was hoping to visit Elizabeth last month when I was in Savannah. I will always be grateful for her warmth and hospitality. I will cherish the "Oxnard Gold Medal" from 2013. Her support changed my life and career.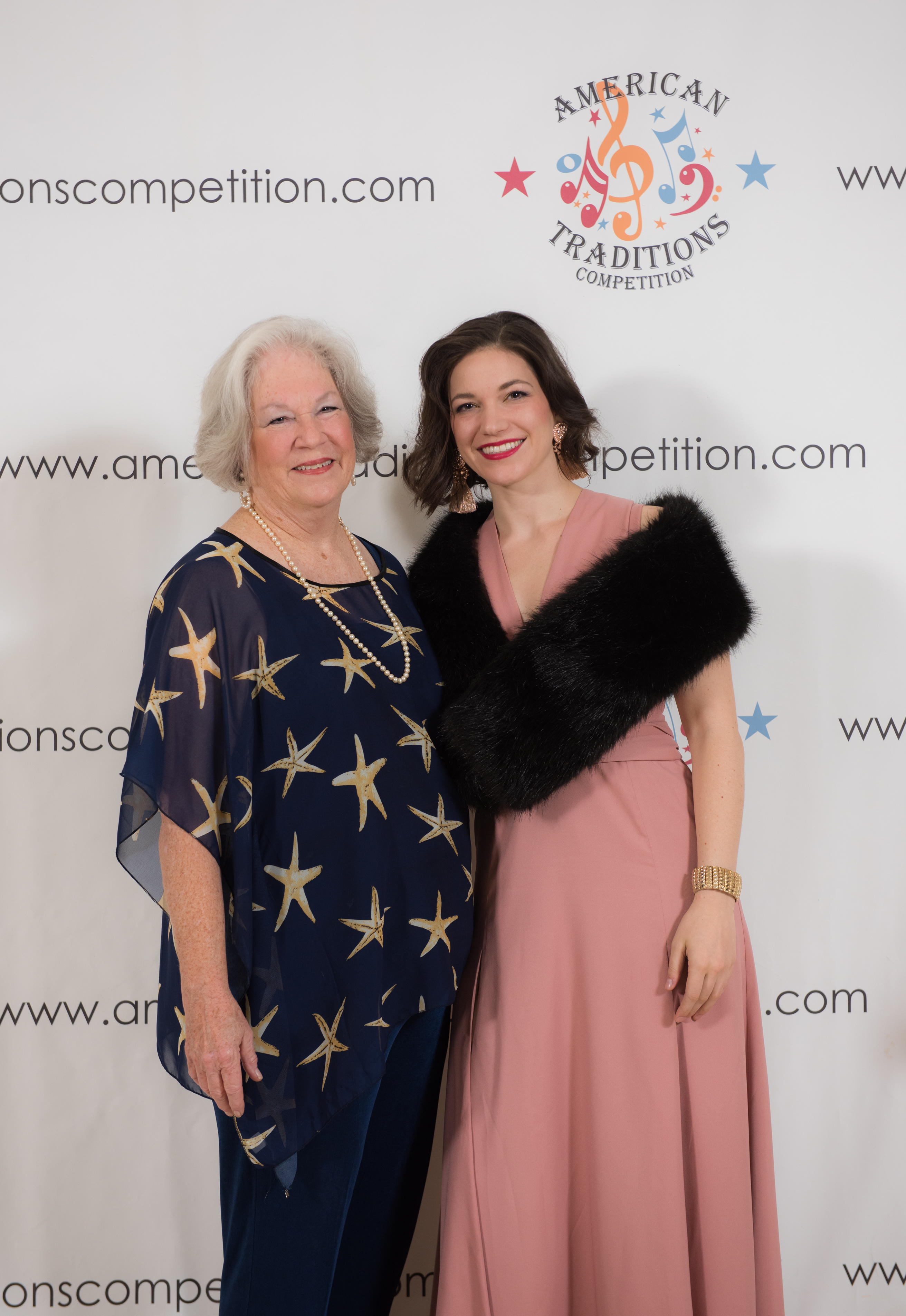 - Kimberly Hawkey, Nyack, NY
Blessings,prayers and condolences
- Joseph J Steffen, Savannah, GA
Elizabeth brought proper Southern love to my family in Colorado. We will remember her for her charm, love of golf, opera and meringue! She will be missed for her kind heart to my Sister and her Granddaughters. I know her as the loving Mother to the Oxnard family. Thank you Elizabeth and I am sorry for this loss to the extended family and friends.
- Philip and Brenda Tyler Bell, Ranchos DeTaos , NM
Elizabeth was simply a force of nature. Elizabeth's vision, drive, passion, and generosity, was the driving force behind so much of the culture that makes Savannah special. While her passing is an incalculable loss for Savannah, this is not the end of an era. As long as there is performance of any kind in Savannah, her legacy will be alive and well. Love and condolences to her wonderful family.
- Philip Greenberg, Mableton , Georgia.
Please accept our family's deepest and heartfelt sympathies. You will be immensely missed Elizabeth. Your laudable strength, charm and wit was admired by all. Godspeed Elizabeth Oxnard.
- Mr. and Mrs. Samuel Lawless, Savannah, GA
I am so sorry to hear of the loss of Liz. We were classmates at J.T.Wright and she was truly a wonderful person. I send prayers and sincere sympathy to her family.
- Glenda Atkinson Coker, Mobile, AL

A candle has been lit!
Sharing the sentiments already lovingly sent; amazing tributes to an amazing woman! God bless you and yours.
- Denise Gauntt Hawke, Dothan, AL
So, so sorry to hear the news of Elizabeth's passing. My deepest condolences to the Oxnard family. My memory of her will be her easy smile, sparkling eyes and warmth she extended to me. We are blessed to have known her.
- Brenda Rucker, Savannah, GA
We remember Elizabeth as a Happy & Cheerful person during our years with The Savannah Bank, and Ben & I were very old senior students @ Armstrong many years ago ! Great Memories Dan & Jane Pruitt
- Dan & Jane Pruitt, Savannah, Ga.
Dear Family, We are so saddened to hear of Elizabeth's death. Please know that our prayers are with you.
- Jane and Sprague Exley , SAVANNAH, GA
Elizabeth and I became friends as board members of the ATC. Her dedication to the organization amounted to about 24 hours a day. Her ideas were boundless, and her love of the ATC, inspiring. Her wit and graciousness made being with her a special event, and I will never forget the wonderful times that we had, together. Her passing with leave a void in the hearts of all who knew and loved her.
- Marilyn Sheridan, Savannah, Georgia
Patricia and I were immensely fond of Elizabeth. She was a dog person and supporter of the arts like we are, and we laughed a lot when we were together. I met her when I was a judge the first time at ATC. She came into the judges' room, casually stylish, and tabulated the votes we had taken on her laptop. I was on the board when she was there and when she spoke everybody listened. She knew her music and loved the classics. Best of all, we were friends. It was always a joy to see Elizabeth. We are grateful to have known her. Respectfully, Jim Wann
- Patricia and Jim Wann, Tybee Island, GA
Ben and Maria, my thoughts are with you and your family. Sincerest condolences.
- Anne Hales Scheer, Savannah, GA
I am sorry for your loss. Elizabeth was always so nice to me when I was with the Savannah Music Festival and I enjoyed her company.
- Jane Levy, Savannah, GA
Services under the direction of:
Fox & Weeks Funeral Directors, Hodgson Chapel
912-352-7200