We have been made aware that families being served by Fox & Weeks are being contacted by individuals requesting payment over the phone. Fox & Weeks will not contact a family requesting payment over the phone. Please contact the Savannah Police Department immediately if you are contacted and asked to make payment over the phone. Please contact Fox & Weeks if you have any questions.
Celebrating the life of
Susan Ramsey Bragg
Passed away on November 21, 2022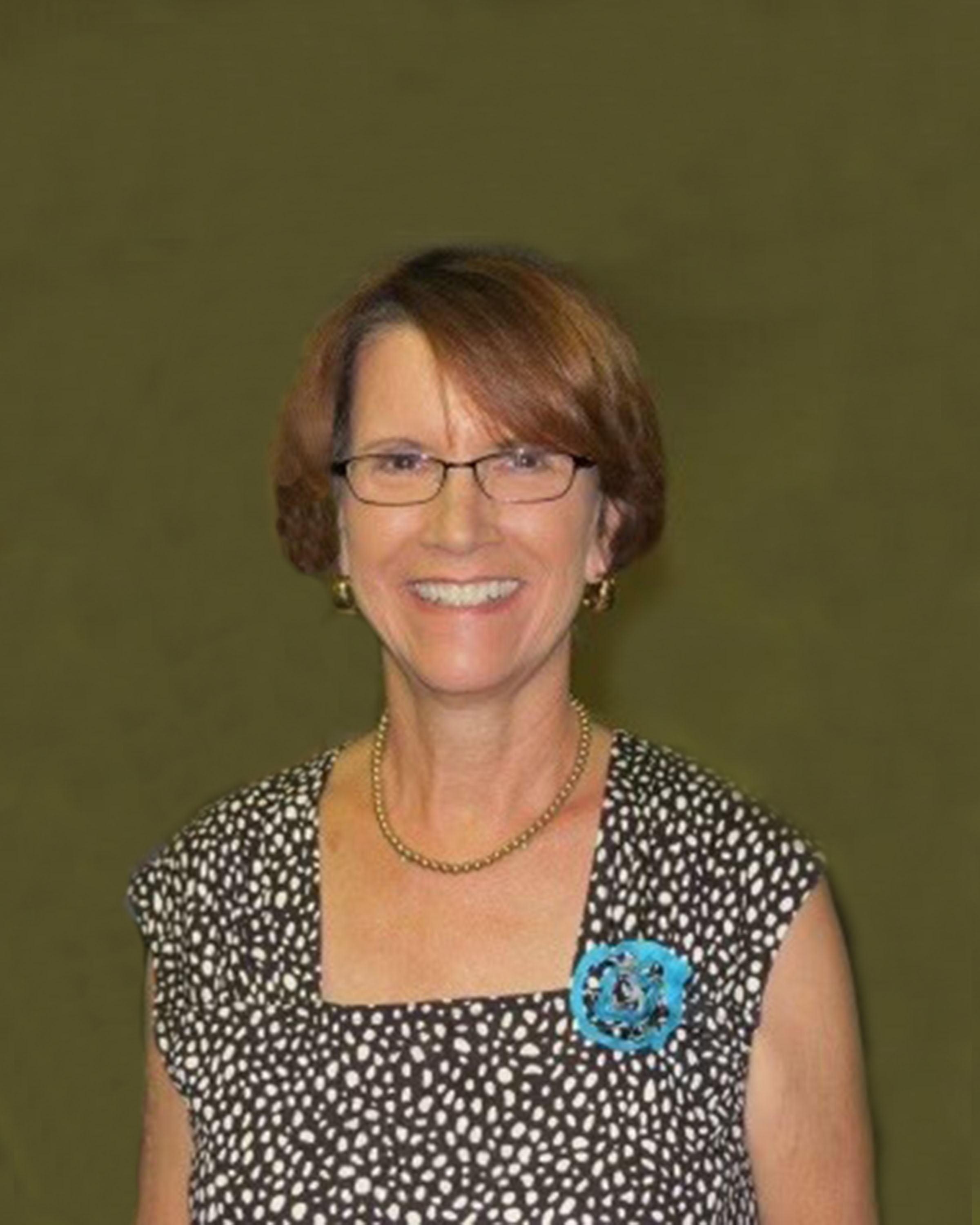 Susan Ramsey Bragg, 73, passed away Monday, November 21, 2022 at her home in Savannah surrounded by her family. She was born May 14, 1949, in Savannah to the late Madison and Jeanette Ramsey. Susan graduated in 1967 from H.V. Jenkins High School, and from Tift College in 1971 with a bachelor's degree in Social Services. She retired after a 30-year career as Program Director for the Georgia Department of Human Resources. Susan was a member of Bull Street Baptist Church for over 25 years, and a member of First Baptist Church of the Islands for 2 years. During her many years at Bull Street Baptist, she served as Director of W.M.U. (Women's Missionary Union) and Chairperson of the Administration Committee. Susan also served as W.M.U. Director for the Savannah Baptist Association and was a board member for W.M.U of the State of Georgia. After retirement, she volunteered at the Savannah Baptist Center, where she served as the Interim Director, and Chairman of the Board. Susan had a passion for serving others for missions, and most of all telling people about her faith in Jesus Christ.
In addition to her parents, she was preceded in death by her husband, Ronald G. Bragg.
Surviving are her son and daughter-in-law, Russell (Rusty) and Ranee' Bragg, three grandchildren, Ashlyn Bragg, Riley Bragg, and Delaney Coursey (Joshua). Also surviving are her brother, Rev. James Ramsey (Nan), sisters, Barbara Abernathy, and Judy Pettigrew, and several nieces and nephews.
The family would like to thank Hospice Savannah for partnering with them to take such great care of Susan, and Sue Rose, for being a special friend, allowing her to continue living life as best as possible after her diagnosis of Alzheimer's.
Visitation will be 10:00 to 11:00 a.m., Monday, November 28, 2022, at Bull Street Baptist Church.
Funeral Service will be 11:00 a.m., Monday, November 28, 2022, at Bull Street Baptist Church, with The Rev. Calvin Fowler, and The Rev. Brooks Cail officiating.
In lieu of flowers, remembrances may be made to The Savannah Baptist Center, 704 Wheaton Street, Savannah, GA 31401. Savbaptistcenter.org
GUEST BOOK
Rusty and family, It has been so good to see your mom in church with you at FBCI. Her constant outgoing smile and friendship took me back to the Bull Street Sundays and precious memories there. May God grant you peace and joy in remembrance. "When we all get to heaven What a day of rejoicing that will be When we all see Jesus We'll sing and shout for victory!"
- Eaton, Tybee Island, GA
Dear Rusty and Ranee, Jimmy, Nan, Barbara and Judy, Sarah Jane, Bob, Brad, and I are thinking of all of our cousins. Love, Jan.
- Jan Ramsay, Orlando, Florida - FL

A candle has been lit!
We are so sorry to hear of sweet Susan's passing. Please know that you and your family are in our thoughts and prayers
- Rhonda Buie and Island Eye Care, Savannah, Georgia
Rusty and Ranee, so many memories have been built with your parents and you. We met in Charlotte, NC. In 1973. They had the apartment above ours. Every afternoon after work our dogs (Beauregard, Amos and George) needed walking and the pet parents visited in the parking lot,. This was all before children. Children did arrive and our lives began to take a different turn. The Bragg's moved back to Savannah, Armstrongs made several work related moves before settling in Athens and we eventually returned to be near family in our home state of Florida. Over the years we stayed in touch, vacationed together at your beach house and celebrated the accomplishments and milestones of our children. We enjoyed several lovely visits with your mom the past few years when we stopped or were passing through Savannah. I admired your mom so much. She was so kind, had such unique common sense wisdom and the desire to help others. She loved you and Renee so much . Ashlyn, Delaney and Riley gave her such joy. Her faith in our Lord Christ strengthened her in her many health battles. We will miss her terribly. Love you, Lamar and Darlene
- Lamar and Darlene Powers, Ocoee, Fl
Susan and I met over 50 years ago when we were both engaged to be married. We became fast friends with our years of motherhood, celebrations, trips, Georgia games, our children's weddings, our husbands' passings, and years of just girl time. I cherish these many years together and I will always embrace these memories and remember Susan with love and appreciation as my dearest friend.
- Sandrae McCorkle, Savannah, Georgia

A candle has been lit!
I am sorry for your loss. Susan touched lots and lots of lives. She was a 'trooper'. She had great conversational skills and was truly responsive to others. Her smile and sense of humor will always be remembered. And, she was a tough person. No one could have done the work she did without mental and physical toughness. She held people accountable for their actions. She is and will be missed. I am so lucky to have known her. Compassion and mercy in these moments of loss beyond words. She was a 'Marine' in God's army. And she continues as an inspiration for those of us living and is part of our journey with others.
- David Bates, Orangeburg , South Carolina
Rusty and family was so sorry to hear about Susan. I always enjoyed talking to her at The Baptist Center. She was so proud of her family. Always had pictures to show of her grandchildren. She was a really remarkable lady. Much like her Mother.
- Anne Smith, savannah, GA
My thoughts and prayers are with you as you say goodbye to her earthly form and celebrate her Heavenly homegoing. I know that she lives in each of you and your hearts. Susan was such a beautiful, Godly women of faith. I admire her and enjoyed working with her at Chatham County DFCS. I will always be thankful for her encouragement and the lessons that she taught me.
- Connie Holland Cochran, Douglasville, GA
Rusty and Ranee, Delaney, Ashlyn, Riley, Judy, Barbara, Jimmy and Nan and family: so sorry to hear about Susan. She was so proud of you and loved you all very much. She was a special person and a good and loyal friend.
- Jennifer Cone, Grady County, Georgia
Dear Rusty. I just saw this on the Fox and Weeks site! I am so sorry to learn of you mom's passing! I did lots of drapery and blind work for your mom and dad throughout the years. I even stored all of the window treatments in the basement of my old downtown store(Bargain Spot) when you and your folks were forced to vacate your lovely home due to leaking methane gas! I really enjoyed knowing both your mom an dad but most of all your mom. She was such a kind and generous soul, very caring and giving. She will be truly missed. Sincerely, David Oppenheim
- David Zerman Oppenheim, Savannah, GA
Services under the direction of:
Fox & Weeks Funeral Directors, Hodgson Chapel
912-352-7200
Visitation

10-11 am on Mon, November 28, 2022

Bull Street Baptist Church
1400 Bull Street (map)


SAVANNAH GA 31401
Funeral Service

11:00 a.m. on Mon, November 28, 2022

Bull Street Baptist Church
1400 Bull Street (map)


SAVANNAH GA 31401