Celebrating the life of
Julianne T. Woo
Passed away on November 18, 2022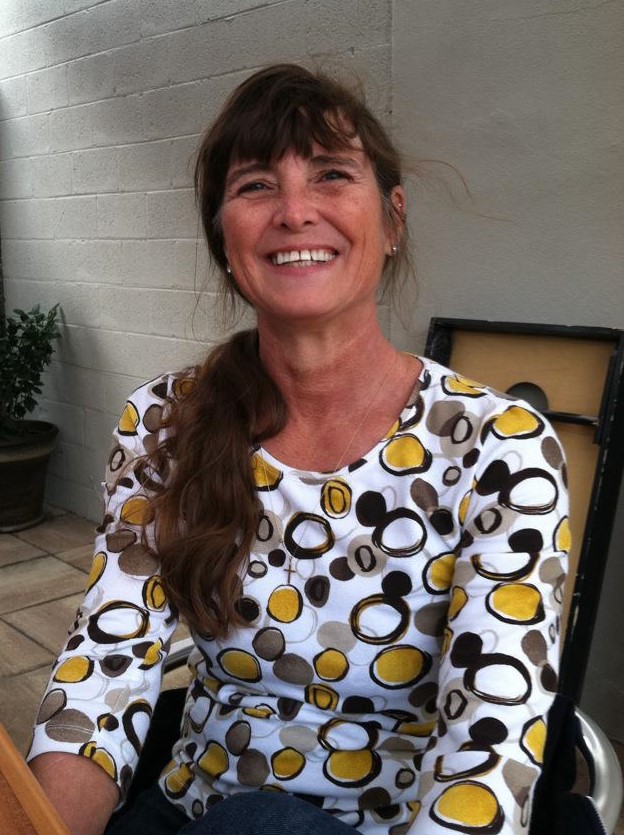 Julianne Tamosaitis Woo, 63, passed away Friday, November 18, 2022 at Memorial Health. Julie was born July 22, 1959 in Toledo, Ohio to the late Algirdas and Ruth Jacobs Tamosaitis. She was preceded in death by her brother, Danny Tamosaitis. Surviving Julie are her daughter, Devin Woo of Savannah, GA, son, Richard "Mac" Woo of Buford, GA, sisters, Terri Kennedy, and Rachel Malone, her companion, Daylon Barnard, and her dog, Rosie.
Throughout her life, she was a fun-loving woman who loved traveling and being outdoors. Growing up in a military family, Julie quickly learned to make friends in new places. She loved people, and loved hearing their stories. But more than anything else, Julie loved her children and was so proud of them. Her smile was contagious and would light up the room. She had a special place in her heart for kids, animals, or anyone else that needed a mother's love.
Julie had truly met the love of her life in Daylon, and you could always catch them riding around on the buggy for their Sunday drives to Tybee Island for ice cream and back downtown to River Street to watch the cargo ships pass through the harbor. Julie was loved by anyone he introduced her to and their love for each other was obvious. She will be missed by many in the Guyton/Effingham community.
Relying on each other growing up, Julie kept a very close relationship with her two sisters who meant the world to her. They were often kayaking, walking the dogs around town, or taking random trips just to see something new. Sometimes talking and laughing for hours on the phone just to keep in touch, she will be forever remembered.
She has touched so many lives with her kindness and love and spoke fondly of so many past coworkers from the many different jobs that she loved. To celebrate her life A visitation will be held at Fox & Weeks Funeral Home on Hodgson Memorial, on Monday, November 21, 2022 from 4-7pm.
GUEST BOOK
Julie will be truly missed. She was a blessing from God. Glad I had the pleasure to get to know her.
- Tony, Guyton, Ga
I worked many years with Julie at Memorial Day School. She was the most fun-loving person I had met. She always had that smile on her face and kept her spirits high. Prayers to Mac and Devin. Your mom was well-loved in this community
- MARK SUSSMAN, SAVANNAH, GA
Julie was a great friend and mother. Devin and Mac I am so sorry for your loss. Your mom will be missed so much. She is watching over you both always. Love you both. All my prayers and love to you both.
- Tina Wells, Bluffton, SC

A candle has been lit!
Julie was the most loved person I know. She could make the sun shine. You made my brother complete. Thank You! Will truly be missed. Love You Girl!
- Cannon Family, Davis, Okla
Julie and her brother and sisters grew up together with me and my brother Tony. Many times our dads were stationed in close proximity to each other! Julie was so special to me and we all felt a sisterly love for her more than cousins! It is so comforting to hear all the good things people say about her! Mac and Devon I know how hard it is to loose your momma so young but when you have time to reflect you will realize she gave you all the tools you will need to continue on! My prayer for you all is peace!
- Kelly Voigt Umphlett, Kill Devil Hills , NC
Devon, I am so very sorry for your loss. Prayers for you and your family.
- BettyAnn Di Silvestro , Savannah , GA

A candle has been lit!
Daylon I am so very sorry. I know how happy you have been since finding this angel. My prayers are with you and both of your families! Remember death is not the end and you will see her again. Love and prayers Crystal Barnard
- Crystal Barnard, Rincon , Ga
I am so very sorry to hear of Julie's passing. She always met you with a smile, and she was always so caring and thoughtful to myself, and everyone she met. She is missed, now and forever.
- Patrick Malone, Arvada, CO

A candle has been lit!
We are all so very sorry for your loss.
- The Malone, Grosse, Brinson & Heaton Family, Tybee Island, Savannah, Effingham, Georgia
Family and friends you guys have my biggest condolences Julie was a very kind sweet person with her and our friends we shared a lot of laughter in the '80s may she rest in peace until we meet again fly high sweet lady
- Stevie Joynes , Tybee Island , Georgia
Julie will be missed. A true friend and a pleasure to be around. RIP Julie.
- Paul C Lupica , Rincon , Georgia
My heart is broken. My cousins found me after so many years, and so many of us gone. And to lose any one of you is a knife in my heart. You were blessed to know and love Julie. I was blessed to have found her again. We will all, all of us meet again. Of that, I am positive. Love never dies.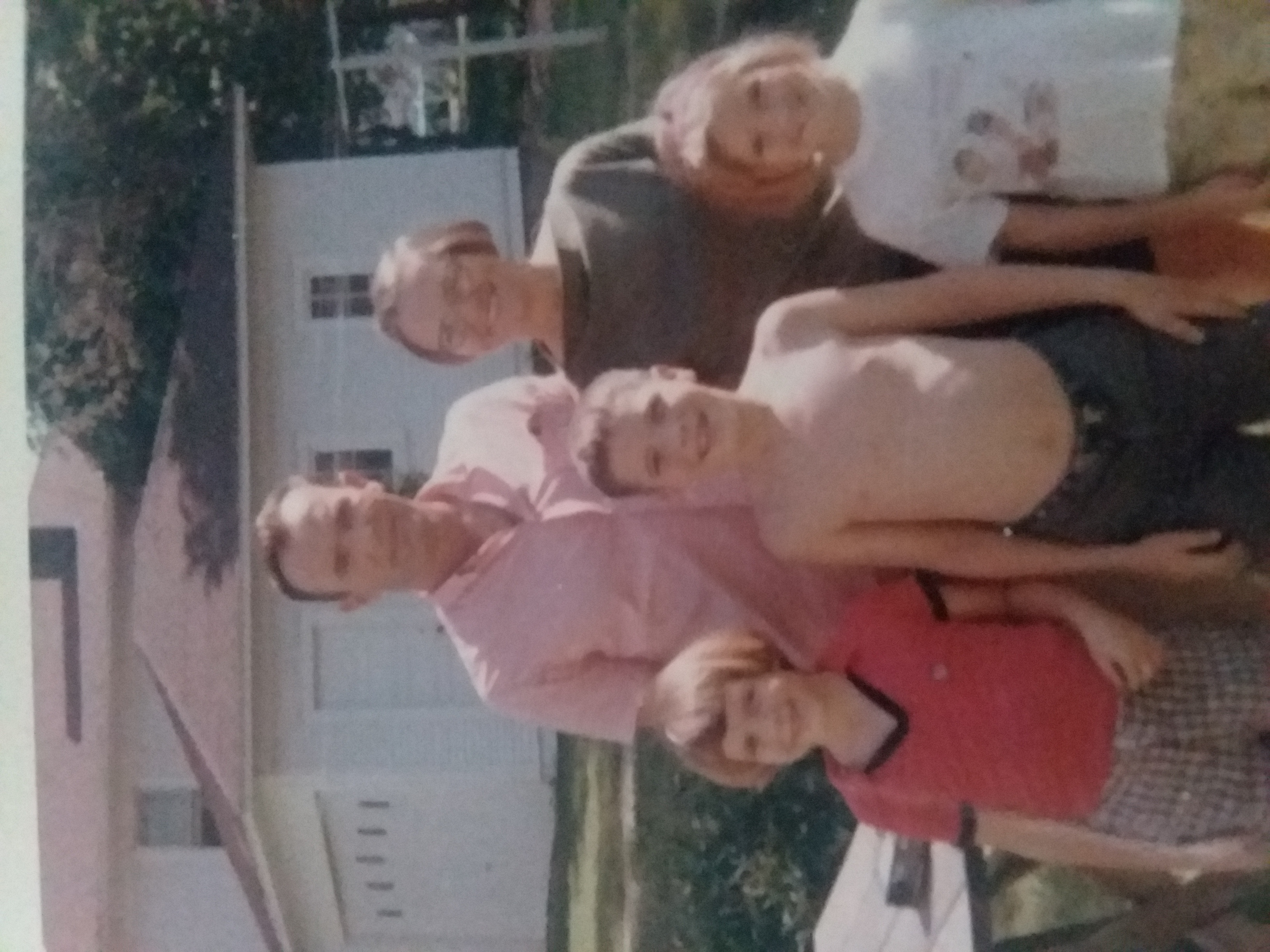 - Marcy Tamosaitis Schnell, Rock Island, IL
Met Julie 40 years ago on Tybee Island . She always had a smile on her face and was having fun laughing. She married my best friend and I would see them time to time. The last time I saw Julie she was in a buggy in the lighted Christmas Parade on river street, she yelled out my name and smiled and waved. Rest in peace Julie. We will miss you
- Chris Nettles , Savannah , Georgia
Rachel and Family My Deepest sympathy to you and your family. I know you will miss Julie. Prayers for peace and understanding as you face the days and weeks ahead.
- Brenda Saxon, Guyton, Ga
Julie's smile and fun loving personality was infectious and delightful. Nothing made her happier than talking about her children and what's next!
- Woods, Savannah, Ga
Mac, Devin and Daylon, We are both at a lost of words at the passing of Julie. We are thinking of you and if there is anything we can do please let us know. John and Pam Gross
- John and Pam Gross, Bloomingdale, GA
I'm so sorry for your loss. Julie is one of the sweetest and kindest people I've ever met. I was so happy to get to know her even more once she joined our buggy family after I was able to set her and Daylon up. They hit it off immediately. I'll always remember Julie thanking me for bringing Daylon into her life. She loves him so much and you could see it whenever they were together. Julie is going to be truly missed. R.I.P Beautiful Julie
- Melanie Thompson , Ellabell , Georgia
We are truly sorry for the loss of your sister, Julie. As I scrolled thru the pictures, I saw what an beautiful smile she had. She loved being outdoors it seems. May God bless you all and heal your hearts. I am glad she is out of pain! May she enjoy her new life with jesus.
- Beasley , Rincon , GA
We are so sorry for your loss. Julie was a kind hearted good person and well liked by many. She will be sadly missed
- Jim and Cindy Presnell, Guyton, Ga
Daylon We are sorry to hear about jullie if you need anything please do not hesitate to ask we are here for you anytime like they say what are friends for like we we are here for you anytime
- Melissa and Waring ( kniphfer ), Eden , Georgia
I am truly sorry to hear of Julie's passing . My condolences to the family
- Lyndia Sheryl Carpenter, Savannah, GA
Services under the direction of:
Fox & Weeks Funeral Directors, Hodgson Chapel
912-352-7200
Visitation

4:00 p.m. until 7:00 p.m. on Mon, November 21, 2022

Fox & Weeks Funeral Directors, Hodgson Chapel
7200 Hodgson Memorial Drive (map)


Savannah GA 31406

912-352-7200