Celebrating the life of
Sharon (Sherrie) Davis Tumlin
May 07, 1944 - November 16, 2022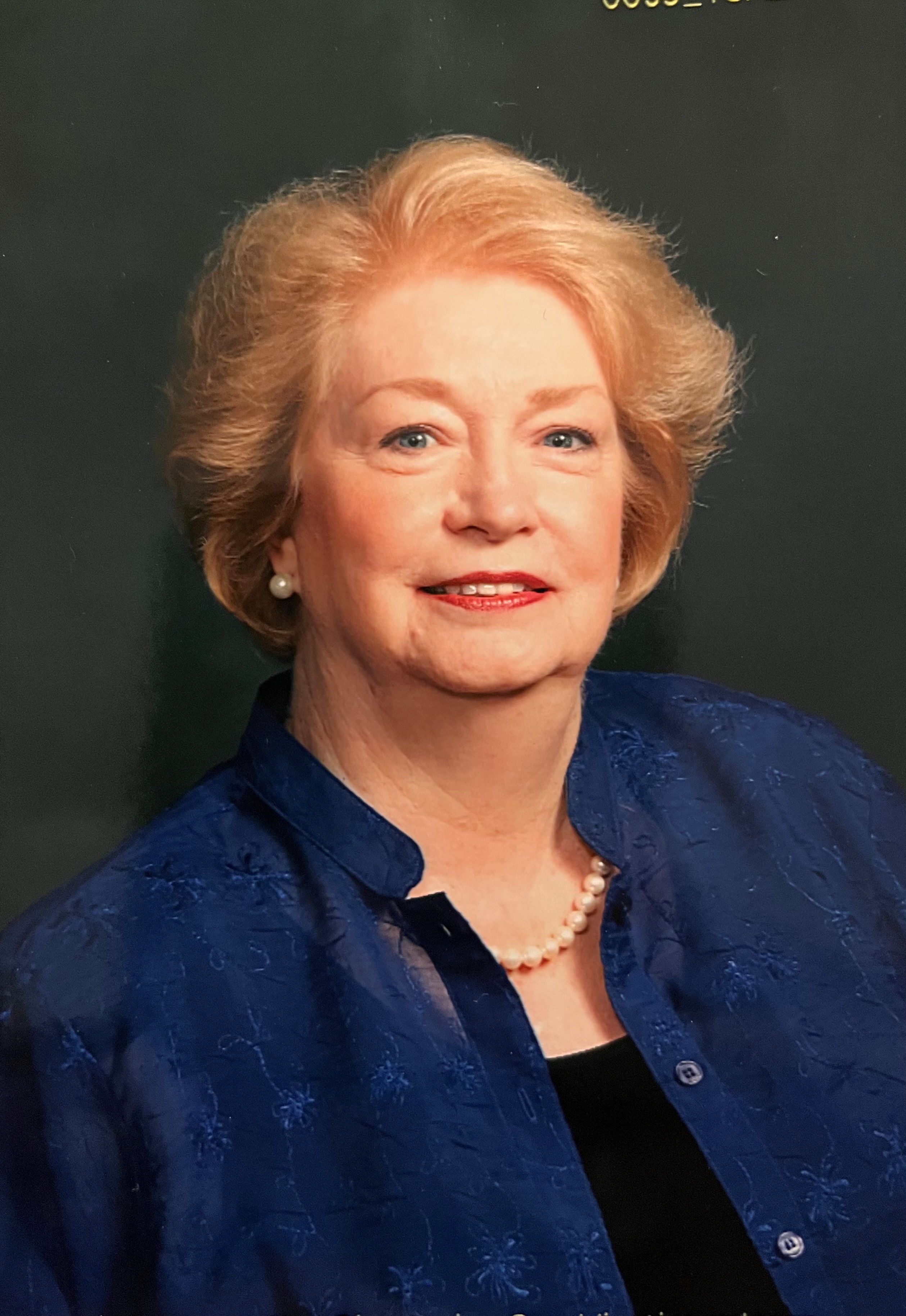 Sharon (Sherrie) Davis Tumlin, 78, died Wednesday morning, November 16, 2022 at St. Joseph's Hospital with her loving family by her side.
Sharon was born in Savannah, GA on May 7, 1944 to the late Charles and Geraldine Davis. She was a graduate of the University of Georgia where she earned a bachelor's degree in English. Sharon later earned her master's degree in education from Georgia Southern University. She was a member of Zeta Tau Alpa Sorority, Phi Beta Kappa, and Phi Kappa Phi. She was an English teacher and media specialist, working in San Antonio, TX, Fairbanks, AK, and Savannah, GA. Sherrie and Bill met in high school in Savannah, GA. After they were married, they lived in San Antonio, TX and Fairbanks, AK and eventually moved back home to Savannah.
Sharon was an active member of St. Francis of the Islands Episcopal Church and a former member of St. Michael's and St. Thomas Episcopal churches. She was a frequent volunteer for the Altar Guild, Meals on Wheels, Daughters of the King, Pastoral Care Committee, and her church office. She was a member of The Garden Club of Savannah, serving as vice-president and working on the North of Gaston Street (NOGS) Tour of Gardens. She was also a previous chair of "Friends of the Garden" for the Savannah Area Council of Garden Clubs, a former member of Huntington Women's Club and served on the board of St. Mary's Home.
In addition to her parents, Sharon was preceded in death by her son-in-law, Will Ronning. Sharon is survived by her loving husband of 56 years, William "Bill" Tumlin; son, Charles Tumlin (Casey) of Beaufort, SC; daughter, Beth Ronning (Will) of Savannah; five beloved grandchildren, Jennings, William, and Claire Tumlin, and Julia and Max Ronning; brother, Chuck (Fawnie) Davis; brother-in-law, Knox Tumlin; niece, Christen Mutz; nephew, Tripp Davis; cousin and best friend, Suzanne Burch (Steve); and many other special friends and family members that will miss her dearly.
The family will receive friends from 4:00 p.m. until 6:00 p.m. on Sunday, November 20, 2022 at Fox & Weeks Funeral Directors, Islands Chapel.
Graveside service will be held at 12:30 p.m. on Monday, November 21, 2022 in Greenwich Cemetery.
In lieu of flowers, the family suggests a donation be made in Sharon's memory to St. Francis of the Islands Episcopal Church, Savannah, GA or the #55 Fund at Savannah Christian Preparatory School.
GUEST BOOK
Jane contacted me tonight to tell me of Sherrie's passing. Chuck/Fawnie: I am so sorry to hear the news and will be keeping your entire family in my prayers. She will always be remembered as part of our 51st Street Gang!! Sending you love and peace during this difficult time.....Carla
- Carla OMillian Martin, Woodstock, GA
My earliest childhood memories are of Sherrie babysitting at our house. She sure had her hands full! Hopefully, I have added a photo taken at our "51st Street Gang" reunion which Sherrie attended with us at Jerry Jarriel's home. We all had a wonderful time reminiscing about the good old days....we truly had THE best neighborhood. I can honestly say, everytime I saw Sherrie she was smiling....you will never find a kinder woman. Bill, Chuck, Fawnie, Charles, Beth and all of Sherrie's family....my deepest sympathy and condolences. May the many, many memories you have be a source of peace and comfort. Eternal rest grant unto her, O Lord, and let perpetual light shine upon her. May she rest in peace. Amen. With love...Jane
- Jane Patricia Harte , Savannah , Ga.
So sorry for your loss Bill! Traci contacted me tonight of Sherris passing. I can remember how she welcomed me to the DC Sugar family with warmth and big smiles!! Sharon and I are lifting you and your family up in our prayers.
- Marvin & Sharon Crout, McCormick, SC
O she was a wonderful person. I worked with her at Calvary. I have often thought of her kindness and warm smile. And o how she loved her students. May God fill you with peace and warm memories. I am so sorry for your loss.
- June Maddox , Tybee Island , Ga
Bill and family, I am so sorry for your loss. Sherrie had been a friend since 1958 at Savannah High....what a fine person! Sorry I cannot attend her service, but I'll be thinking of you all.
- Charles Goldsmith, Sandy Springs, GA
I am so sorry for the loss of my good friend Sherrie! She was a good friend and I know her family and friends will miss her.
- Hylos Barrett Jr, Acworth , Georgia
Bill, John and I are so sad to see that Sherry has passed away. Our thoughts and prayers are with you and your family at this difficult time.
- Gay and John Oldfield , Savannah, GA
Bill and family, I am so sorry for your loss. Sherrie was a dear and beloved friend of mine for years. Such a kind, sweet, Christian lady. I will miss her so much.
- Gerri Adams, Savannah, GA
Our thoughts and prayers are with the entire family at this difficult time.
- Cousin Kim and Steve Byrd, Savannah , Georgia

A candle has been lit!
My heart breaks for you Bill. Sending prayers for you and your family as you grieve Sherrie. I will miss her and her beautiful soul. God be with you.
- Linda Gernay, Savannah, GA
Bill & Family May our good Lord grant you peace and courage.
- sandi and Alan Beals, Savannah, GA
We are so saddened to hear of Sharon's passing. She was always a bright light coming in our office. Always smiling and always so sweet. She will be missed. Please know that your family is in our thoughts and prayers.
- Rhonda Buie and Island Eye Care, Savannah, Georgia
Services under the direction of:
Fox & Weeks Funeral Directors, Hodgson Chapel
912-352-7200
Visitation

4:00 PM - 6:00 PM on Sun, November 20, 2022

Fox & Weeks Funeral Directors, Islands Chapel
4605 Hwy 80 East (map)


Savannah GA 31410

912-898-0900
Graveside Service

12:30 PM on Mon, November 21, 2022

Greenwich Cemetery
330 Greenwich Road (map)


Savannah GA 31404

912-651-6843