We have been made aware that families being served by Fox & Weeks are being contacted by individuals requesting payment over the phone. Fox & Weeks will not contact a family requesting payment over the phone. Please contact the Savannah Police Department immediately if you are contacted and asked to make payment over the phone. Please contact Fox & Weeks if you have any questions.
Celebrating the life of
Ann Langille Farr
Passed away on November 11, 2022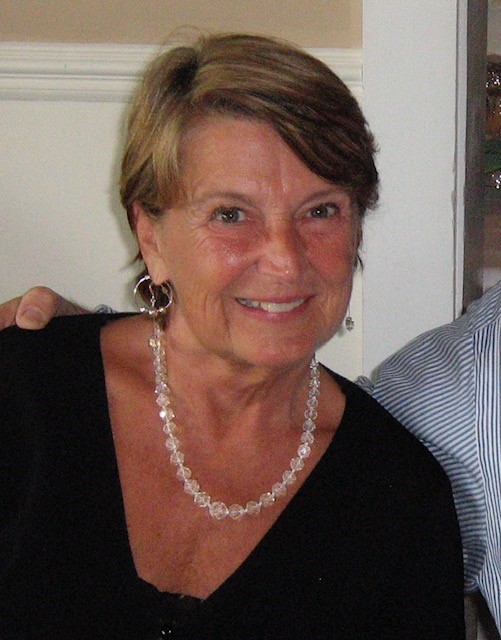 Ann Langille Kasserman Farr was many things to many people.
She was the best friend and beloved wife of Bob Farr. Together they created a love and happiness that made their lives magical. Beautifully, their relationship didn't overshadow Ann's other roles, it enhanced them.
Ann was a wonderful mother to Shawn (Dawn) Kasserman, Amy (Brian) O'Connell and her precious Kerry Kasserman. Ann formed a special love with her "Farr kids" Brian Farr, Kathy (Andy) Johnson who added so much to her life with their devotion and support. Ann mothered her children and many other young people with a warm accepting heart and positive encouragement when they needed it most. Ann was a fantastic grandmother to Katherine, Alice, Jack, Lucie, Reilly, Emma and Sally. She adored being "Grandma Ann"/"Aunt Ann". In these roles, Ann loved the children in her life by simultaneously spoiling them rotten and beating them mercilessly at SkipBo or Rummikub.
Ann's brother Bruce and sister-in-law Valorie stood with Ann through life's ups and downs with a loyalty few will ever be blessed to have, and Ann loved them with all her heart for that and more. Ann's sister Kay Swartzlander brought much joy to Ann through song, smiles, affection, and a friendship that only a very special little sister could provide.
If Ann called you a friend, you had won life's lottery. Ann's loyalty, ability to forgive, compassion, laughter, encouragement, and her love changed the life of too many to list. But Ann would want Jenny and Jim Gillespie as well Shirley and Phil Nack to get a shout out here. The truth is that if you were a friend of Ann's, you knew it and there is a smile on your face as you read this.
Ann was a feminist on the front lines fighting against prejudice and inequality. She coined the phrase "yeah for women" and shouted it loudly celebrating and encouraging women toward their place as the better gender.
At the age of 34, and as a single parent of 3 young kids, Ann suffered a aneurysm/stroke. She was left unable to talk, walk, recognize anyone, and in horrible pain. Ann's recovery was a life long battle, but somewhere along the line she earned self-created title of "Stroke Survivor".
Ann didn't only survive post stroke, she thrived. Ann joyfully celebrated her struggles as well as her successes. When her speech fell short of perfection, Ann would have the whole room laughing with her at "Ann-eurysm's" like "snicker snacking" instead of skinny dipping or "alligators" instead of elevators. This space is not suitable for the "Ann-eurysm's" she used to describe the restaurant Fuddruckers.
As a stroke survivor, Ann added an important new role as a fighter for other stroke victims. She started the Savannah Stroke Survivor Support Group. Over the last 40 years of her life Ann coached hundreds of stroke victims, helping them join her elite club of "stroke survivors." Ann received the American Heart Association's Stroke Victor Award in appreciation of her efforts to help hundreds of stroke victims to "never give up!". Ann also served on the Board of Directors for the Community Cardiovascular Councils and Living Independent (L.I.F.E.).
Ann was preceded in death by Bob's son Brian whom she cherished, her parents Ed and Fran Langille whom she deeply loved as well as her younger brother Paul whom she adored.
Ann was not afraid to let her personality shine, in fact she insisted on it. The blessing to "her people"- as she called us -is that Ann's light will continue to shine on through our hearts and minds to help us maintain that "Peaceful Easy Feeling" which she so loved.
GUEST BOOK
Ann was a vibrant lady, ready with a smile , a welcome, a laugh,…had the ability to make others feel relevant…., when her own challenges were significant. A great lady,…she lived a good lesson for us all
- Cathy Wright, Val Langille's sister/family, Somerset, Kentucky
So sad to hear that Ann has passed away... I enjoyed her so much the few times we were able to get together. My condolences to Amy and the entire family
- Donna Kelly-Grayer , Glen Ellyn, Illinois
Services under the direction of:
Fox & Weeks Funeral Directors, Hodgson Chapel
912-352-7200