Celebrating the life of
Ralph Rothwell Eddy
Passed away on November 07, 2022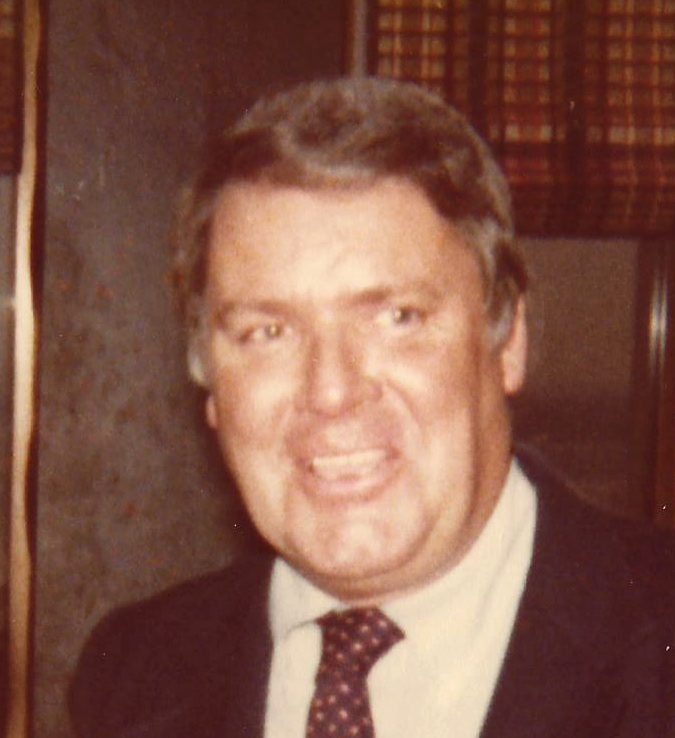 Ralph Rothwell Eddy, age 94 and ½ passed away at his home in Savannah surrounded by his family on Monday, Nov. 7. Ralph was born in Washburn, WI on April 15, 1928 to Ralph Bosley Eddy and his wife Lilly Rebecca Rothwell.
He is predeceased by his beloved wife Patricia Anne Cloutier Eddy and his two sisters, Janet Sybil Rosenthal, and Louanne Marjorie Eddy.
He is survived by his eldest daughter Claire McGuffey, son-in-law Don McGuffey and granddaughter Brooke McGuffey, JD and her husband Stephan Baldwin, all of Atlanta, GA, his son Dr. Ralph Rothwell Eddy Jr., daughter-in-law Jane Patterson Eddy, of Asheboro, NC, grandson Michael Eddy, PhD, Michael's wife Bianca Eddy, JD, and great-grand-daughter Olivia Katherine Eddy, of Indianapolis, IN and his youngest Mary "Pru" Prudence Eddy and her husband and son-in-law Bruce Chong of Savannah, GA.
He grew up and attended public schools in Nutley, NJ, but spent his summers as a lifeguard in Lavallette, NJ, recording 23 saves on the beach. In his junior year in high school, during WWII, he joined the US Navy as an Air Combat Aircrewman. After the war he returned and graduated from Nutley High School and then attended and graduated from Middlebury College in three and a half years. While at Middlebury he met the then Patricia-Anne Cloutier. They married in 1951 and spent 63 years together, much of that in their beloved City of Savannah.
Ralph spent his career in the Insurance industry, starting as a group underwriter for the Aetna in Hartford, Connecticut before becoming a group field manager for The Travelers in Springfield, MA, Miami, FL, Buffalo, NY and then Savannah, GA until his retirement.
Ralph was a member of the University Club of Hartford, president of the Middlebury College Alumni Chapter of Hartford, the Buffalo Springfield Ski Club and president of the Amherst Symphony Orchestra of Amherst, NY. Ralph always said his favorite cities were Middlebury, VT, Buffalo, and Savannah. Long before he went to college at Middlebury, Ralph spent time with his aunt and uncle in Vermont. When he was in Buffalo he became a lifelong fan of the Buffalo Bills football team and the Buffalo Sabre's hockey team. To this day Ralph is remembered by many in the Buffalo New York area.
Following his retirement he was a member of the Navy League. He volunteered and was generous with his time for CASA and the USO of Georgia at the Savannah International Airport. He and his wife Pat loved the ocean and Tybee Island. In 1984 Ralph received a presidential citation for "heroic lifesaving" for putting himself in danger to save the life of a young boy caught in a dangerous undertow on Tybee Island, making one more "save" for the record books.
His family will always remember him as a person who "enjoyed a good party, and was so very fortunate to have been invited to many," loved to read, was a font of information because he was interested in everything, enjoyed crossword puzzles and going to Costco. Most of all, he loved to talk with everyone. He was known for his sense of humor, sense of the ridiculous and kind heart.
Ralph's passing leaves a hole in the hearts of those who knew and loved him. The Eddy family would like to thank Dr. Joseph DeHaven and his dedicated staff.
The service and interment will be private and at the pleasure of the family.
Remembrances, in lieu of flowers, should be made to Greenbriar Children's Center, Savannah GA, https://greenbriarchildrenscenter.org/.
GUEST BOOK
I got to know your father when your mother took me in as a friend when I was a very young widow. Your father was kind, gracious, funny and could make a great cocktail! I have missed your parents through the years. I know his loss will be difficult. His presence was truly larger than life. But I know Pat & Ralph are together again. I send fond regards and sincere condolences, Anita Skorka
- Anita Skorka, Flower Mound, Texas
I was sorry to see this in the Savannah Morning News. My condolances to Prudence and Claire and their families
- Peter B Nichols, Savannah, GA
I worked with Ralph as the Group New Business underwriter while he was in Buffalo and thought of him today as the snow fell on upstate New York. In a similar snowfall Ralph was asked how high the snow was. He replied "It's up to the windowsills - and we're on the 22nd floor. He was a great guy.
- Jay Fromer, South Glastonbury, CT
Saddened to learn of Ralph's passing. Our family resided in Williamsville, NY from 1972 to1976 and felt so welcome by each of your family members. It was fun to see each of you graduate from Williamsville High School and start to make your plans for the future. Having know each of you has always meant so much to Charmaine and myself. As you and your family members go forward with your lives, may God bless each of you.
- Bruce Johnson, Dublin, OH
I like to think of my dear Dad in his beloved Mustang convertible driving around the city he so loved. I also like to think of him at the beach on his chaise listening to the surf. My Dad was the very best. He was kind, loving, hysterically funny and absolutely the best company to have. My heart is broken in a million pieces and I will miss my Mom and Dad forever. Thank you everyone for your kind condolences. Pru
- Prudence Eddy, Savannah , GA
I can't think of Ralph without smiling or even laughing. He brought so much life to this world and we were all richer for it. he has been an important part of my life for decades and will be so missed. Sending much love to all.
- Janice McDonald, Decatur, GA
Services under the direction of:
Fox & Weeks Funeral Directors, Hodgson Chapel
912-352-7200
A private burial will be held