Celebrating the life of
Frederick Debele Maner, M.D.
August 29, 1931 - November 05, 2022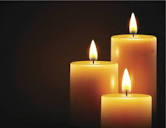 Frederick Debele Maner, MD, 91 years old, died Saturday November 5, 2022, peacefully at home with his wife and family at his side.
Deb was born in Savannah, Georgia on August 29, 1931, to the late Margaret Debele Maner and Dr. Edwin Napoleon Maner, Sr. He graduated from Savannah High School and from the University of North Carolina at Chapel Hill in 1953, where he was a member of Delta Kappa Epsilon. He received his Medical Degree from the Medical College of Georgia in 1957, followed by an internship at Parkland Hospital in Dallas, Texas. He completed his residency at the Medical College of Georgia in Augusta, Georgia, and was awarded a fellowship in endocrinology at Emory University Hospital in Atlanta, Georgia. He returned to Savannah and established Abercorn Medical Associates with Dr. Reid Broderick. The practice later expanded to include Drs. John Harris, Don Wright, and Anthony Costrini.
Deb was involved in the planning and construction of the new St. Joseph's Hospital where he worked closely with Sister Mary Cornile Dulohery, hospital director. For a period, he served as the President and Chief Executive Officer of the hospital. After retirement from private practice, Deb joined Cardiology Associates and performed non-invasive vascular testing. Later he became Medical Director of Blue Cross of Georgia.
Deb's interests outside medicine were wide and varied. From childhood he enjoyed sailing and other watersports. Later, he flew his own airplane, rode motorcycles, and learned to play the flute. He also kayaked and hiked the Great Smokies, played tennis and grew roses.
Deb was a life-long member of Independent Presbyterian Church. In later years, Deb also attended St. John's Church. He was a member of the Savannah Yacht Club, the Oglethorpe Club, the Cotillion Club, and the German Heritage Society. In all of the various aspects of his life, he was known as a kind, gentle and honorable person.
Deb was predeceased by his brother Edwin Napoleon Maner, Jr. and his sister Katherine "Kitty" Maner Gnann. He is survived by his wife of 41 years Louise Oliver Maner, his six children, McBrier Maner Maloney (Michael) of Savannah, Frederick Debele "Dee" Maner, Jr. of Savannah, Jane Maner Finch of Charleston, SC, Edwin Conrad Maner (Dot) of Savannah, Robert Carl Maner of Savannah, and Carol Ann Maner of Richmond Hill as well as his step-children, James Barnett Mercer, Jr. (Ana) of Savannah, Joseph Oliver Mercer (Caroline) of Savannah, and Robert McCay Dearing Mercer (Tiffany) of Atlanta, GA along with many grandchildren and great grandchildren.
A graveside service will be held at Bonaventure Cemetery on Saturday, November 12, 2022, at 11 AM. A reception will follow at 600 Herb River Drive, Savannah, Ga 31406.
Memorials may be sent to St. John's Church.
GUEST BOOK
Louise and family, We are so sorry to hear about Dr. Maner's passing. We are praying for you and your family during this time. We love being neighbors and will be here for you now and in the future.
- Kevin and Virginia Broderick, Savannah, GA
Just to let y'all know way back when he was a resident, (late 60's) he took over my case in the emergency room and accepted the challenge of my care. I attribute his superb care throughout the years to his wisdom and great counsel. Dr. Maner was much more than my physician, he was my friend. My sincere sympathies to his family and friends during this difficult time. Rebecca Jordan Starling
- Rebecca Jordan, Savannah, Ga
WHAT A GREAT MAN ,WHO GAVE THE WORLD AND THIS CITY SO MUCH . HE WILL CERTAINLY BE MISSED BY ALL. WE WILL MISS HIM AT THE FRIDAY TABLE AT THE CLUB AND HIS GREAT HUMOR. OUR THOUGHTS AND PRAYERS GO OUT TO HIS LOVELY WIFE AND HIS FAMILY.
- KAY AND LEN JORDAN, SAVANNAH, GA
Dear Louise and Maner Family, Deb was our role model and family mentor, beginning with his assistance with my Mother's Mother, Viola Debele Williams and his kindness shown toward my Mother, Virginia Debele Reeve. He always seemed interested in our family history and health. Deb's longevity on the tennis court and his adventures on the sailboat were goals I hoped for myself. We will miss his sharp wit and kindness. Sincerely, Pearce and Leighton Reeve.
- Pearce Reeve, Savannah, GA
I'd like to share my condolences with my dear friend Louise. I remember with fondness the long time Deb and I worked together. He will be greatly missed by all.
- Phyllis Miller, Savannah , Ga
Deepest sympathy to the family of Doctor Maner,I worked with him at the old St.Joes and he took care of my parents. He was the BEST.
- CAROLYN Louise EMERICK, SAVANNAH, GA
I worked with Dr. Maner at Cardiology Associates many years ago. He was so understanding to the patients and their needs. Such a gentle gentleman. Janice Sauers
- Janice Wallace Sauers, Savannah, GA
My condolences to the Maner family. All of us nurses liked him . He was easy to work with at St Joseph's Hospital …..always respectful of my assessments , giving me the necessary tools to take care of my and his patients. He was a good doctor and a gentle man .
- Betty Ann Ciucevich, Savannah, Ga
Services under the direction of:
Fox & Weeks Funeral Directors, Islands Chapel
912-898-0900
Memorial Graveside Service

11:00 a.m. on Sat, November 12, 2022

Bonaventure Cemetery
330 Bonaventure Road (map)


Savannah GA 31404

912-651-6843