Celebrating the life of
Fred Thomas Buck
October 12, 1945 - October 29, 2022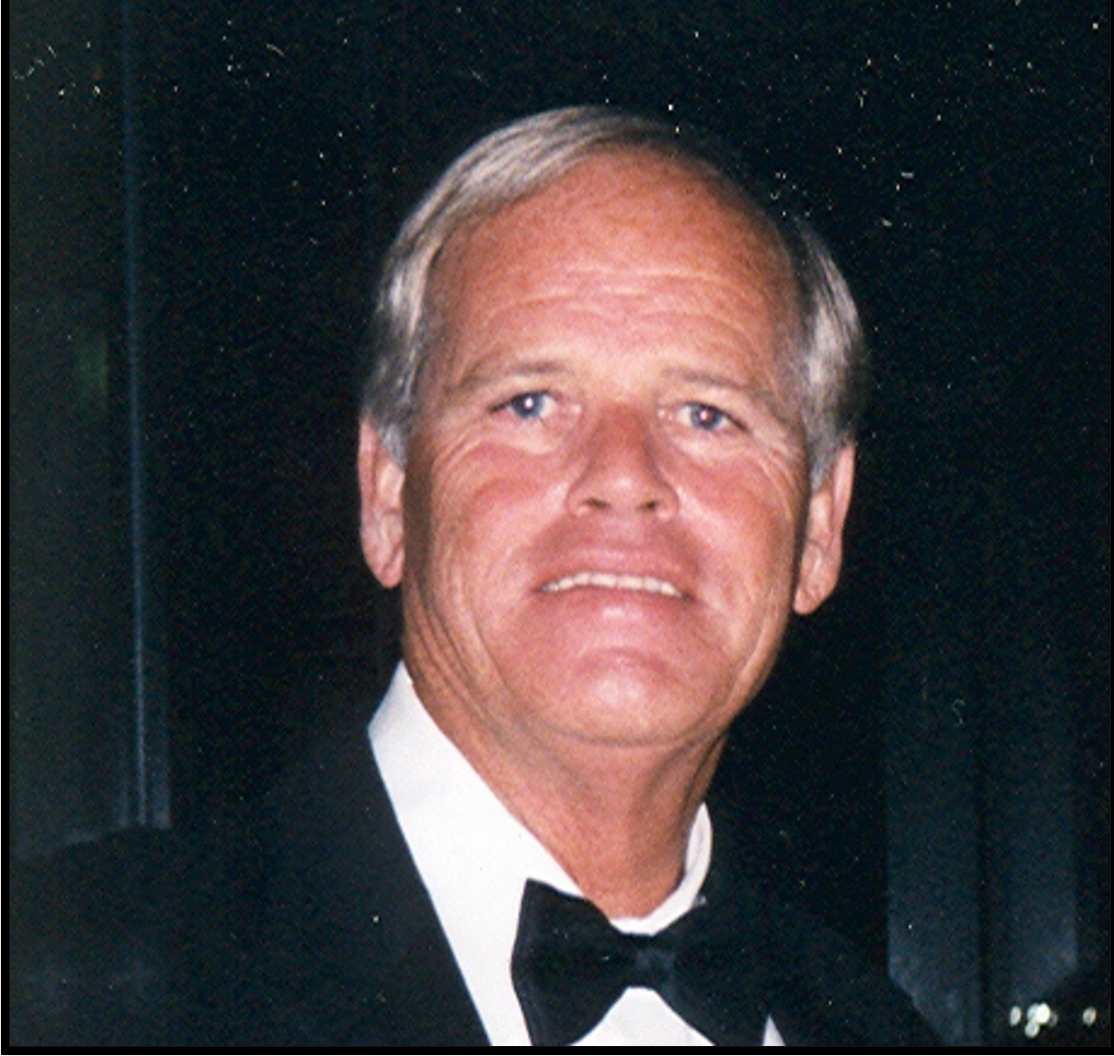 Fred Thomas Buck, 77, quietly and peacefully slipped off to Heaven to be with his beloved wife of 50 years, Mary Caren, on October 29, 2022. For the past year, Fred lived at Summer Breeze Senior Living where he suffered from a broken heart and dementia, missing Mary every day of his remaining days here on Earth.
Fred was born and raised in Savannah, Georgia but spent his summers on the Isle of Wight in Midway, Georgia, fishing and boating. He loved being on the water and riding around in his boat. When he wasn't working, he spent the weekend taking his family out to Wassaw or Williamson Island to play on the beach, go crabbing and shrimping, or would just spend his weekends fishing with his children.
A general contractor in Savannah, Fred loved the building industry and was very proud of his company, Fred Buck Construction Co., Inc. While he was pleased with all the work he did, nothing made him prouder than having his son, Scott, take over the company when he was no longer able to keep up with the day-to-day workload. Fred was very involved in the Home Builders Association of Savannah, moving up from Treasurer to eventually President of the organization in 2002. He also won the prestigious Home Builders Association of Savannah Member of the Year Award in 1999, and then in December of 2019 was awarded the Hall of Fame Award. Fred also chaired and sponsored many sub-committees of the Home Builders Association and was always glad to volunteer his time.
Fred was also active in the South Georgia Chapter of the American Institute of Architects, the Savannah Sport Fishing Club, and the Georgia Coastal Conservation Association. In his younger years, Fred served in the Georgia Air National Guard and was active for 30 years in the Coast Guard Auxiliary.
Fred was very proud of his family as they were of him. When Fred became a grandfather, or rather a "Papa," you could see how he beamed when he spoke about his grandchildren. When dementia crept in later in his life, he may not have remembered seeing you the day before but mention a grandchild and he could tell you everything you needed to know about any one of them!
Fred is preceded in death by his parents, Harold Jackson Buck and Agnes "Freddie" Buck, his stepmother, Julia Buck, and his wife, Mary Caren Tisdel Buck. Surviving family include his brother Randy (Lynne) of Midway, son Scott (Lindsay) and daughter Carey Fredrich (Rusty), both of Savannah, grandchildren Emma, Miller, and Matthew Fredrich and Grant Buck, brother- and sister-in-law, Bo and Margaret Tisdel of Tifton, Georgia, as well as niece, Sara Lane (Chris) of Savannah, and nephews Tyler Buck (Sally) of Orange Park, Florida and Matt Tisdel (Lindy) of Minneapolis, as well as a slew of cousins all over.
The family would like to thank the staff of Summer Breeze for taking such good care of "Buck," as well as Jean Phipps for being Dad's special friend and taxi driver to his various appointments.
Memorial Service will be held at 6:00 p.m. on Thursday, November 3, 2022 at Fox & Weeks Funeral Directors, Hodgson Chapel. The family will receive friends from 4:00 p.m. until 6:00 p.m. prior to the service.
In lieu of flowers, Fred has requested a donation to your favorite charity.
GUEST BOOK
Carey & Scott. Paul and I are so very sorry for your loss. Your dad was a good man. Our prayers are with you all. Judy and Paul Ganem
- Judy Nease Ganem, Pooler , Ga
We are sending our love and condolences to you. Our lives intertwined in so many ways with Mary and Fred. They were both such good people. Fred was so brokenhearted without Mary. May Fred rest in peace.
- Danny and Susan Bunger, Savannah, Georgia
Fred was a bright light to me during a dark time in my life always knowing exactly what was needed to be said even if I did not want to hear it at the time. I send my love and condolences to all of the family.
- Stacy M Fogg-Smith, Orlando, Florida
Scott and Carey, we were so sorry to learn of your dad's passing. May God bless you, family and friends.
- Dan & Sarah Mansfield, Kennesaw, GA
You are in our prayers. I considered Fred a mentor and friend.
- Jim & Christine Walker, Woodstock, GA
So sorry to hear of Fred's passing. He was a good man and I enjoyed knowing him. My thoughts and prayers are with his family and I know he is at peace with his Mary...
- LINDA S JAEGER, McDonough, Georgia
I first met Fred in the Air Guard. We worked together several years at Porter-Huggins and I did sub contractor work for his company. Super and funny guy
- Randy Land, Springfield, Ga.
Scott and Carey, God bless you and your s during this difficult time. Bill and Fred were good friends.. May there be moments of comfort in your sadness and times of peace in your days.
- Glenda Patterson, Savannah, GA
Fred Thomas and I spent many good times growing up in Savannah . His dad and my mom were first cousins. So sorry to hear of his passing. I'm glad that I was able to see him a couple years ago at Aunt Margaret's. He was always a pleasure to be with and will be missed.
- Charlotte Shuman (mom Louise Buck), Brooklet , GA
Scott & Carey, we are so sorry to hear of your Dad's passing. Your Dad was always so kind to us. Some of my earliest memories of your parents are at St. Luke's in Thunderbolt. Most recently, Fred contacted me and asked about joining the American Legion Post 184 in Thunderbolt. Not only did he join, but he even came and played bingo, which he seemed to enjoy. I pray that you find comfort in knowing that both your Mom and your Dad lived extraordinary lives while here on earth and are now reunited again in Heaven. Eternal rest grant unto him O Lord. And let perpetual light shine upon him. May the soul of the faithful departed through the mercy of God rest in peace. Tony & Kerry Atkins
- Tony & Kerry Atkins, Savannah, Georgia
My prayers are with the family. I met Fred in the middle 60's when he started working for the City of Savannah. I introduced him to Mary Caren who was my neighbor in Thunderbolt and chaperoned their first date which was a Jenkins high school dance. It was love at first sight. After Mary Caren passed I talked with Fred many times. Now they are back together. May his memory be a blessing to his family.
- Sonja Held, Savannah, Georgia
So sorry for your loss. I know you are at Peace knowing that he has been reunited with Mary, the love of his life. He will be missed by all who knew and loved him. He was a special man.
- Gail Brown, Savannah , Ga
Carey, we are so sorry for your loss. You are in our thoughts and prayers, Don, Angelyn, Charlie, Joey and Lucy
- Don & Angelyn Tuttle, Richmond Hill , GA
I was Mr.Bucks nurse here in Savannah and he always had me smiling. We shared the best stories he even shared with me that he built my family's business Davis Produce. In the short time that I spent with him I could tell how very special he was. I will be praying for the friends and family. God Bless you.
- Chambliss Williams , Savannah , Ga
Scott & Carey so sorry for the loss of your dad. He is happy now because he is with your sweet mama. Both were wonderful people.
- Mike & Renée Teeple , Thunderbolt , Ga
I have such fond memories of us all in the Sport Fishing Club.
- Jacky B Yglesias , Tybee Island, Georgia
Fred Thomas was a good man. Kind, loving. He will be missed. I'm comforted that he's with Mary, Aunt Freddie, Uncle Buck, Gramma Buchheit, and and his relatives.
- Gerald Miller, Rochester, Minnesota
Buck Family, I'm so sorry for your loss. Fred was a good friend to Ron and I. We worked together through the years and always enjoyed that relationship. My thoughts and prayers are with you all during this difficult time. Eternal rest grant unto him, O Lord, and let perpetual light shine upon him. May he Rest In Peace.
- Carolyn Beebe, Savannah, GA
Our sincere condolences to the Buck family.
- Janet and Bubba Welch, Midway, Ga
Mr Fred was a very good to my dad as he was brick mason Mr William George Carter I believe both of them up that building up the wall for God in en thanks for all may God bless you and hear you and remember trust God from George Carter Masonry and a Georgia
- Carter masonry , Savanna h, Ga
Services under the direction of:
Fox & Weeks Funeral Directors, Hodgson Chapel
912-352-7200
Visitation

4:00 p.m. until 6:00 p.m. on Thu, November 03, 2022

Fox & Weeks Funeral Directors, Hodgson Chapel
7200 Hodgson Memorial Drive (map)


Savannah GA 31406

912-352-7200