Celebrating the life of
Juan Carlos Torres, M.D.
December 14, 1945 - October 25, 2022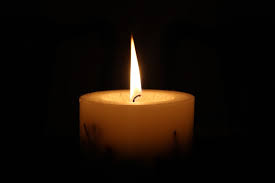 Dr. Juan Carlos Torres, 46, died Tuesday, October 25, 2022.
The San Juan, Puerto Rico native was a resident of Sarasota, FL.
He leaves behind his wife, two sons, his parents,a brother, and a sister.
The family is planning a private service in Puerto Rico.
GUEST BOOK
So sorry for your loss. It breaks my heart. Dr Torres was such a light hearted and easy to talk to person and Dr. I enjoyed working with him at Fawcett. My thoughts and prayers are with you all.
- Angel Bahr RN, PUNTA GORDA, FL
So sorry for your loss. Sending our condolences to the family.
- The Riley Family, Sarasota, Florida
I am so very sorry; this is truly heartbreaking. He was such an intelligent, and caring man. My heart goes out to all of his family.
- Janet Sperling, sarasota, fl
Such a loss for this wonderful family. We will cherish the good memories and pray for the future of Juan Carlos' loved ones. Cynthia and Joe Sherrill
- Cynthia and Joe Sherrill, Sarasota , Florida
I'm so sorry for your loss. my thoughts and prayers are with your family. Dr Torres was a kind person and great Doctor, I enjoyed working with him at Fawcett and Charlotte Regional. He will truly missed. Sincerely Dale Goellner RN
- Dale Goellner, Cape Coral, Florida
Such a tragic heart breaking news, having very hard time to believe it. Juan took care of my patients for 15 years at all the hospitals in Charlotte county. Excellent hospitalist, easy going, caring, gentle, alway available and all my patients loved him. No words could express express my condolences, my heart goes out to his loved ones and family.
- Usha, Nandigam , Fl
I met 'Juanqui' in 1996 when I was a freshman at Duquesne Univ in Pittsburgh, PA. Being 2 yrs younger I was grateful to have found an immediate friend in Juanqui, but more so a big brother. He will forever be a fixture in the many adventures and memories I was fortunate to share with him. He lived life in a way that was infectious and it's because of that which makes this SO hard to imagine. I want to have the right words to say to you…his parents, brother, sister, wife, and sons…but I don't think those words exist. All I can offer are my prayers and thoughts for you all as you navigate through this difficult time. And, to let you know there was time in my life when your loved ones friendship and the impact he made on me made me a better person. May he rest in peace and may you all, in time, be comforted and find peace in the good memories he left behind. Steve Breier
- Steve Breier, Pittsburgh, PA
I'm so sorry. The world has lost a wonderful man. He was a pleasure to work with . Always kind and thoughtful to everyone he met. I'm sure your heart is broken as is everyone's who knew him.
- Dolores Rush. Jeanie rush , Port charlotte, FL
Querido Juanqui, me llegan muchos recuerdos tan maravillosos. Cada vez que necesitabas pon para tus DJ's y vending machines. Cuando te tirabas a la piscina desde el techo. Siempre te diste la tarea de mantener contacto y estar presente en nuestras vidas. Cuando estabas en PR pasabas a saludar y los sustos que me dabas cuando te encontraba dentro de la casa. Brincabas la verja y entrabas por la terraza. Las payasadas tan divinas que les hacías a Gabriel y Fernando. Cuando te aparecías a las tantas y te cocinaba por que siempre llegabas con hambre. Eran unos ratitos, pero llenos de una calidad amorosa y alegre. Las visitas en casa de Consue en Miami. Las conversaciones graciosas como la de Disney. Las aventuras en Aruba en la boda de Natalia. Los viajes de extreme sports que te llevaste a Gabriel. Recuerdo tu última llamada de más de una hora. Las fotos que me enviabas de tu familia. Tan genuino, noble y lleno de detalles que marcaron nuestras vidas. Agradecida de haberte tenido y de tanto que me hiciste disfrutar. Tuviste una vida plena y maravillosa. Descansa en paz y sigue disfrutando en el Cielo. Siempre te recordaré con una sonrisa. Te quiero mucho, tu tía María Elena
- María Elena Torres, San Juan , Puerto Rico
Our Heartfelt condolences to the family of Dr. Torres, we remember him as a very good & kind doctor, we were able to work with him both in ER & PCU @ Bayfront Punta Gorda, our patients love him, he's so caring to his patients and to us nurses as well, we are so sad, gone to soon Dr. Torres.
- Zenny & Joel Jamero, Punta Gorda, Fl
I am so sad to hear about Juan. I always had great interactions with him at work and I knew he was quite proud to be a new husband and father. My sincere condolences to the family
- Jim Amontree, Port Charlotte, Fl
Tuve el honor de conocer a Juanqui cuando me mudé a Punta Gorda, nunca olvidaré su carisma y gran generosidad, siempre ayudando a la gente que más lo necesitaba como cuando se fue de voluntario a Haití. Mi más sincero pésame para su familia, esposa e hijos, le pido a Dios que les dé fortaleza para sobrellevar esta pérdida.
- Vanessa García, Pachuca , Mexico
Many of us knew Juan from the Sarasota YMCA due to his love of racquetball. We are all heartbroken by Dr. Juan's passing and will miss his infectious smile and personality. All our thoughts and prayers to his family.
- Bob Lerow, Bradenton , Florida
Sorry for your loss. He loved being in the gym with his friends, he will be missed.
- John Durmaz, lakewood ranch, FL

A candle has been lit!
Dr Torres is one of a kind. Besides working with him in the hospital, he also took care of me when I was a patient. He PERSONALLY wheeled me down to ER to be evaluated and took over my care when I was admitted. THAT, stuck out to me . He is kind and pleasant to US nurses. I am saddened by this news. May you REST IN PEACE Dr. TORRES.
- Lyn Murphy , Punta Gorda, Florida
Services under the direction of:
Fox & Weeks Funeral Directors, Hodgson Chapel
912-352-7200
A Private Service Will Be Held