We have been made aware that families being served by Fox & Weeks are being contacted by individuals requesting payment over the phone. Fox & Weeks will not contact a family requesting payment over the phone. Please contact the Savannah Police Department immediately if you are contacted and asked to make payment over the phone. Please contact Fox & Weeks if you have any questions.
Celebrating the life of
Ralph Barrett "Barry" Burns
May 15, 1945 - October 26, 2022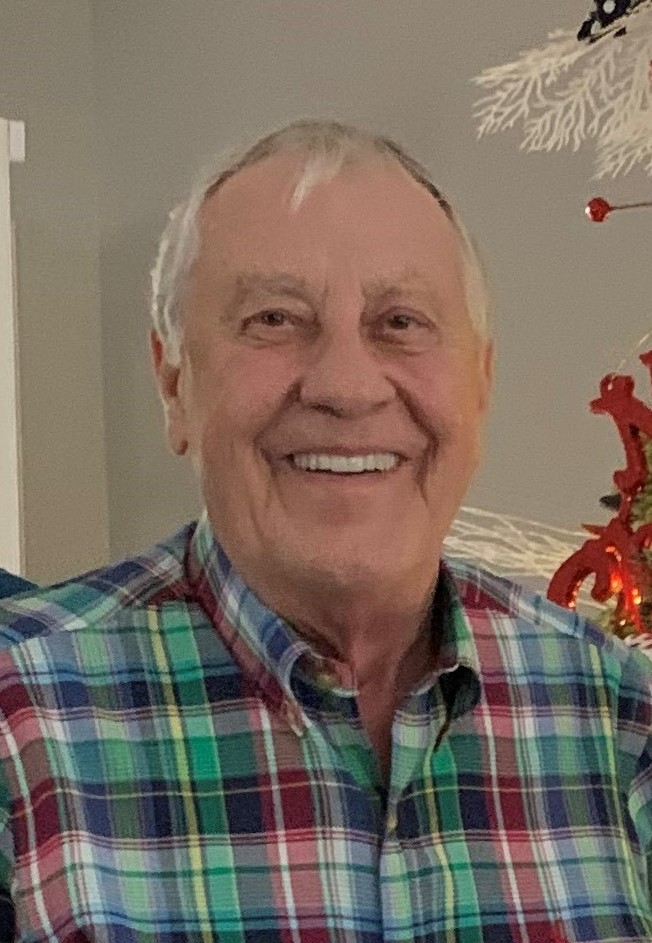 Ralph Barrett Burns, "Barry", was born on May 15, 1945, in Savannah, Georgia, and passed away in Columbia, SC on October 26, 2022, at Agape House of Lexington. He resided in Columbia since January 1970. He was the son of Ralph Burns of Statesboro, Georgia, and Pearl Benson Burns of Savannah, Georgia.
He is survived by his son, Robert Brett Burns, and his family, wife, Nicole, and daughters, Madison and Emily Holley, of Lexington, SC; his sister, Marsha Burns Huntington, of Savannah; brother, Rodney Craig Burns and his wife, Jo Ann Coleman of Savannah; his nephew, Bryce Benson Sauers; niece, Whitney Renee Mauldin and her husband, Eric, both of Savannah.
Barry graduated from Benedictine Military School in Savannah in 1963 and then attended Armstrong Junior College, as it was known then. He then completed a BS in Mechanical Engineering at the Georgia Institute of Technology (THWG). After completing his degree, he accepted a position with then Allied Chemical in Columbia, SC which later became Honeywell International. He held various positions of increasing responsibility including the position of Operations Manager where he was responsible for all Polymer and Fine Denier Production. He held the position of Maintenance and Engineering Manager when he retired in 1996.
After retiring, he continued his education at the University of South Carolina where he received a Master of Science in Business Administration with a concentration in Production and Operations Management in 2001. He was Certified in Production and Inventory Management by APICS.
From 2001 until retiring in 2017, he worked for various consulting firms where he traveled extensively working in the area of operations management, maintenance processes, energy conservation, and warehouse cost optimization. He worked at various large manufacturing companies such as Alcoa, Revere Copper, US Steel, Elliot Corporation, Remington Arms, Gibbs Aluminum Die Casting, Mueller, Western Refining, and Ergon Refining as well as others throughout the US, Canada, and Jamaica.
During his life, Barry was a financial supporter of the schools he had attended as well as numerous local animal, wildlife, and pet rescue organizations, including Pets Inc, Carolina Wildlife, Howlmore Animal Sanctuary, and Animal Mission of Columbia to mention a few.
A memorial visitation will be held on Saturday, November 12, from 1:00 until 3:00 p.m. at Fox & Weeks Funeral Directors, Hodgson Chapel.
In lieu of remembrance, a donation to your favorite local animal rescue organization would be appreciated.
He was especially noted for being a grumpy old fart with a cat as he lived through retirement.
GUEST BOOK
Sorry for your loss. He was quite a guy.
- James G. Graves (Bugsy), Columbia, SC
Prayers, Sorry for your Loss. He had a humorous personality that will be missed. Rest easy Mr. Burns.
- Larry Drawdy, West Columbia, South Carolina
I met berry thru my mom Helen, in Columbia SC. Over the pass many years I would meet him in various places while he was working as I. And we would talk, have coffee or a sandwich. Berry was a good friend to me and my mom. I was him now in a good place. I am so sorry for your loss. Brian Hartung
- Brian hartung , Lacrosse , Wi
Services under the direction of:
Fox & Weeks Funeral Directors, Hodgson Chapel
912-352-7200
Memorial Visitation

1:00 to 3:00 p.m. on Sat, November 12, 2022

Fox & Weeks Funeral Directors, Hodgson Chapel
7200 Hodgson Memorial Drive (map)


Savannah GA 31406

912-352-7200