Celebrating the life of
Emory A. Jenkins
September 02, 1939 - October 26, 2022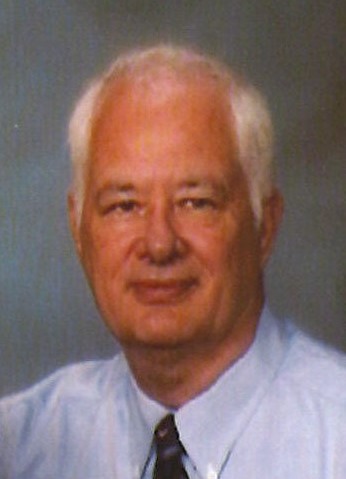 Emory A. Jenkins, 83, of Savannah, passed away Wednesday, October 26, 2022. A native of Savannah, he was born September 2, 1939, the son of the late Emory Speir Jenkins and Thelma Fields Jenkins. Serving the Savannah area for over 45 years as a pharmacist, Mr. Jenkins co-owned Don Auld's and Windsor Pharmacy. He was a 1967 graduate of the University of Georgia and a U.S. Navy veteran who served on the USS Enterprise during the Bay of Pigs Invasion. Emory was a devoted Christian, husband, and father who was passionate about Georgia football, Braves baseball, and anything his family pursued.
Survivors include his wife of 61 years, Norita Jenkins of Savannah, children, Mike Jenkins (Lori) of Rincon, Dr. Mark Jenkins (Terri) of Savannah, and Michelle Dye of Elberton, grandchildren, Ashley Willingham (Jonathan), Ashton Sims (Jake), Taylor Padgett (Kyle), Brent Jenkins, Dawson Dye, Mallori Jenkins, and Hunter Jenkins, two great-grandchildren, Fintan Sims and Greyson Padgett, sisters, Kay Sandra Downs (John Hebert) and Judy Findley, and several nieces and nephews.
Visitation will be held from 9:00 - 11:00 am, Saturday, October 29th at Fox and Weeks Hodgson Chapel with the service to follow at 11:00, with Rev. Bill Gardner officiating.
GUEST BOOK
We are so sorry about Emory's passing. You have our sincere sympathy as you go through this difficult time of mourning. Uh
- Earl and Becky Etheridge , Savannah , Georgia

A candle has been lit!
Prayers for your family during this time.
- Jacqulyne Adams-Bryant, SAVANNAH, GA
I'm sure going to miss you uncle. I have so many memories of all the times we( my family) came to savannah throughout my childhood. Great family times! My heart goes out to my aunt norita, my 3 cousins Mike, Mark and Michelle and their families.
- Kathryn Mckinney (niece of Emory) , Milford , Ohio
I will miss Mr. Jenkins welcoming smile and friendly personality which always lit up the room. So sorry to hear of his passing. Sending love and prayers.
- Michelle Pupa & family, Forest Hill, Maryland
Norita, Mike, Mark and Michelle, Your dad was a wonderful Godly man and a mentor to me. He taught me so much as his delivery boy, his technician, a pharmacy student and a young pharmacist. I looked up to he and Jan Tootle so much. They were why I became a pharmacist and I have patterned my career after things they taught me. I now run my own little drug store in Blue Ridge Ga and I think of it as Don Aulds in the mountains. I am praying for all of you.
- Paul Bright, Blairsville, GA
To the Jenkins' family: Extending our deepest sympathy to you during this time. Our prayers and blessings are with you.
- Chris, Don Dasher, Hilton Head Island, SC
So sorry for your loss. You are all in my thoughts & prayers.
- Judy V Eavenson , Elberton , Ga
To Dr Mark jenkins whom is my Doctor at chatham orth my prayers Goes out to U and your family in this time of joy its no sorrow its a time of celebration of life i Dont know your family i can truly say your father raised a good person such as your self Dr mark Jenkins it one thing about having a Doctor But having a Doctor who cares about his patients is love it feels good when your Doctor cares not all Doctors have that love i knew my Doctor came from a loving Family i jus knew it one thing about Death its not the ending its the beginning!!!! Your Dad lived his life a good one we all will get to see our love ones again what a joy that will be Dr Jenkins u are A blessed man my mother Died when she was 31 yor Dad was in his 80 what A Blessing count it all joy!!! What was Sad when i went the Day of my appointment i recived that phone call not to come in the building flooded and Dr Jenkins was out Because of Death in the family my heart Droped i felt uour pain in my heart and i prayed instant for u and your family Good people are hard to find from the looks of it your Dad was that!!! And he raised a good Son never chsnge Dr Jenkins we sll have to leave this earth if we sll jus had that love snd respect this world will be somuch better u showed somuch much love in this practice thank u somuch!!! May God keep U and your famiy in this time of joy no sorrow in the mighty name of Jesus Amen !!! Love u all to the Jenkins Family……. From penny stewart To Dr Mark jenkins & Family…….
- Penny stewart, Savannah , Ga
So sorry for your loss. He was such a sweet person. Sorry I can't come but thinking about you at this sad time.
- Freida Bulloch , Manchester , Georgia
Sorry for your loss.He was good man,a good father,and a good neighbor.
- Mike and Dixie Gault, Savannah , Ga.
Michelle I am sorry to hear this. Keeping you and your family in my thoughts and prayers. Love, Ivy
- Ivy Moon, Elberton , Georgia
Mrs. Jenkins, Mike, Mark and Michelle. Our thoughts and prayers are with each of you and your families during this difficult time. I have some great memories of Mr. Jenkins through the years. He was a wonderful person and I know he will be truly missed by everyone who knew him.
- John and DeeAnn Sanders, Rincon, GA
Norita, know how much we are thinking of you and all of your family at this time. Memories of raising boys in Wilshire Estates and all the shenanigans that we went thru. Thank goodness for the girls. We will be in touch in the future.
- Tom and Betsy Davis, Savannah, Ga.
Remembering our time in Athens together. Chuck will be so happy to see Emory in heaven. We were so fortunate to be friends. Love to Norita and family. Please know I am with you all in my heart.
- Carol Feuger, Mobile, AL
Dr. Jenkins, I'm so sorry to read of your dad's passing. He was such a kind man and so nice to me when I started my sales career as a pharmaceutical rep. May our Good Lord bring peace and comfort to you and your family in your time of mourning.
- Brian Welch, Odessa, FL
DEEPEST CONDOLENCES: MAY YOU FIND SOLACE IN YOUR FAITH, AND THE MEMORIES YOU HAVE CHERRISHED. A LIFE WELL LIVED. ANNE EVERETT-COBB SHS 60
- ANNE EVERETT-COBB, Guyton, Ga.
Services under the direction of:
Fox & Weeks Funeral Directors, Hodgson Chapel
912-352-7200
Visitation

9:00 a.m. until 11:00 a.m. on Sat, October 29, 2022

Fox & Weeks Funeral Directors, Hodgson Chapel
7200 Hodgson Memorial Drive (map)


Savannah GA 31406

912-352-7200