Celebrating the life of
Walter "Ray" Hartzler, Jr.
Passed away on October 19, 2022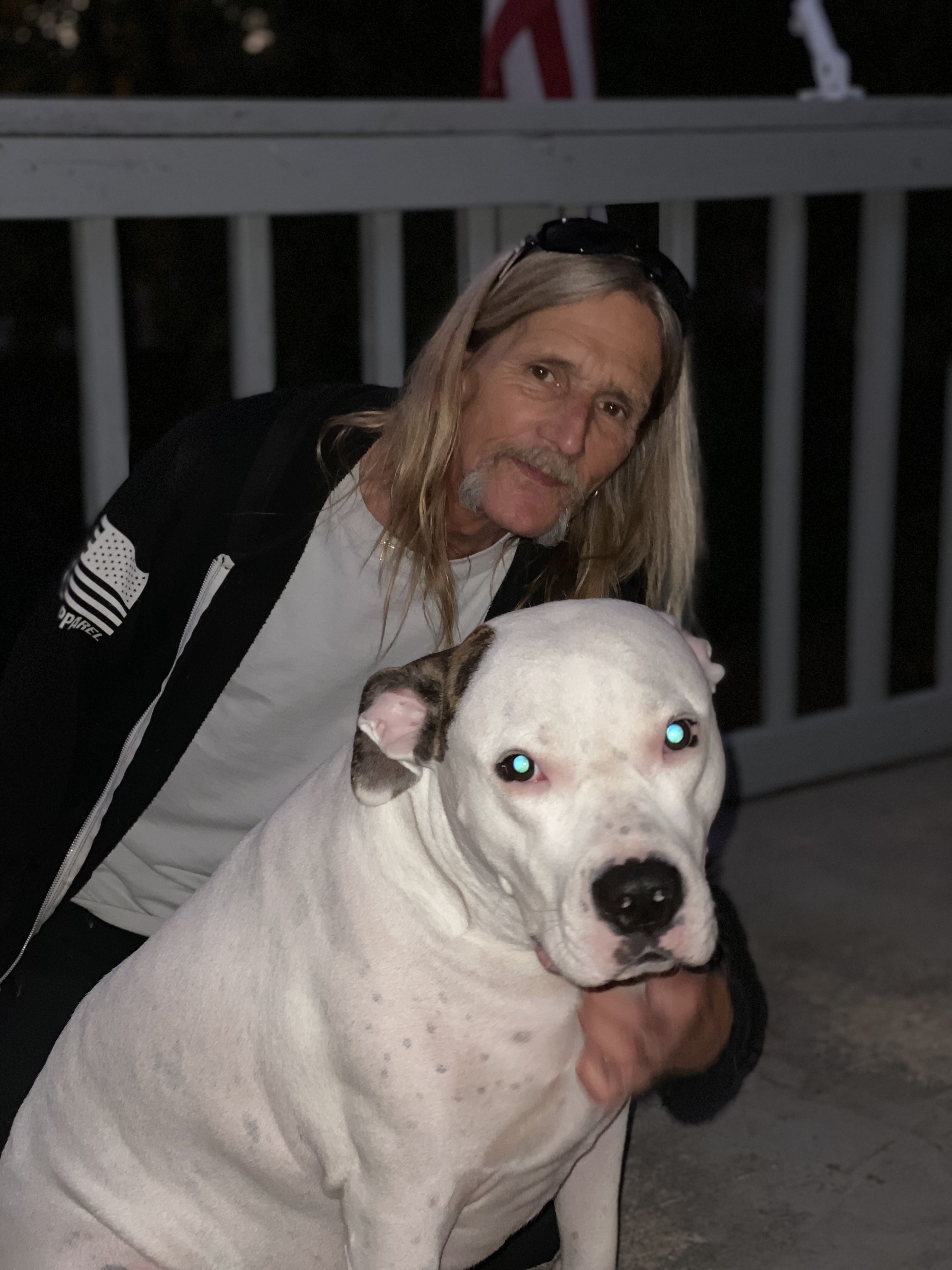 Walter "Ray" Hartzler, Jr., 66, passed away October 19th, 2022 following a brief illness. Ray was born in Atlanta, GA and grew up the Sagamore Hills area, where he graduated from Lakeside High School in Atlanta. Ray married his childhood sweetheart, Yvonne Gaston, in 1989 and they relocated to Tybee Island, GA in 1992. Ray and Yvonne loved living on the island, being on the beach, riding bikes, and spending time with family and friends. They moved to Wilmington Island in 2003 and later became residents of Bull River Shoals, where Ray was a member of the property management team. Ray was generous with his time and skills, and always ready to help his neighbors and friends.
Ray was preceded in death by his beloved wife, Julia Yvonne (Gaston) Hartzler and step-son, Clinton "Clint" David Jones; his parents, Walter Ray Hartzler, Sr. and Betty Jean (Boyd) Hartzler; brother-in-law, William Gaston (Billy) Gaston, Jr. of Atlanta, GA; sister-in-law, Elaine Gaston Bryant of Atlanta, GA, brother-in-law, Mike Sailors of Savannah, GA, and nephew, Ryan Sailors of Savannah, GA.
Ray is survived by his sister-in-law, Jan Gaston Sailors of Wilmington Island, GA and her son, Michael; brother-in-law, George Gaston (Bari) of Savannah, GA; sister-in-law, Nancy Gaston Perkins of Venice Beach, CA; sister-in-law, Susan Gaston Hobbs of Madison, GA; brother-in-law, David Gaston (Julie) of Cropwell, AL; brother-in-law, Jeff Gaston (Moira) of Cumming, GA; Keith Gaston of Dublin, GA; brother-in-law, John Gaston (Jan) of Lilburn, GA, and numerous nieces, nephews and dear friends.
A celebration of life will take place at a later date.
GUEST BOOK
I will miss him.
- Laura L Henning, SAVANNAH, GA
Ray was one of a kind. He will be missed. Prayers to you all.
- Susan Perry, Savannah, GA
I am truly sorry for your loss. Ray was a good friend and neighbor. I miss seeing him walking his sweet dog… May he rest in peace.
- Sybil Parsons , Savannah , GA
On behalf of the Board of Directors and the entire Bull River Shoals family, we send our heartfelt condolences to Ray's family during this difficult time. Board members will always remember how kind and helpful Ray was to everyone. Ray was an important part of our community and shall be missed by all. With Our Deepest Sympathy, Rikki Siavelis
- Rikki Siavelis, Savannah, GA 31401, GA
Prayers and love to my family. I know how much Ray is being missed and am thankful you all are together through this sad time. Ray was an incredibly kind and sweet man, a truly good soul. I have such fond memories he and Yvonne together. I know there will be lots of tears, love and laughter at the Celebration of Ray's life! My love to y'all.
- Bonnie Hussey, Santa Monica, CA
I can not begin to tell you how sorry I am for your loss you are in my thoughts and prayers .
- Courtney Fetz, Savannah , GA
Ray was kind and helpful. I loved waving to him and enjoyed seeing the obvious mutual adoration between Ray and his pets.
- Sha, Savannah, GA
Services under the direction of:
Fox & Weeks Funeral Directors, Hodgson Chapel
912-352-7200
A Celebration of Life Will Be held at a later date