Celebrating the life of
Henry Cardwell Smith, III
November 26, 1949 - October 22, 2022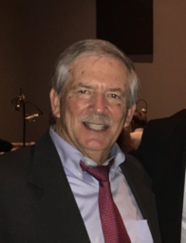 Henry Cardwell Smith III
Henry Cardwell Smith, 72, of Savannah, Ga died Saturday afternoon, October 22, 2022. He was born in Waycross, GA to the late Henry C. Smith Jr. and Martha Burnam McDonald Smith in November 1949. Card was a graduate of Waycross High School in 1968 and played several sports to include football and track. He was awarded a Track Team Record Certificate for establishing a new school record for the Sprint Medley Relay in 1968.
Card attended Georgia Southern University, graduating with a degree in Geology in 1975 and was a proud member of the Phi Delta Theta Fraternity. While at Georgia Southern, Card participated in a National Geographical Expedition as field assistant and discovered a new crab fossil at the Olive Ranch, Carter County, Montana. The new fossil was named Zygastrocarcinus cardsmithi in Card's honor by Dr. Gale Bishop, head of the expedition. During the summer while in college, Card worked at Signal Mountain Lodge at the marina in Jackson Hole, WY where he fell in love with that area of Grand Tetons and Wind River Range. While working there, he climbed the Grand and hiked many trails in the area, always vowing to return often to share his love of the Tetons with loved ones. That goal was accomplished many times over that last 41 years with family making lifelong memories for both Joanie and Burnam.
Card had a long career starting in 1977 at the U.S. Army Corp of Engineers and retired in November 2007. While at the Corp, Card received numerous awards to include an Outstanding Achievement in the Geotechnical Design and Construction of Steel Creek Dam, Team Member of the Year 1992, Engineering and Scientific, Savannah District 1992, and the Superior Civilian Service Award. Card was a member of the Island's Exchange Club for several years and served one year as President. Card loved the caring service the Exchange Club provided to the local community and working side by side with men of character and dedication is helping others. Card was a member of Amateur Radio Club. He first learned morse code at an early age and his love for HAM radio continued throughout his life.
Card was happiest at the "Bluff" (Harriett's Bluff) with family and friends. The "Bluff" was a major part of his family roots, a connection like no other where his heart, mind and soul were at peace. His love for being outdoors or on the water and being with family all started with his time at the Bluff growing up. His love for family and the Bluff was quickly instilled in Burnam and other nieces and nephews. Card felt so good that his love for 'all things family' was shared and will live strong in the next generation to sit on the porch of this family refuge to sit on the porch and watch the water go by.
Along with his parents Card was preceded in death by his son Henry Cardwell Smith IV, his mother in-law and father in-law, Thomas Edward Mahany Sr. and Ellen Kennedy Mahany.
Survivors include his wife of 36 years, Margaret Joan (Joanie) Mahany Smith and son Burnam Cardwell Smith of Savannah, GA; two sisters Martha McDonald Smith Bille of Ashville, NC and Sue Anne Smith Kalkus (husband Tony) of Rome, GA; Brother-in-law, Thomas E. Mahany, Jr (wife Susan) of Rincon, GA; nieces and nephews, Richard Bille (wife Lori) of Fernandina, FL, Bill Davidson (wife Laura) of Santa Barbara, CA, Thomas (Trey) E. Mahany III (wife Erin) of Savannah GA, Nora Mahany Sweatt (husband Jim), and John Thomas Mahany of Fayetteville, AR; and many great nieces and nephews and other relatives. Card's love for dogs was immense and his best companion Todd (Grand dog) was by his side when he took his last breath.
Hobbies were endless: Camping, hiking, traveling, Ham radio, fishing, sailing, kayaking and generally anything water related; building small boats, wood working projects, tackling Ford diesel repairs (out of necessity but he still enjoyed to the process), restoring old land rovers, researching family Scottish history of McDonald Clan (Isle of Sleat), and many more hobbies that brought him so much joy of working with his hands and mind.
A memorial service will take place on Thursday, October 27, 2022 at 6:30 PM at Calvary Baptist Temple. 4625 Water Avenue, Savannah, GA.
Over 10 years Card fell in love with Lacrosse and never missed one of Burnam's games traveling far and wide with a truck full of gear. He supported the game by not only by sideline participation but also financially whenever possible to assist with lacrosse gear when the sport started to grow in Savannah. When Burnam started coaching, Card loved learning about a new group of young athletes and their growing skills as they embraced the game. In lieu of flowers, the family is currently setting up a Savannah Lacrosse Fund for donations to be made to the school of your choice through Lowcountry Lacrosse. The donations will again assist with lacrosse gear and be allocated according to the school selected. Details are currently being finalized with Lowcountry Lacrosse in Savannah, GA. More details should be available shortly.
GUEST BOOK
Card passed away so suddenly and quietly.....May God grant the family peace in time as only He can provide. Card's genuine warm personality served him well all the days of his life on earth. ln the Fall of 1969 Card was Rush Chairman for Kappa Theta Colony of Phi Delta Theta Fraternity at Georgia Southern College. His innate personal warmth reflected in his disarming smile made him stand out as he worked the crowded room. His presentation that night was the straw that broke the camel's back in my final decision to become Brother in the Bond of our Grand Ole Fraternity. Card was a great ambassador of friendship. He was a good man. In Coelo Quies Est. May the souls of our brothers departed through God's mercy rest in peace, and may light perpetual shine upon them. Amen. Bubba GAE #13
- Thomas Flynn Renfrow, Jr., Statesboro, Georgia
Card was one of the most wonderful people I have ever known. My dear friend for over 50 years. May God welcome you home old buddy . Rest peacefully.
- Jeff Fitzpatrick, Gainesville, GA

A candle has been lit!
- Bunner Smith , Sarasota , FL
I'm so sorry to hear this news I'm praying for each of you.
- Cheryl Wright Christopher , Waycross, GA
Card's passing is saddening to both Nancy and I. He has been my friend since we met at college in our first year. Many good times together. He will be missed.
- Steve and Nancy Gill, Savannah, Georgia
This is such a shock, we just had dinner in Savannah with Card and Joan a few months ago. So very sorry to hear this news. Card was a one of a kind, such a wonderful fun loving friend that everyone that ever met him loved, with a laugh that was contagious and a quick wit to match. He will be surely missed. Rest in Peace Card.
- Mitt Layton, Ponte Vedra Beach, Florida
I met Card at Georgia Southern in 1968. He was a great guy and good friend. There are lots of stories of all good times we had as freshmen that year! Some of them probably not to be repeated, but lots of great memories! I left after my freshman year, but always remained in contact with someone who knew what Card was up to. We reconnected about 10 years ago for the Phi Delt reunions at my lake house in North Carolina. He always had a smile on his face and was just fun to be around . I remember what he said to me when I was finally initiated into Phi Delt. He said," I'm so happy for you, I've been waiting along time for this happen!" You will be missed my friend!
- Tom Nanney, Canton, Georgia
Kitty and I were shocked and deeply saddened to learn of Card's passing. He was one of the best and I will always remember our times at the Corps, Exchange, and social settings. We send our prayers and deepest condolences.
- Kitty and Joe Rogers, Chatham, VA
I remember Card as an outstanding geologist and friend. I worked with him on several projects at COE including Steel Creek Dam and R B Russell Dam. I will surely miss him as will all who knew him. May God bless him and his family.
- Edward Blackburn, Marion, SC
Card was a dear childhood friend. We spent endless hours building forts or going into the country with each other's families. We went to Card's fathers pond fishing when we were kids and those memories are as vivid for me as if they happened yesterday. When we finished high school we went in different directions and lost touch, but the stories of his life bring back those cherished memories of our childhood times together. I am not surprised at Card's love of family and passion for supporting them. He grew up in a loving family with two beautiful sisters and he carried that love forward. So sad to hear of his passing.
- Bill Herzig, Edmonds, WA
I also was shocked and saddened by Card's passing. Card was a good man and friend. I enjoyed trips to the "rustic" cabin at the Bluff in the 70s. Good times. We were always going to have lunch on one of his trips from Savannah to the Bluff. We never found the right time, lesson learned. Rest In Peace Card and my God grant healing mercies to your family.
- Ted DuBose, Brunswick, GA
A special friend who will be missed greatly. Prayers and condolences for family and friends.
- James Latham, Brunswick, GA
My sorrow and condolences . Card was a brother and friend. God bless his family and friends in this time of sorrow
- Bunner Smith, Sarasota, FL
We were all devastated when we heard the news. We have been neighbors with the McDonald/ Smith family since 1943 and have always considered them to be part of the Gowen family. We all loved Card and will miss him.
- Randy Gowen, Woodbine, GA
I am so sorry for your loss. You guys will be in my thoughts and prayers. God Bless you guys.
- Mark Troughton , Savannah , Ga
Many fond memories of days at Card's family farm, the bluff and Fernandina. What great times we had together. Rest In Peace.
- Joe Cannon, Atlanta , GA
I went thru high school and some time at Georgia Southern with Card where we roomed together for a year and now 50 years later I remember those times fondly. Card was a best friend and even though we didn't see each other much lately, when we did it was a great time together, he will be missed. Prayers to his family!
- Terry McGahee, Valdosta, Georgia
I sat behind Card in the First Grade and became great friends. He would ride his bike over to my house and tell me to quit watching cartoons and lets go play football. Card was the friend that you keep forever.
- Robert H Adams, Hobbs, NM
Joanie we were very saddened to hear about Card's passing. I worked with him for years at the Corps of Engineers and always enjoyed talking with him. We'll be sending prayers for your and Burnam's peace and comfort. May Card Rest In Peace. Patty & Tom Anglin
- Anglin, Savannah , GA
Card was one of the nicest people I have ever encountered. Regardless of how my day might be going at the Corps of Engineers, if I saw Card in the hallway I immediately had a huge smile. I cannot imagine anyone having an unkind word against him. The world has lost a wonderful individual, but Heaven has definitely gained. My condolences to Joanie and family and his many friends. May fond memories of this amazing person bring comfort and peace. Card will be so missed.
- Karleen Grevemberg, Savannah, GA
Enjoyed my time with Card ! My son and I had the pleasure of spending time with him and Burnan camping and watching the water go by at the bluff . He was a very good man and he will be missed .
- Laney L Carter, Pooler, GA
I, along with many others, have lost a best friend! Card and I worked together at the US Army Corps of Engineers for over 30 years. As with each of us who knew Card well, I am shocked and deeply saddened by his loss. May God hold Cardwell close and bestow his blessings on Joanie, Burnam, and the rest of Card's family throughout the coming days. Fair Winds and Following Seas My Loyal Friend! Bob
- Robert O'Kelley, Statham, GA
My heartfelt condolences go out to you, Joanie and Burnam, during this incredibly sad time. I worked at the Corps of Engineers Savannah District for many years and Card was the kindest, most respectful, and positive person there, -the ultimate professional. May he Rest In Peace.
- Rose Mary Cone, Savannah, Ga
Card was a genuine, gracious and kind man. He always gave of his time when the kids were is school and sports. My condolences, love and prayers to Joanie and Burnam.
- Lynn Brennan, Savannah, Georgia
Card was a good friend of my brother, Steve Sweat. Steve and I had different fathers, my father was a McDonald. Later in life at one of the McDonald reunions, I also learned that I was kin to Card. A few years ago, Card came down to my sister Freda's place at Sutherlin Bluff, and Steve, Freda, another sister Nancy, and I all spent the afternoon together reminiscing about growing up in Waycross. Card was a very nice person, very knowledgeable and interested in the McDonald family history. He was a great historian---it was evident at the reunions how much work he had put into tracing and accumulating all the records and memorabilia. Steve thought so much of him. I looked back at Card's Facebook page with many pictures of Steve, and I can only think of the stories they could tell, and how two wonderful friends are once again together. Rest In Peace, Card. You will be missed by many.
- Kay Currie, Darien, GA
There are those who go through life completely unnoticed. Then, there are those who shine so brightly, they can light the world. Such was the life of Card Smith. No better classmate, teammate or friend. RIP !
- Sam Handlee, Jacksonville, , FL
I was so surprised to hear that Card had past on recently. Too soon.... He was a fabulous Geologist and I was so lucky to have worked on projects with him, especially when I was still a young green Geologist. He always shared his knowledge so well and got me going on tasks, that were part of fabulous Corps projects. He mentored in engineering geology as well as environmental geology. I will always treasure my memories working with him and all the other geologists at the Corps. I send strength to his family at such a hard time.
- Toni Nicholson, Guyton, GA
Dear Card, May you rest in peace. Thank you for the joy you brought to everyones lives especially to Joanie and Burnam. Healing prayers for them and for all of your family! Love, Lisa and Jay
- Lisa Kennedy Bergstresser, Johns Creek , GA
So sorry for your loss, this news was a real shock and I was saddened beyond words to hear this. Card was a great fraternity brother and epitomized what being a fraternity brother was all about. Our last visit was at Ga Southern for a fraternity function a couple of years back, it was great to see Card and share some common interests. My condolences to you all in this time of loss and grief. In peace John Cochrane GAE #18
- John Cochrane, Banner Elk, NC
I am so sorry for your lost. Please know that you are in our heart, thoughts and prayers. Sincerely, Reina and Tyshaun Leeks (Calvary Lacrosse )
- Reina Rouse, Savannah , Georgia
Joanie and Burnam: May God guide you through this period of grief and help lead you to peace. Please accept our condolences.
- Chris, Don Dasher, Hilton Head Island, SC
I first met Card in 1968 as a freshman at Ga Southern. He was a very kind and gentle man . We reconnected in recent years and it was as though we had never missed a year of our friendship. I pray for Gods peace for all the family and friends. Rest In Peace my friend. ✝️
- Richard Batton, Macon , Ga
So, very sorry to learn of Cards passing. May the peace of Christ be with all of Cards family and friends as they come to terms with his loss.
- Ray and Sami Kennedy , Delphos , Ohio
May God be with the family during this time in need. CARD was a a close friend of mine while at Waycross High School. We both graduated in 1968.
- George Page, Hiawassee, Georgia
We shocked and saddened to learn of Card's passing. Please accept our sincere condolences. Keith & Darci
- Keith & Darci Wingate, Callahan, Florida
Services under the direction of:
Fox & Weeks Funeral Directors, Islands Chapel
912-898-0900
Memorial Service

6:30 p.m. on Thu, October 27, 2022

Calvary Baptist Temple
4625 Waters Ave (map)


SAVANNAH GA 31404

912-351-2288