We have been made aware that families being served by Fox & Weeks are being contacted by individuals requesting payment over the phone. Fox & Weeks will not contact a family requesting payment over the phone. Please contact the Savannah Police Department immediately if you are contacted and asked to make payment over the phone. Please contact Fox & Weeks if you have any questions.
Celebrating the life of
Rafael Sainz-Fernandez
Passed away on October 20, 2022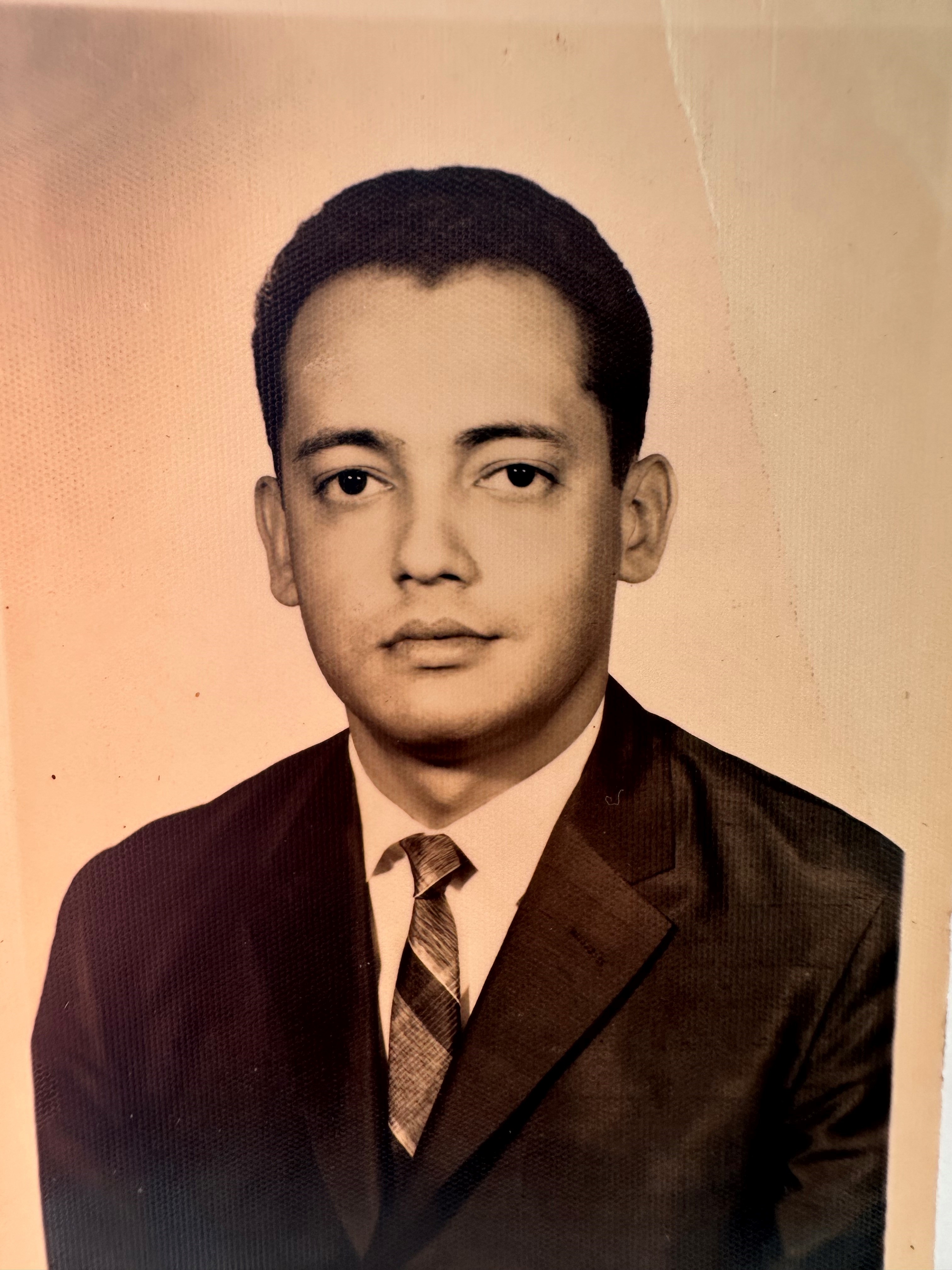 Rafael Virgilio Sainz-Fernandez, 79, passed away Thursday, October 20, 2022 at his home surrounded by his loving family.
He was born October 24, 1942 in Puerto Rico, and was retired from the U.S. Army where he was a Special Agent of the Army Intelligence. He was a member of St. James Catholic Church.
He is survived by his wife, Mariela Ruth Sainz, three children, Ada Sainz (Joseph), Carlos Sainz, and Rafael Sainz (Vicky), three step-children, Mariela Atencio-Gamboa (Rolando), Aristela Atencio, and Luis Atencio (Catherine), 15 grandchildren, and one brother, Tony Sainz.
Visitation will be 5:00 to 7:00 p.m., Tuesday, October 25, 2022 at Fox & Weeks, Hodgson Chapel.
Mass of Christian Burial will be 10:00 a.m., Wednesday, October 26, 2022 at St. James Catholic Church.
Burial will be 1:00 p.m., Wednesday, October 26, 2022 at Georgia Veterans Memorial Cemetery, Glennville, GA.
GUEST BOOK

A candle has been lit!
Paco, te vamos a extrañar un montón, te queremos!!!
- Anabel Bula, Panama, Panama
So sorry for your loss. POP I know you are at peace now, no more pain. I will always remember your smile. Love always
- Sherry Williams , Old Town, FL
Brother, remembering all the good times we shared. You will be missed by both of us.
- Jose and Nancy Parrilla, KNOXVILLE, TN
Siempre te voy a recordar, socio.
- Miguel Angel Echevers, Chitré, Panamá, Herrera
Hasta luego Paco, descansa en paz.
- Augusto Bula, Panama, Ciudad de Panama
Buenos días, Hola Paco!, Aunque estés lejos de nosotros, te reservamos un espacio en nuestros corazones, fuistes y serás muy importantes en nuestras vidas, te doy las gracias por todas las alegrías que nos compartiste, por tus grandes historias, por estar ahí para muchos, sabes Paco?, Te conocí algo tarde pero te me fuiste muy temprano... , Paz a tu alma y sé que dónde estés, estás alegrando el día.
- Ivan Torres, Panamá , Panamá
Paco siempre seguirá presente en nuestros pensamientos
- Franz Mendez, Panama, Panama
En nuestros corazones siempre habrá una oración por Paco, quien estuvo presente y atento con su familia y amigos en todo momento. Te vamos a extrañar durante esta corta separación. Dios te bendiga y reciba en su reino.
- Mendez Marin, Panama, Panama
Services under the direction of:
Fox & Weeks Funeral Directors, Hodgson Chapel
912-352-7200