Celebrating the life of
Cecil D. Abarr
January 25, 1929 - October 22, 2022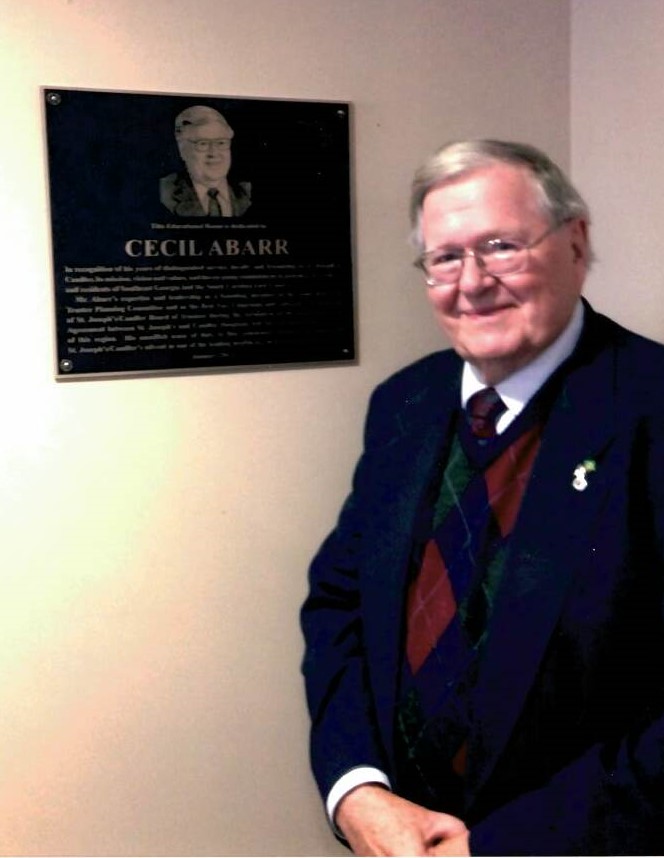 Cecil Dale Abarr passed away peacefully Saturday, October 22, 2022 at Spanish Oaks Hospice in Savannah, GA at the age of 93 with family by his side.
Cecil was born January 25th, 1929, on a farm south of Blockton, Iowa to parents Marietta Bruner Abarr and Ardith Abarr. Upon high school graduation in Clearfield, IA in 1946, Cecil enlisted in the Army serving as a Sergeant and was awarded a World War II victory medal.
In 1951, Cecil graduated from Simpson College in Indianola, Iowa with a Business Degree and soon married Margaret McAlpin Abarr. They had three children: Dennis (Sheela, one son), Shelley Harkins (Tommy, two sons), Peggy Oney (Tom, five daughters).
Cecil received an Accounting degree from Drake University and Executive MBA from University of Chicago.
Cecil worked for a variety of companies throughout his life including Frye Manufacturing Company in Des Moines, IA; Senior Vice President and CFO for Massey Ferguson Inc. in Des Moines, IA. He was recruited in 1969 to Memphis, TN to work in land development for four years. Tekton Corporation relocated his family to the Chicago area in 1973, he continued in land development including Eagle Ridge in Galena, Illinois. Union Camp transferred Cecil to Savannah, GA where he was appointed to President of Branigar Corporation. Developing and seeing and watching The Landings at Skidaway Island flourish over 44 years was a very proud accomplishment for Cecil. After his retirement he continued his developing and consulting where he specialized in commercial property and consulting with new golf course communities through his own company, Abarr and Associates.
It wasn't long before Lou Smith Abarr entered Cecil's life and they were wed on July 7th, 1979. Lou brought to the family two children: Charles Jr (Keiko, five children) and Patty Aiken (three children). Lou and Cecil enjoyed traveling together and visited the Holy Land of Israel twice and traveled to Europe as a representative with the United World Methodist Conference.
Wesley Monumental United Methodist Church in Savannah became his home church upon moving to Georgia; where he made lifelong friends. Cecil continued to volunteer at Wesley along with the opening of Skidaway Island United Methodist Church, donating the steeple and dedicated a pew in the sanctuary to his mother, Marietta. He was also part of the Emmaus community, Walk #2.
Cecil's involvement in the community expanded to numerous other organizations including serving on the Boards of Salvation Army, YMCA, Boy Scouts of America, Magnolia Manor and a member of Downtown Rotary in Savannah. He was Chairman of the Board of Trustees of Candler Hospital. One of his proudest accomplishments was being an integral part of the merger of St. Joseph and Candler Health Systems, and the development of the Nancy N. and J.C. Lewis Cancer and Research Pavilion, making services more efficient for Savannah. In 2008 Cecil received the Humanitarian Service Award from Simpson College also in 2018 received the AlIumnus of the Year Award, the highest award given by the National Boy Scouts of America. He was also a member of the Savannah Strider's, ran marathons and triathlons.
Cecil never knew a stranger, remembering and recognizing everyone he met. He greeted a waitress, nurse or physician with the same respect. He always taught his children and family to thank everyone. Every day was a new adventure for Cecil, trying different routes to the same destinations, saying "you can never be lost". He would attend a Methodist Church while traveling, or finding a movie theater just to go in to buy popcorn. He often spoke of his mother, Marietta, being the most influential person in his life. She gave Cecil a strong foundation of giving to others with love and a smile. Exercise, running and bicycling was his secret to staying young and healthy.
Cecil has been preceded in death by his parents, Marietta and Ardith Abarr, brothers Richard, Robert and Jerry Abarr, sister Joan Abarr Freemyer, great granddaughter Rowan, uncle Leland Abarr and numerous other relatives.
He is survived by his lovely wife, Lou Abarr, his sisters Phyllis Abarr Wood and Carol Lee Abarr Fisher and his youngest brother Larry Abarr. Cecil's life has been blessed with five children, 16 grandchildren, 21 great grandchildren and another great grandson expected in February, 2023.
Visitation will be 5:00 to 7:00 p.m., Thursday, October 27, 2022 at Fox & Weeks, Hodgson Chapel.
Funeral Service will be 2:00 p.m., Friday, October 28, 2022 at Wesley Monumental United Methodist Church. Burial will follow in Greenwich Cemetery.
GUEST BOOK
We will miss our most kind, respectful, compassionate, empathetic and loving friend. Our heart felt condolences to Lou and the family that flows tears from our hearts down to our souls. Amen.
- Mr. & Mrs. Robert (Elaine) Connor, Kelie and Kelcee Connor , Savannah , Ga.
I miss you Dad.You have been an outstanding Father and mentor. I love you your Step son Charles Jr.
- Charles Smith, Hinesville, GA
You are forever in my heart, and I thank you for the wonderful memories throughout the years grandpa. I have always enjoyed our talks and depended on your wisdom to get through difficult times as you would remind me if my worry was something I couldn't control to turn it over to God. Your advice and voice would always calm my soul. Thank you for the time we had at Abarr & Associates Realty Services, Inc. I will always cherish the years I spent learning real estate development from you as you are truly my mentor. I know your homecoming was beautiful and you are singing with the angels. Please know that Granny has so much support and love as we will take care of her. Until we meet again grandpa. I love you and miss you so much!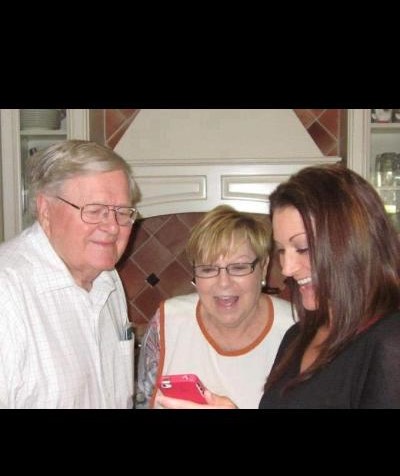 - Charmaine Aiken-Wilson, Jacksonville, FL
My condolences to the entire family. It is evident that Cecil is and will be missed but it is a comfort to know that he is now at rest with his and our Lord and Savior Jesus Christ.
- Delbert Vohringer , Port Wentworth , Ga
Condolences to the family of Mr.Abarr I had the pleasure of meeting him through Mrs.Abarr........he'll be greatly missed.
- Amanda , Savannah , Ga
What a wonderful person Cecil was. He was a peacemaker and a deep thinker who exuded joy. He had a great life and it is a blessing to have known him.
- Louisa Abbot, SAVANNAH, GA
Debbie and I were so saddened to read about Cecil's passing. He was a wonderful friend,co-worker and boss. He was a joy to be around and a role model for the way he treated people from all stations of life.
- Lawrence Hodges, Alpharetta, Ga
Cecil was a wonderful man and a true friend. His contributions to the city of Savannah, the Salvation Army and the Boy Scouts of America were exceptional. However his most lasting contribution was his involvement in the establishment of The Landings on Skidaway Island as one of the Branigar Organizations most senior executives. May he rest in peace.
- Ronald Morris & Peg Morris, Savannah, Georgia
Services under the direction of:
Fox & Weeks Funeral Directors, Hodgson Chapel
912-352-7200
Funeral Service

2:00 p.m. on Fri, October 28, 2022

Wesley Monumental United Methodist Church
429 Abercorn Street (map)


SAVANNAH GA 31401

912-232-0191