Celebrating the life of
Phillip A. James
March 29, 1960 - October 22, 2022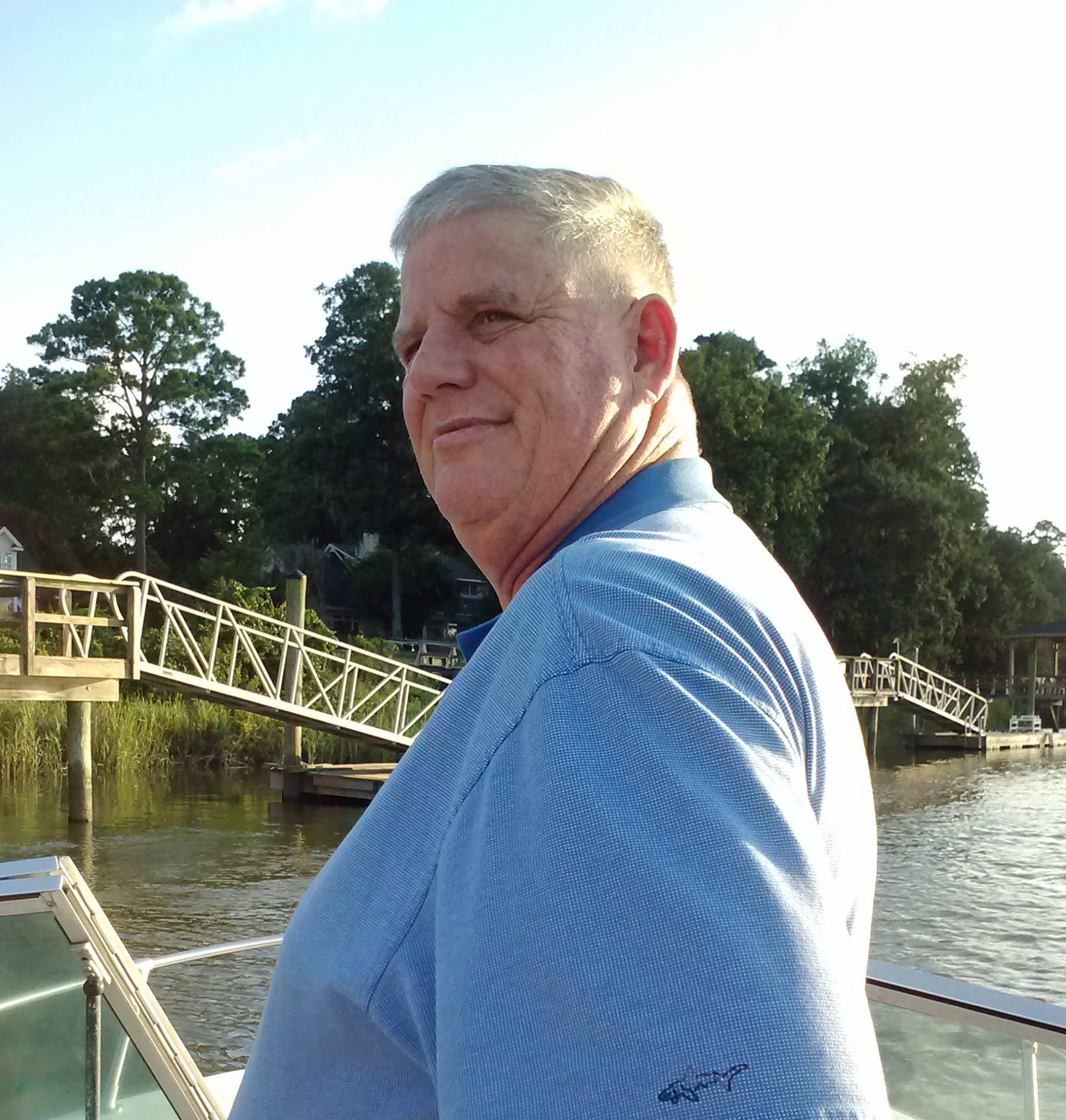 Phillip A. James, 62, of Shellman Bluff, died peacefully on October 22, 2022 at his home after a short illness.
He was born in Savannah, Georgia and is preceded in death by his parents Donald L. James and Lucille F. James, and his brother Fred James (Diane).
He is a 1982 graduate of the University of Georgia where he earned his BBA degree, majoring in marketing. He was a bulldog fan and enjoyed watching the football games between the hedges.
He was employed by Savannah Toyota where he was an assistant service manager. He excelled in his customer relations, receiving several honors and awards.
He was an avid fisherman, who enjoyed living and fishing on deep water and loved spending time with his sons.
He is survived by his wife, Lora R. James; children Nicholas P James, MD of Macon and Justin A James of Savannah; brother Donald L. James, Jr. and his wife Gail; brother Wayne L. James and his wife Trish; sister-in-law Diane O. Cummings (Mark) of Alpharetta; and several nephews, nieces, aunts, uncles and cousins.
A memorial visitation will be held from 11:00 to 12:00 on Friday, October 28th at Fox & Weeks, Hodgson Street, Savannah. The memorial service will be held at 12:00, following the visitation. Reverend Earnie Pirkle officiating.
Remembrances, in lieu of flowers, may be sent to the following organizations:
Love One Ministries
P O Box 639
Richmond Hill, Georgia 31324
Dave Thomas Foundation for Adoption
4900 Tuttle Crossing Blvd.
Dublin, Ohio 43016
GUEST BOOK
Lora, our heartfelt sympathies go out to you and the family. The energy, joy and humor Phillip brought to life was compelling. Blessings and prayers for strength to you now and always.
- Blake and Cindy MacIntyre , Pine Harbor , GA
Lora and Family, We were so sadden to hear about Phillip. We know this is a difficult time but we pray that you all can remember the fun and wonderful memories you shared with Phillip. With Much Love.
- Chuck and Debbie O'Donnell, Greenville, Sc
Lora and family, so sorry for your loss
- Robin Ansley , Bloomingdale , GA
I graduated with Philip in 1978 from Savannah Christian preparatory school. He was an outstanding guy! I wish to offer up my condolences and sympathies to your family at this time of sorrow.
- Joyce Eckes Bovee , Savannah, GS
May God keep his hedge of protection around you and your family and give you the strength to carry on. Praying for comfort and peace of mind. Love you guys.
- Eugenia Stutts, Brunswick, Georgia
I have had the pleasure of knowing Phillip as part of the Toyota family since 2017. He always had a smile on his face and was a proud ASMPro, a huge honor in Toyota. He was a die-hard GA fan and would do anything to help anyone, especially his customers. I always enjoyed our conversations and his willingness to share about the business. My condolences go out to Phillip's family, he will be missed greatly.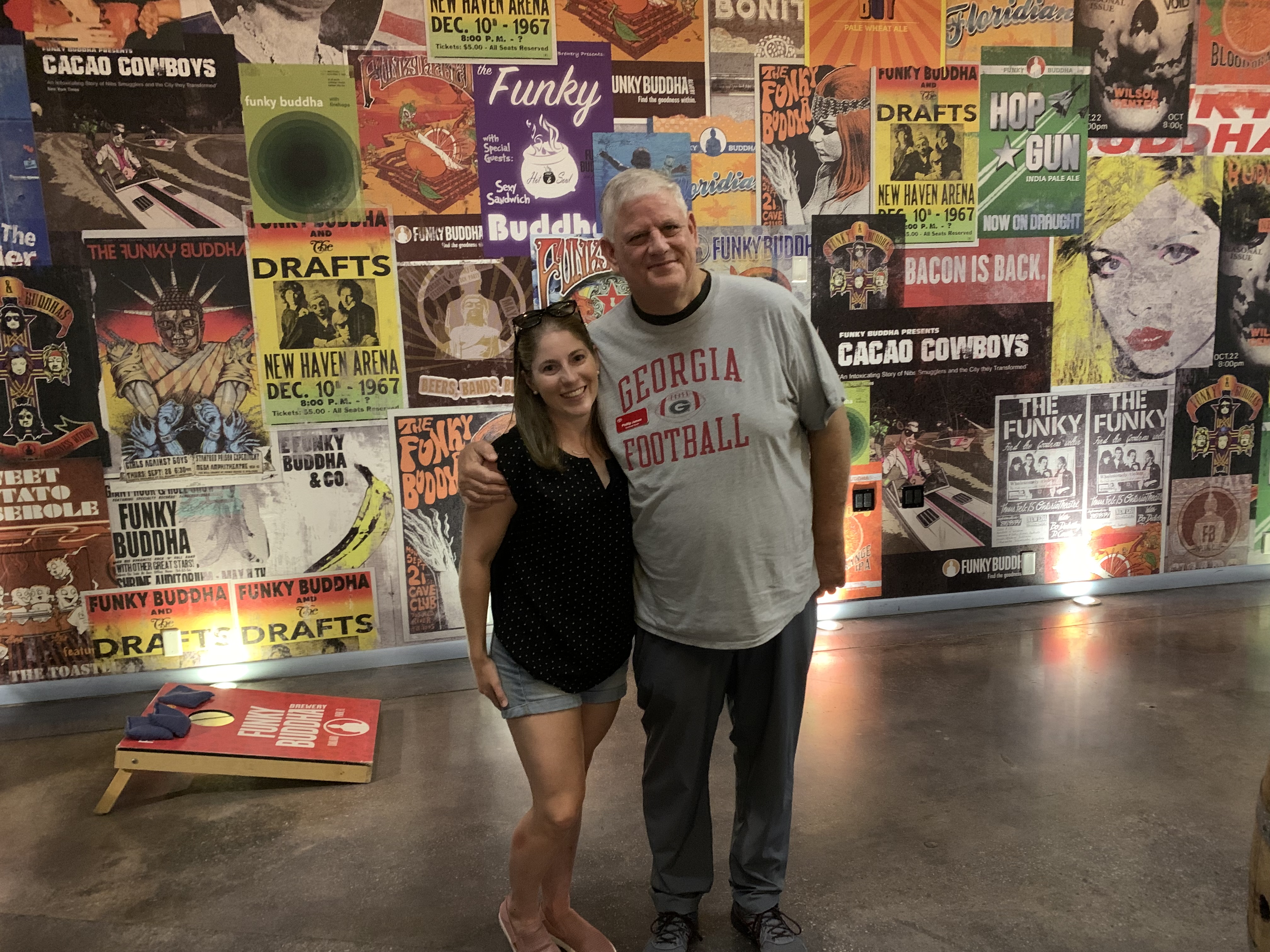 - Jennifer Guthrie, Deerfield Beach, FL
My condolences and sympathies go out to the family. Phillip was a great man and a good friend. I met Phillip in 2005 at Honda where we both were employed. He was a people person and it showed in the satisfaction he brought to customers. We remained good friends over the years and kept in touch. He will truly be missed.
- Calvin Turner, Port Wentworth, GA
So sorry to hear of Phillip's passing. We shared many conversations at Savannah Toyota. My condolences to you Lora and your entire family.
- Essie Johnson, Richmond Hill, GA
Lora, you have our deepest condolences and we're so sorry for your loss . Phillip always took excellent care of my family, my customers and everyone else. My kids loved him and he will be missed by all. May God bless you and be with you through this difficult time.
- Scott Drown, SAVANNAH, GA
I'm saddened to hear of Phillips passing. I felt like we were just starting to get to know each other at work. He had a big smile and always helped me whenever I asked for assistance without hesitation. My condolences to his family and friends.
- Matthew Cesaretti, SAVANNAH, GA
We were so sorry to hear of Phillips passing. I grew up next-door to Phillip in Wiltshire. I ran into him several years ago at Savannah Toyota. He was always so pleasant and helpful and went out of his way to take care of me and my family through his job.Our prayers and thoughts are with you and your family during this difficult time.
- Tommy and Lynn Ryle, Savannah , Ga
Rest in peace my friend. Have great memories of our days at Savannah Christian. Eddie Coppage
- EDDIE AND VALERIE COPPAGE, MIDDLEBURG, FL
Lora, We were so saddened to hear of Phillips passing! He was always larger than life with a big smile and a laugh! Will continue to pray for you as you learn to do life without him! Im so sorry! We love you!
- Julie Paskauskas , Savannah, GA
My condolences to your family. Phillip was such a funny man and we shared many laughs. I still think of the time we went fishing and I was yelling at him to quit messing with the fish on his line and pull it in. Then he saw that I would yank the fish in and not play with them and from that day on he would always ask when we would rip some fish lips again. I still remember his guttural laugh when he conned me into cleaning fish that day! You will be missed old man and keep on fishing and catch them fish until we can go again.
- Ed Stewart, Tallahassee, Florida
Phillip I had some great times on the water with you. Some day we will enjoy another fishing trip.
- Michael Tade, Columbia, Sc
Grandpa Phil, I love you so very much. You will forever hold a special place in my heart. You were what made me love the car business. You taught me everything there was to know and I don't know if I would be where I am today if it wasn't for you. I remember the last time I saw you, you told me you were proud of how far I have come from that little 18 year old girl who first started at Savannah Toyota and I will forever remember all the advice and love you gave me when my mom died last year. You will forever be one of my favorite people and I will miss you dearly. Catch some fish for us. Love you old man.
- Christina Wiggins, Tallahassee, Florida
Lora and family, My deepest condolences Phillip was my Service Advisor for all my cars at Savannah Toyota over a period of 10 years When my wife was dealing with cancer, he would always ask about her When she passed June 2020,he offered sincere condolences He was an outstanding and caring person I'm glad he touched my life! - Barry R Doepp Richmond Hill, Georgia
- Barry Doepp, Richmond Hill , Georgia
Lora, I am sorry for your loss, for our loss. I met Phillip about 7 years ago in Eulonia. His big smile and welcoming nature were hard to avoid and even harder, not to live. He often talked about the importance of his family to him and his deep love for them. I believe I met you in my coffee shop in Darien when you and Phillip were in town for second Saturday or something, if there is anything I can do please do not hesitate to ask. Even though Phillip band I did not stay in constant contact, it was always if we had anytime we had a chance to spend an hour or so together. God Bless.
- Chad Simpson , Darien, Ga
Lora, wishing you strength in the caring of friends and family and hope that time will gently soothe your sadness into peace. I have thought of you often over the past years and I am so sorry for your loss.
- Lori and Richard Masterson, THE VILLAGES, FL
Phillip was my Service Advisor at Toyota for many, many years and I can honestly say that I bought my second Toyota because of him and the wonderful care he took with his customers! He would tease me because I insisted on driving a minivan…..he thought I should drive something more sporty!! I knew that he would always look out for me and he never failed to ask about my family. I will miss you my friend. My prayers are with all the family.
- Mo Field, Savannah , Ga
My deepest condolences to the family. Phillip was and will always be such a special man. He taught me much of what I know now and was someone I could always count on to give me a good laugh. I'll always miss him from the bottom of my heart. Savannah Toyota will never be the same.
- Vanessa Collini, Savannah, Georgia
Lora and family, you have my deepest sympathy. I have many, many fond memories of Phillip through the years, from Thanksgiving at Grandmama's house to their family visits to NC to the many family reunions we've held in recent years. I am thankful I was able to spend some of his last days with him. Even though he was in the hospital and not feeling well, he kept me laughing and I hope I was able to bring a little cheer to him. Much love and many prayers.
- Carmen Freeman, Hilton Head, SC
I was very sorry to learn of Phillip's passing. He was a class ahead of me at SCS. He played basketball for the Raiders; I played football, and we were both on the track and field team. It was always a delight to be in his company. It seemed like he was always smiling or laughing about something, and even when he wasn't, it always seemed like he was on the verge of smiling or laughing about something, as if he was fighting to hold it back. I shall carry nothing but the fondest recollections of Phillip to my own grave. Peace, love, and blessings of comfort to his family. One picture is from the 1980 Buick Catalog for their Skyhawk model. Phillip is on the front porch coming out the door in the green shirt and red striped socks. Wesley Allen, SCS '79, who was also in the photoshoot for the catalog, sent it to me yesterday. When he learned of Phillip's passing over the weekend, Wesley ordered the catalog on ebay so that he could share the picture with Phillip's family. The other picture is of Phillip showing perfect form on his jump shot while playing basketball for the Raiders his senior year.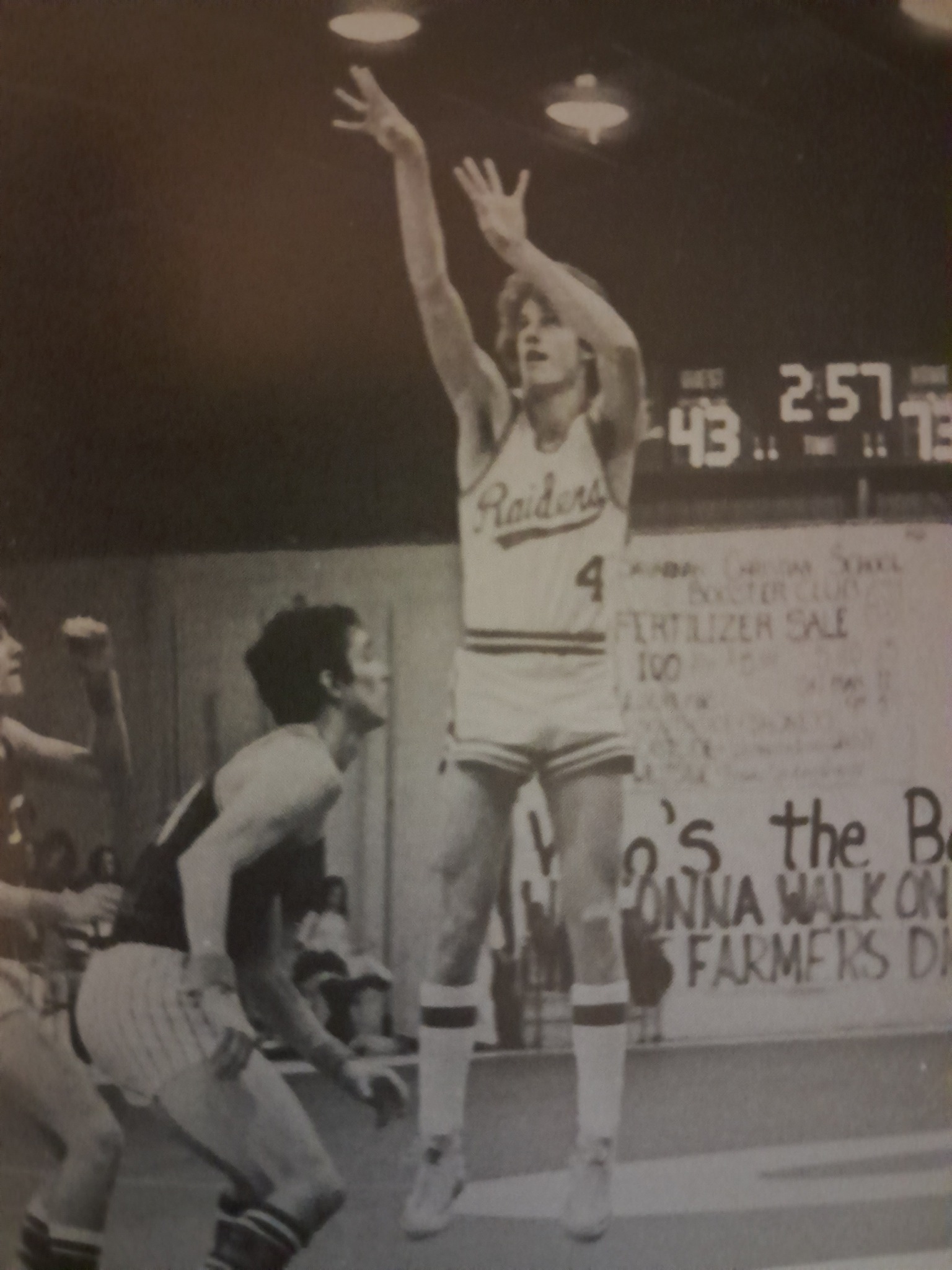 - Charles Zimmerman, ROSWELL, GA
I recently had the pleasure of meeting Phillip just this year while visiting his dealership for work. His presence and personality was always positive and inviting. Even when just walking pass him, he always smiles and/or makes a joke to just lift you up without looking for anything in return. He was such a genuine person. It was a absolute pleasure meeting and working with Phillip. My condolences and prayers goes out his family and loved ones during these very hard days.
- Lek Hendricks, Savannah , GA
Shine On Your Crazy Diamond
- Annie, Belle Bluff , Georgia
This is the picture of Phillip from the 1980 Buick catalog. He's in the green shirt coming out the door. His SCS schoolmates Tom Turner, Riley Allen, and Wesley Allen, who provided the picture, were also part of the photoshoot. Peace, love, and blessings of comfort to Phillip's family.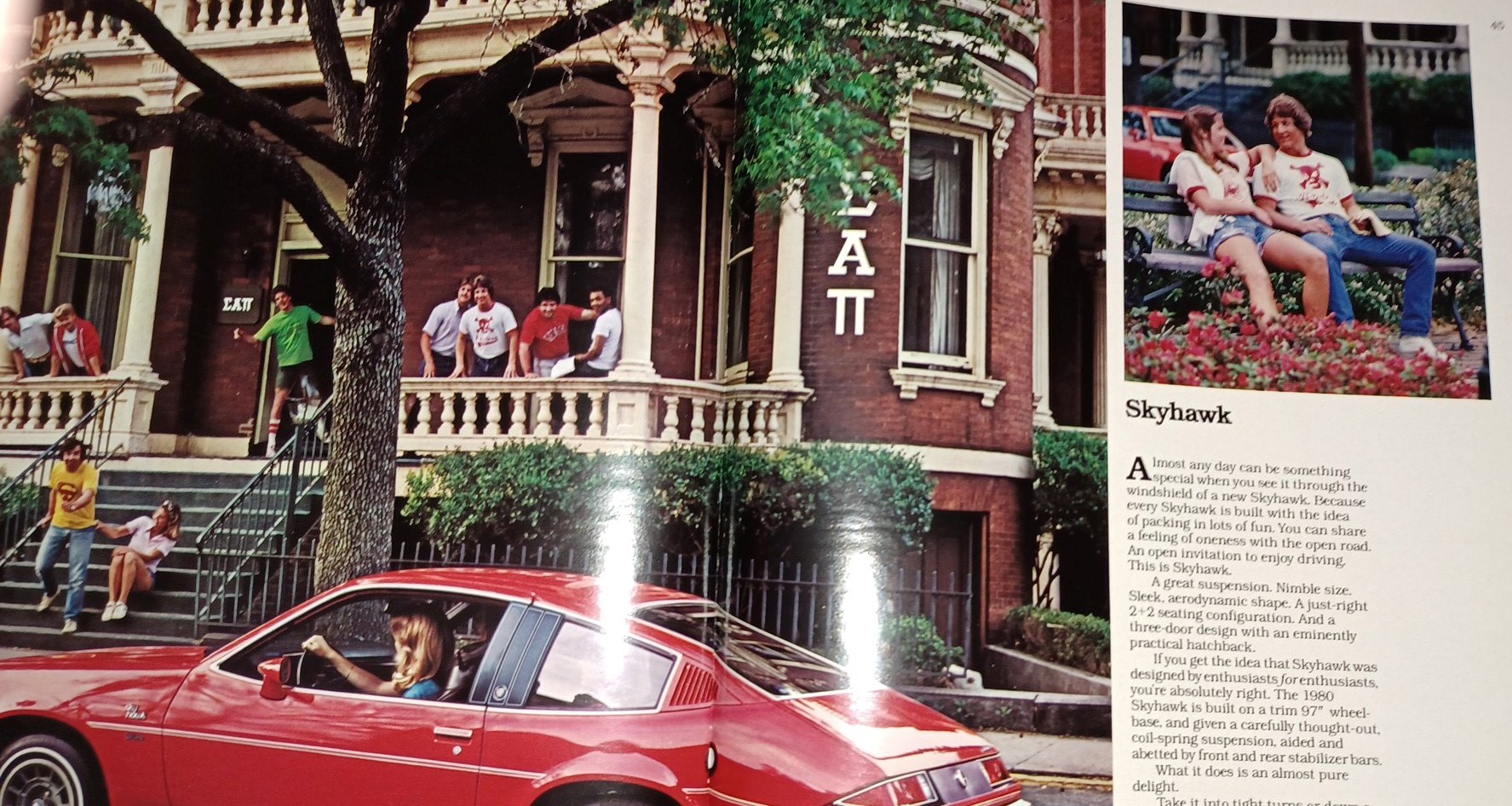 - Charles Zimmerman, ROSWELL, GA
We had Phillip as our Service Manager since 2006 and he was always helpful. Phillip always took care of us and was pleasant to work with. He will be greatly missed by us all. Our prayers and sympathy are extended to you.
- Jamie/Joan Herbster, Savannah, GA
Will always remember and love Uncle Phil. Such an amazing, charismatic man.
- Hank Stokes, Powhatan , Virginia
I just shocked to find out about Phillip's passing. Our heart-felt condolences go out the James family for your loss. Although it has been many years since we last spoke, I have very fond memories of Phillip from back in the day when we shared an apartment in Atlanta back in the 80's. Until we meet again on the other side my friend, Jack.
- Jack & Ginny Colcock, Johns Creek, Georgia

A candle has been lit!
- Debbie Coolidge, Savannah , Georgia
Services under the direction of:
Fox & Weeks Funeral Directors, Hodgson Chapel
912-352-7200
Memorial Visitation

11:00 a.m. to 12:00 noon on Fri, October 28, 2022

Fox & Weeks Funeral Directors, Hodgson Chapel
7200 Hodgson Memorial Drive (map)


Savannah GA 31406

912-352-7200