Celebrating the life of
Francis C. "Frank" Mathews, III
February 25, 1958 - October 20, 2022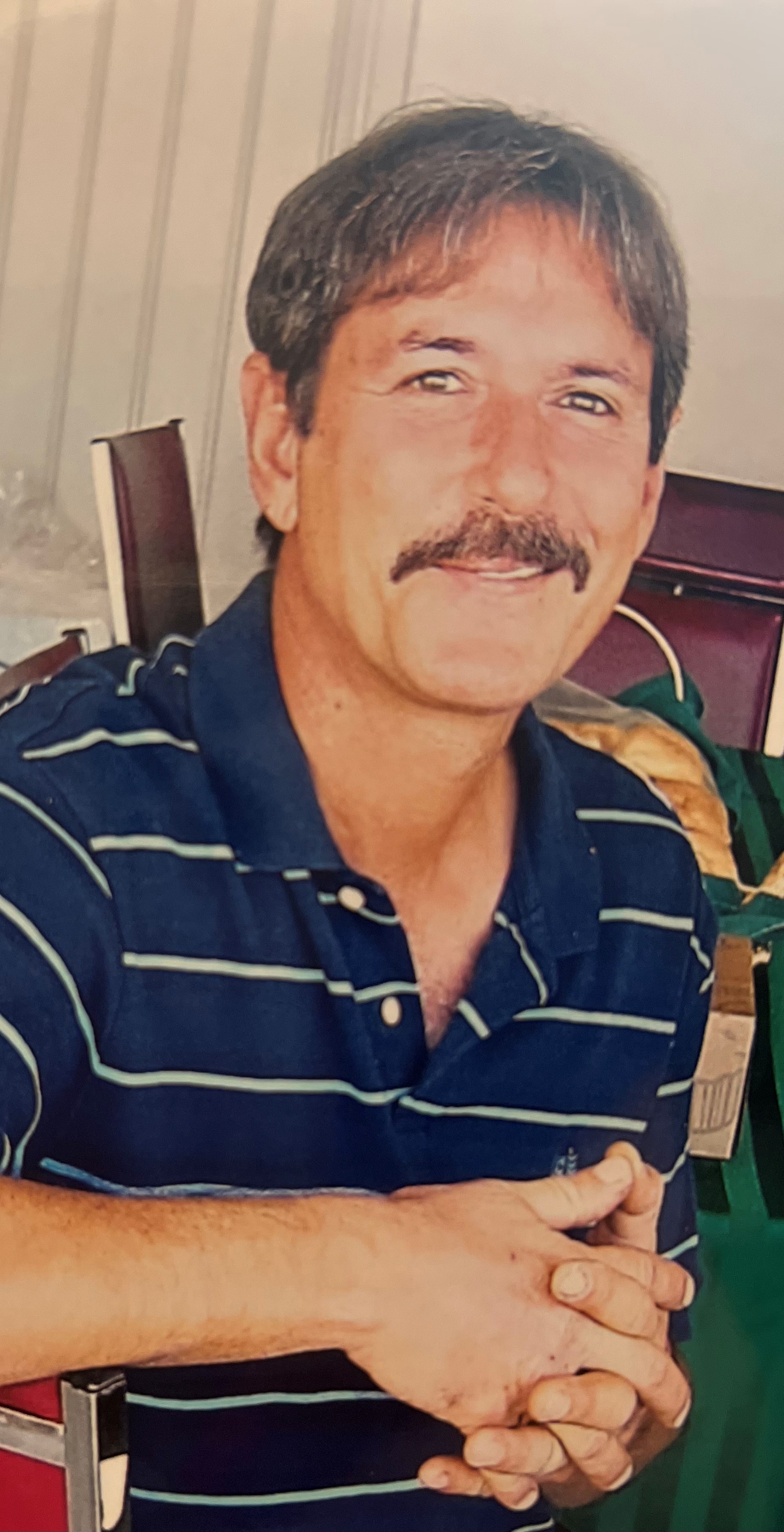 Frank C. Mathews III, age 64, of Savannah, Georgia passed away on Thursday, October 20, 2022. Frankie was born February 25, 1958 in Savannah, Georgia to Margaret Thurn Mathews and Frank C. Mathews Jr.
Frank is survived by his father, Frank C. Mathews Jr. ; brother Pat Mathews (Garlana) ; sisters; Carolyn Hefner (Mark Hefner) Alice Dongieux; Niece; Lauren Mathews; Nephews; Hunter and Brendan Mathews; Cory, Scott, and Ryan Hefner; Trey and Jon Paul Dongieux.
"Frankie" was preceded in death by Mother Margaret Thurn Mathews.
He attended St. James Catholic School and Benedictine. He was an excellent outboard motor mechanic. If he was not working on a boat motor, he was in a boat looking for his favorite fishing hole! His other favorite past times was watching the Braves and spending time with his pal "Chipper". He also loved spending the Holidays with his family. Frankie had a big heart, and he will be dearly missed by his family and friends.
A visitation will be held on Tuesday, October 25, 2022 from 10:00 to 11:00 a.m. at St. Peter the Apostle Catholic Church, 7020 Concord Road, Savannah, Georgia. A funeral service will follow at 11:00 a.m. at St. Peter the Apostle Catholic Church. Burial will be private in Catholic Cemetery.
Serving as pallbearers are Hunter Mathews, Brendan Mathews, Joe Mathews, Jimmy Mathews, Aaron Browne, and Dee Kicklighter.
Fond memories and expressions of sympathy may be shared at foxandweeks.com for the Mathews Family.
GUEST BOOK
Knew frank since 1966, we were kids in Kensington park. Sorry for your loss...
- Jerry disher, Savannah , Ga
I had the pleasure of knowing Frank since 2014. When I met Frank, the first thing I noticed was his beautiful smile. We had lots of adventures together . He taught me how to fish, which I so enjoyed. We took several fun road trips searching for boat motors. I have many great memories of our time together. I truly loved him. So sorry his life ended so soon.
- Pam Brantley, AIKEN, SC
Condolences to a wonderful family.
- Mike Kenny , Savannah , Georgia
Sending my prayers to the Matthew's family.
- Nancy Manucy Lawson, Savannah, GA
Frank was our neighbor for many many years, we always knew when Frank was home because of his boat motors going all day. We will surely miss him. Rest in peace.
- Maze/Powers, Savannah, Georgia
Frankie was my first cousin, we both had a big family. I loved those family holidays on Kensington Dr. when we got to see everyone. Hate to see him leave so early. RIP.
- Jim & Patty Mathews, Richmond Hill, Ga
Will miss you! Thanks for fixing me and Henry's boats.
- Anthony Joiner, Savannah, GA
My sincerest sympathy to the Mathews family. I feel lucky to have known Frank; he had such a fun and adventurous spirit. He left us too soon and will be missed by all who knew him.
- Michele, Savannah, Ga
I am so sorry to hear of this truly sad for the family.
- Charlean Smith, Savannah, GA
To the Mathews' family: Extending our deepest sympathy to you during this time. Our prayers and blessings are with you.
- Chris, Don Dasher, Hilton Head Island, SC
Dear Carolyn, Patrick, Alice and Family, I'm sorry for the recent loss of your brother, Frank, please accept my sincere condolences. Your in my thoughts and prayers.
- Joyce Daly, Garden City, GA
Services under the direction of:
Fox & Weeks Funeral Directors, Islands Chapel
912-898-0900
Visitation

10:00 to 11:00 a.m. on Tue, October 25, 2022

St. Peter the Apostle Catholic Church
7020 Concord Road (map)


SAVANNAH GA 31410

912-897-5156
Funeral Mass

11:00 a.m. on Tue, October 25, 2022

St. Peter the Apostle Catholic Church
7020 Concord Road (map)


SAVANNAH GA 31410

912-897-5156