Celebrating the life of
Barbara Griffith Porter
Passed away on October 18, 2022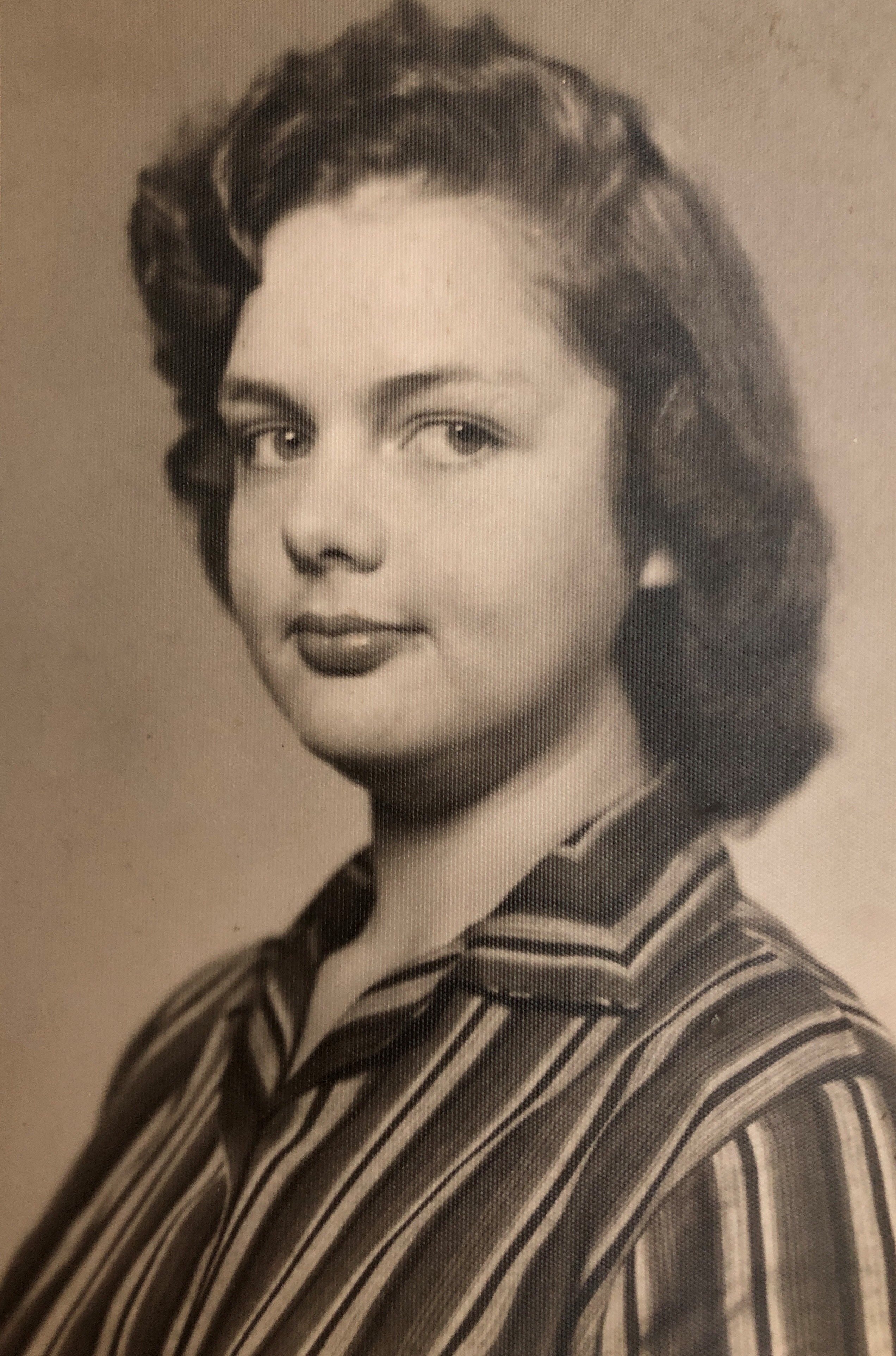 Barbara Juanita Griffith Porter, 79, of Savannah, GA, and wife of the late Robert Shig Porter, passed away early Tuesday morning, October 18, 2022, in the warm comfort of her home. Born in Savannah, GA on March 2, 1943, she was the eldest child of the late Robert Henry Griffith, Sr. and the late Loretta Gallovitch Griffith of Savannah. Barbara was employed for many years at Union Camp Corp. in the Talol Plant, worked as a Realtor for Burkhalter Realty in Savannah, served as a substitute Teacher, and taught Sunday School for many years as a devoted member of Ardsley Park Baptist Church. Barbara, a loving mother and grandmother, was a devoted homemaker, book lover and collector, and outspoken advocate of Libraries and early education in Chatham County.
Barbara is remembered as a gentle and kind soul to friends and family, a constant good to all who knew her. May her memory be a blessing to the generations.
Survivors include her two daughters Marylee Alice Porter and Jonathan A. Moore both of Savannah, GA and Rachel Porter Street and her husband Graham Street of Poole, Dorset UK and son Robert Shig Porter, II and his wife Kathryn of Garden City, GA, and her grandson Solomon Shig Porter.
"The angels, whispering to one another, Can find, among their burning terms of love, None so devotional as that of 'Mother'."
GUEST BOOK

A candle has been lit!
Much love to the Porter family. They mean so much to me and I share their grief. Mrs. Porter was a very kind and gentle soul and could make you laugh. She helped me find my first home on Penn Waller many years ago and I'll never forget her face when she saw mine when I first walked in. God bless and much love.
- Richard Dotson, Orlando, Florida
WITH DEEPEST CONDOLENCES: REMBERING BARBARA WITH FONDNESS. SHS CLASS OF 60
- ANNE EVERETT-COBB, Guyton, Georgia
So sorry to hear of Barbara's passing. I worked with Bob at the Chamber of Commerce in the late 70s. When I met Barbara I knew she was the perfect person for Bob. They were made for each other. Condolences.
- Ron Fargason, Savannah, GA
Marylee,Jonathan,Rachel and Robbie we loved Barbara. She was brillant and a dedicated wife and mother. She sold us our first house. We had some great times with the extended Porter family. Our love and sympathy to you. Suzanne and Shep
- Suzanne and Shep Ingram, Soperton, Ga
Services under the direction of:
Fox & Weeks Funeral Directors, Hodgson Chapel
912-352-7200
A Private Service Will Be Held