We have been made aware that families being served by Fox & Weeks are being contacted by individuals requesting payment over the phone. Fox & Weeks will not contact a family requesting payment over the phone. Please contact the Savannah Police Department immediately if you are contacted and asked to make payment over the phone. Please contact Fox & Weeks if you have any questions.
Celebrating the life of
Scott Galloway
November 12, 1965 - October 12, 2022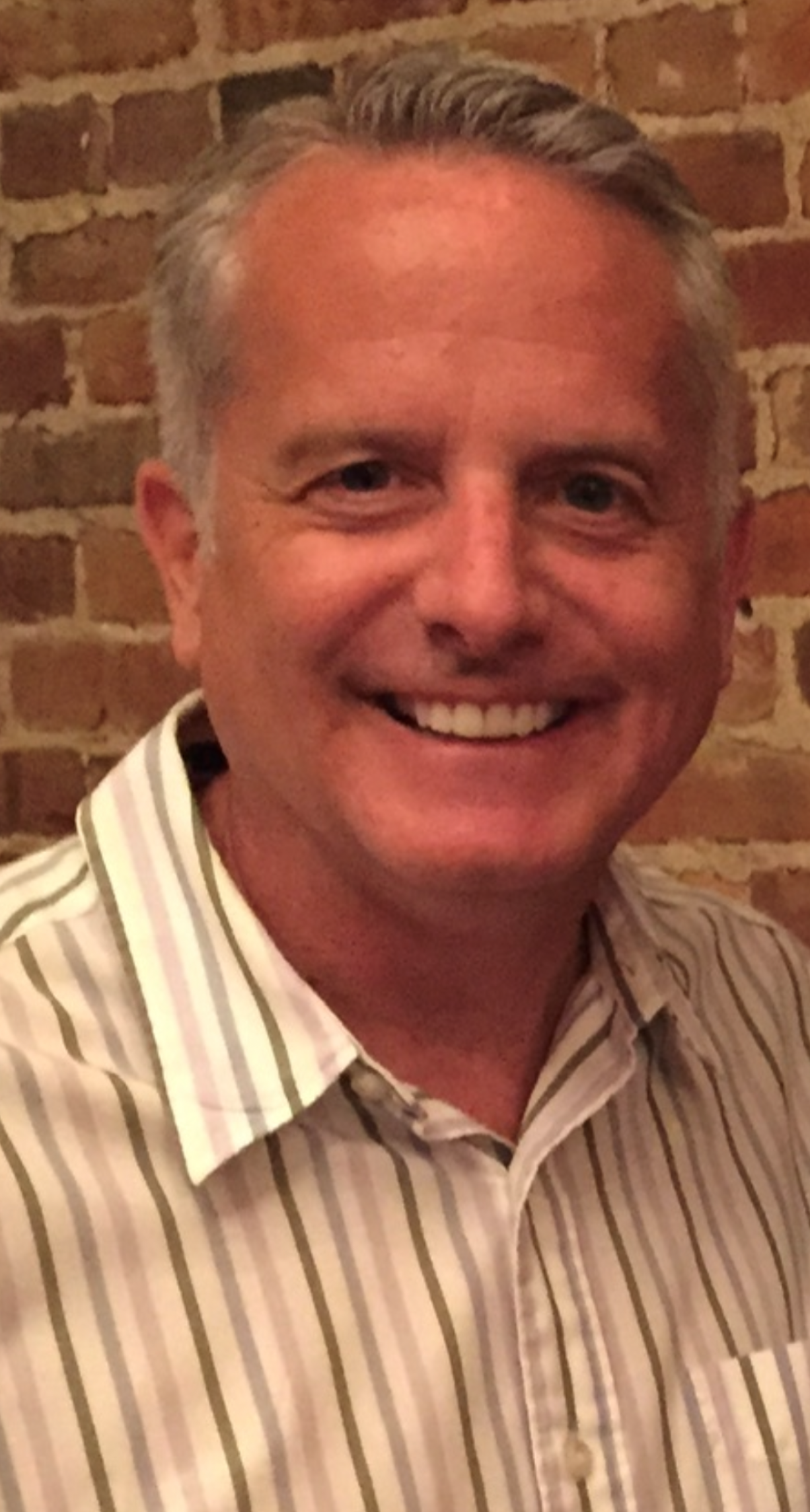 Scott Galloway, 56, passed away in Savannah, GA, on October 12, 2022.
Scott was born on November 12, 1965, in Owensboro, KY, to Tommy and Gayle (Knight) Galloway.
Scott is survived by his wife, Shelley Galloway (Nicely), his daughter, Emily Galloway, and his mother, Gayle Strehl; his sisters, Susie Fogle and Laurie (Jim) Pugh; his aunt Ginny (Ed) Simon; his nieces, Valerie Kamuf, Katelyn Kamuf, and Molly Pugh; and his nephews, Max Fogle and Ripley Pugh. His fathers, Tommy Galloway and Philip Strehl; grandparents Doris (Knight) Puckett, Henry and Helen Galloway, and Joseph and Nina Strehl preceded him in death.
Scott started his journalism career at WFIE in Evansville, IN. He held many positions: photographer, assignment editor, assistant news director, and news director. Scott was also news director at WTOC in Savannah, GA. His last position was Chief of Staff at Broughton Partners in Savannah, GA.
Scott's giggle was infectious — he was always up to something. He'd pull pranks on his co-workers, then collapse into tears from laughing so hard. Scott never took himself too seriously and made life more fun for those around him. Sarcasm was his second language.
Scott loved to act silly, but he also made a serious impact on the people he met. He was a mentor to countless journalists during his career. Many thought of him as their big brother. If Scott saw something in you, he'd help you achieve your goals and support you for life. Even when you didn't believe in yourself, he believed in you.
Scott was diagnosed with Parkinson's disease in June 2022. He fought his condition by researching the disease and focusing on the positives. Of course, Scott couldn't resist joking about the situation—telling Shelley he could probably "shake up a hell of a margarita."
A celebration of Scott's life will be held from 3:00 p.m. until 7:00 p.m. on Saturday, November 5, 2022 at the Western Kentucky Botanical Garden, 2731 West 2nd Street, Owensboro, KY 42301. A second celebration of Scott's life will be held on Saturday, November 19, 2022 from 4:00 p.m. until 8:00 p.m. at The Deck Beach Bar & Kitchen, 404 Butler Avenue, Tybee Island, GA.
In lieu flowers, please consider a donation to The Michael J. Fox Foundation for Parkinson's Research and Georgia Animal Rescue and Defense. Scott's two dogs, Louie and Lily, will also miss him dearly.
GUEST BOOK
Shelley, Emily and families…we are just crushed. So many wonderful times with you all back in our early days at WFIE. Scott was one-of-a-kind and a great guy. Please know that we continue to pray for peace and healing for all of you. Remember the laughs…Scott's gift to all of us.
- Jeff & Katie Lyons, Evansville, IN
Such a tragic sad loss prayers for all
- Nancy Barnes Alicia Van Nest , Elkton , Virginia
I am so sorry for your loss. Prayers for all.
- Susan McCarty McRoy, Owensboro , KY
Scott made every feel like a beloved friend. He led others with love and compassion. I am better for having known him. I'll miss our conversations about our faith and our quirky jokes. My sincere condolences and prayers for the family. Gone but never forgotten and always loved. Dr. Cris P.
- Dr. Crystal M. Pirtle , Richmond Hill, Ga
So sorry for your loss Shelley, Emily and the entire Galloway family. Thank you for sharing him with his TV family! His TV family is so grateful to have had him in our lives, however brief. Scott was so fun to be around and made us smile and laugh on a daily basis. His absence will be felt by all that knew him forever. I hope knowing how much joy he brought everyone provides a tiny bit of solace to you all. Prayers to you!
- Mindy Burns-Haws, Louisville, KY
Shelly and Emily you are both in my prayers. What wonderful memories you all will carry of him. He was such a great husband and father.
- Gaye Roby, Owensboro , Ky
I'm so sorry for your loss as a family. Scott was the best boss I've ever encountered. He cared about his employees and went out of the way to make me a better reporter. His calm demeanor and fun personality will never be forgotten ;(
- Tesia Reed Scruggs , Atlanta , Georgia
I was so surprised and saddened to hear of Scott's passing yesterday. I found a conversation on Messenger, where I asked if he had any idea of how long we had known each other. He replied with what I'd been thinking, "Nope! You've just always been there!" Between his TV and my time in radio, and I think we shared some early college classes, he was always there too. I That's how I'll keep thinking of Scott, always there but the Marti is down. Shelley, Emily, and Gayle, please accept my condolences on the loss of your husband, father, and son.
- Lisa Lamar , Owensboro, KY
Shelley and Emily, I was so surprised and so sorry to hear about Scott's passing. Gordon and I were so happy that we met your sweet family and you all were the best neighbors on Werner Ave. Please know you and Emily are in my thoughts and prayers. Mary Faulkner
- Mary Faulkner, Owensboro, KY.

A candle has been lit!
- Chris Cannon, Nashville, TN
The absence of Scott's great sense of humor will be missed. He often visited the WVJS radio control room during the final hour of my afternoon show and Todd Edwards' nighttime broadcast. Scott always had us laughing early in his career as a field cameraman at WVJS Cable 2. He was a pleasure to know, and a smart pro who was destined to become a broadcast leader. My condolences to his family. His friends will miss him. Rest In Peace, Scott!
- Dave Steele, Nashville, TN
Scott and I worked together in Owensboro in the very early days of his career. We were in touch regularly when he began working at 14. It was always a delight to work with him. He was one of the most positive persons I've ever known. When he began advancing upward at 14 I knew he would eventually be in charge of the whole darn department...and he was, of course. God bless you, Scott, you were one of the best!
- Jerry Birge, Jasper, Indiana
Shelley, Emily and family, My heartfelt sympathies to all. May Scott Rest In Peace and I hope you find comfort in your wonderful memories.
- Maria Hillenbrand , Evansville , IN
So sorry to learn this news. I always had great admiration for Scott and his great way with people. I was especially happy for your exciting new positions in beautiful Coastal Georgia. My wife and I send our deepest sympathy! Bill and Teressa Cummings
- Bill Cummings, Idaho Falls , ID
We are so sorry for the loss of Scott. We are praying for you all as you navigate life during this difficult sad time. We pray all the special memories you all have will help you and bring you peace.
- Allen & Vickie Thomas, Owensboro, Ky
My deepest condolences. Scott was a wonderful, knowledgeable., happy man. I am blessed to have known him.
- Lorri Beassie , Myrtle Beach, SC
My heart is so broken and sad for your family. I used to babysit Scott when we were growing up together. Such a sad thing that happened to my cousin my heart is saddened for him and you all❤️
- Kathy Corbett (Galloway), Maceo, Kentucky
I knew Scott for many years as a terrific journalist and a nice guy all around. He helped judge a number of Associated Press state broadcast contests, mainly in Texas. I am forever grateful. He was very much respected in the business. Condolences to Scott's family.
- Diana Heidgerd, retired Associated Press , Dallas, Texas
I was surprised to hear of Scott's sudden passing. I will treasure the times we spent together as cousins :myself, Keith and Scott on camping trips and at family gatherings and sleepovers. He was blessed with Gayle's humor and laugh. My prayers are with the family, especially Shelley, Emily, Gayle, Laurie and Susie. May the pain be tempered with the good memories.
- Greg L Field, shady shores, TX
Scott was one of the most joyful, loving, and intelligent people I've had the pleasure working with. My goal was always to trigger that famous giggle. He was always down for some hijinx but you could trust him completely when it was time to tackle big stuff. I can't believe he's really gone. To Emily - he cherished you so much and was so proud of you. Shelley - his love for you was inspirational to me. The fun you two had and your sense of adventure was amazing. I'm so sorry for your loss.
- Rachel Folz, Cincinnati, OH
I just heard the news of Scott's passing. I always had a great respect for Scott during our time together at WFIE. He was a true professional. Prayers for your family.
- Clarence Mann, Houston, Tx
Shelley, all of my sincerest thoughts and prayers are with you and the entire family. My heart is broken for you.
- Marianne Ganem-Poppell, Savannah, GA
Scott was an extraordinary person. And oh man, he will be missed by many. Shelley, Emily, Gayle, and family - we're thinking of you and sending prayers for comfort and peace. I feel so lucky to have known Scott and will never forget him, nor his laugh.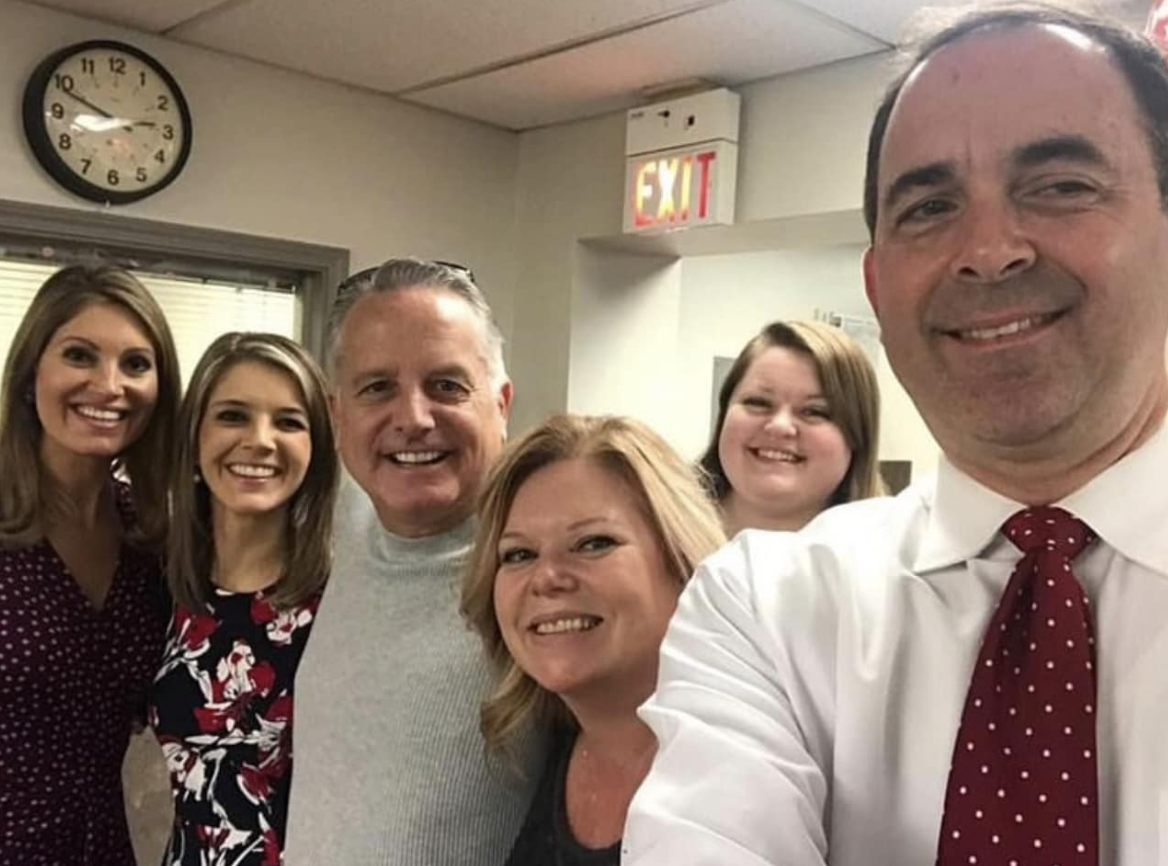 - Jackie Monroe, Evansville, IN
My deepest condolences to his family. We will surely miss this wonderful man. He was a pleasure to work with and BP will never be the same. We will remember you always Scott
- Francela Estrada, Atlanta, GA

A candle has been lit!
I am truly blessed to have known a man like Scott. He always had a smile on hs face and knew EVERYONE's name. He will be missed. RIH
- Sheryl Evans, Savannah, Georgia
Shelley & Emily and Gayle my heart breaks for all of you. Please know all of you are in my prayers
- Sue Mills Payne, Owensboro, Ky

A candle has been lit!
- Tiawania Dailey, Savannah, Ga
We're shocked and saddened to hear of Scott's passing. Our thoughts and prayers go out to his immediate and extended family. I have so many good memories of camping, fishing trips, and sleep overs with Scott as we were growing up. He always laughing about something. He will be greatly missed.
- Keith Strehl, LEXINGTON , Ky
I am so sorry to hear about Scott. My heart goes out to your family. Scott was the first person to hire me in TV news. His leadership, kindness, and mentorship at WFIE was unmatched. He will always be one of the greatest managers I have ever had, and his presence in the newsroom was unforgettable.
- Jessica Schmidt, Cincinnati, OH
Services under the direction of:
Fox & Weeks Funeral Directors, Hodgson Chapel
912-352-7200
Celebration of Life

3:00 until 7:00 p.m. on Sat, November 05, 2022

Western Kentucky Botanical Garden
2731 West 2nd Street (map)


OWENSBORO KY 42301
Celebration of Life

4:00 p.m. until 8:00 p.m. on Sat, November 19, 2022

The Deck Beach Bar & Kitchen
404 Butler Avenue (map)


TYBEE ISLAND GA 31328