Celebrating the life of
Thomas Andrew Myers
October 28, 1937 - October 08, 2022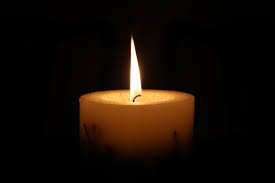 Thomas Andrew Myers, 84, died October 8, 2022, with his family by his side. He was born in Thomasville, NC on October 28, 1937, to Mabel Sullivan Myers and Willis Lamberth Myers.
Tommy graduated from High Point University, where he was a member of Sigma Phi Epsilon Fraternity, with a degree in Chemistry. He enjoyed a career at Akzo Nobel, a Universal Chemistry Company for 40 years.
Tommy (Papa Tom) was a patient, kind, courageous and brave man who loved his family and friends. He endured the disease of multiple sclerosis for many years with hope and faith.
He is preceded in death by his first wife Joyce Myers; son, Jeffrey Myers; and his stepdaughter, Grace Cheyney Johnston.
He is survived by his wife, Patricia Myers; brother, Jerry Myers(Linda); his children, Elizabeth Anderson(James), and Larry Myers; stepchildren, Stewart Stepp (Amelia) and David Stepp; his grandchildren, Allison Medica(Jason), Andrew Myers(Anne), Peyton Myers, Ashley Myers, Nickolas Price(Crystal), Marshall Johnston(Amanda), Natalia Stepp, Francisco Stepp, Brandon Kauffman, Amanda Stepp, Kaylee Stepp, Melanie Stepp, Nicole Stepp and Eva Stepp. He has many great grandchildren and nieces and nephews who were very important to him.
The family would like to thank the staff at Buckingham South for their loving and compassionate care of Tommy, Dr William Stuart (MS Center of Atlanta) who cared for Tommy for over 40 years, Dr. Steven Corse, and many other fine Savannah doctors. We are especially grateful to Compassus Hospice.
A memorial service will be announced for Tommy at a later date.
GUEST BOOK

A candle has been lit!
I am very saddened at the passing of this dear sweet man that I loved so very much. I met him and his beautiful wife Pat when Tommy was a patient of Dr. William Stuart, my employer. What a terrific man Tommy was, never once in the years that I knew him did I ever ever hear him complain of this dreaded disease MS. Never once did he ever complain, in fact he always had a smile and a kind word for every challenge he faced. I have so many happy memories of my time with him and Pat. I adopted Tommy as the father I never had, I love you so much Tommy and I will miss you terribly Always in my heart.
- Debby Rychlik, Merritt Island , Florida
So sorry. "T" will certainly be missed. He was as fine a person as you will ever know.
- RAY JOHNSTON, SAVANNAH, GA
We are so sorry to hear of Tommy's passing. We use to work with him at Georgia Pacific. He will be greatly missed. Sorry for your loss and ours.
- Tommy and Georgia Lowery, Bloomingdale, Ga

A candle has been lit!
- Tommy and Georgia Lowery, Bloomingdale , Ga
Services under the direction of:
Fox & Weeks Funeral Directors, Hodgson Chapel
912-352-7200
A Celebration of Life Will Be held at a later date