Celebrating the life of
Ann Stovall Stevens
August 31, 1928 - October 12, 2022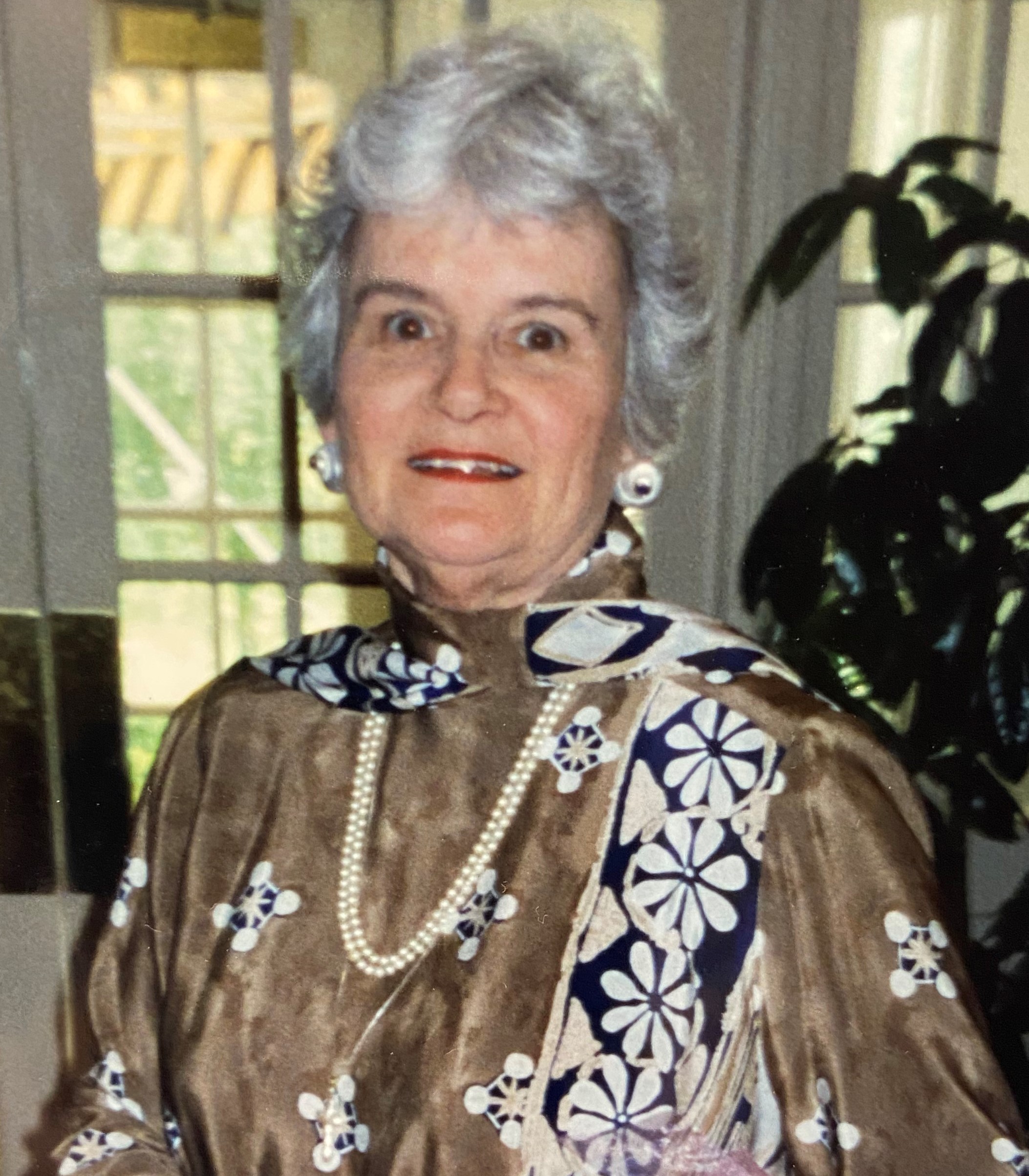 Ann Marshall Stovall Stevens passed away peacefully in her home on Wednesday, October 12, 2022.
Ann, born on August 31, 1928 in Savannah, Georgia was married to Henry Dana Stevens, III for sixty-six years. She was blessed with and survived by their two children, Henry Dana Stevens IV (Mary Lee) of Savannah, and Cabell Stevens Cummins (Patrick) of Charlotte, NC.; four grandchildren, Dana Coates Stevens (Courtland), Scott Alexander Stevens (Lea), Robert Wilson Cummins (Maya), and Andrew Joseph Cummins; seven great grandchildren; and her dear cousins, nephews, niece, and friends.
In first grade, Ann attended a French speaking Catholic school in Paris, France where she lived with her parents, the late Anna Cabell Marshall Stovall and Joseph Ganahl Stovall. As a child, Ann attended the Pape School in Savannah and the Shipley School in Bryn Mawr, Pennsylvania. Ann attended Chevy Chase Junior College and the University of Georgia where she majored in Art History. While at Georgia, Ann was a member of Phi Mu Sorority, which at the time was housed in her uncle's former home on Milledge Avenue.
Ann was a past member of Christ Church Episcopal where she served on the Flower Altar Guild, the Outreach Committee, Savannah Tour of Homes and Gardens, and taught Sunday School. After leaving Christ Church, Ann joined and was a supporter of Christ Church Anglican. Ann served as Savannah Town Committee Chairman of The National Society of the Colonial Dames of America in the State of Georgia and was a member of The Married Woman's Card Club, The Junior League of Savannah, and the Trustees Garden Club where she served as an artistic flower show judge for the Garden Club of America.
Ann enjoyed playing golf, and entertaining. She loved her family, gardening, painting her religious icons and watercolors, flower arranging, needlepoint, travel, reading and shopping.
The Stevens family offers a special thank you to Life Private Duty CNA & Caregivers, Sabrina Mason, Principle, Latasha Brown, Melanie Hendricks, Charlesetta Young, Cynthia Ferguson, and Wanda Joyner. Also, they would like to express their gratitude to Lisa Upchurch for her friendship and kindness.
A graveside service will be held at 11:00 a.m. on Wednesday, October 19, 2022 in Bonaventure Cemetery. Following the service a reception for family and friends will be announced.
Remembrances may be made to Christ Church Anglican, 2020 Bull Street, Savannah, GA 31401 or a charity of your choice.
GUEST BOOK
My heart is with you during this sad time. I cherish my memories of fun summer visits at the Tybee cottage with you and the older generations. Ann had such style, wit and verve! I wish I lived closer to Savannah and could have enjoyed more of the events of your growing families. Much love! Cabell
- Cabell Marshall Romer, Charlottesville, Virginia
She has a wonderful legacy and much love to carry on.
- Chata Smith , Easton, Md
Mary Lee, I am sorry to hear of the death of your mother in law. She must have been a remarkable woman. Sincere condolences, Paula
- Paula Walker, Tybee Island, GA

A candle has been lit!
Y'all are in my prayers she will truly be missed
- Melanie Hendricks , Savannah , Georgia
Henry, I am sorry for your loss. Your mother was always so nice and friendly to me. Please accept my condolences.
- Allison Brennan Yeoman, Baltimore , Maryland
Services under the direction of:
Fox & Weeks Funeral Directors, Hodgson Chapel
912-352-7200
Graveside Service

11:00 a.m. on Wed, October 19, 2022

Bonaventure Cemetery
330 Bonaventure Road (map)


Savannah GA 31404

912-651-6843