Celebrating the life of
Alissa Marie Gordon
April 28, 1993 - October 01, 2022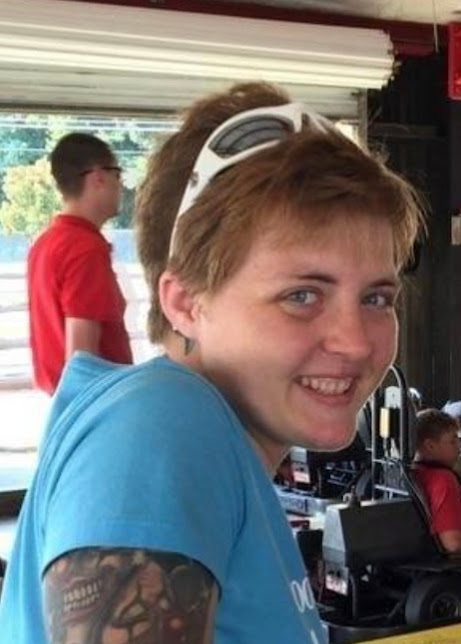 Alissa Marie Gordon, age 29, of Hiram, Georgia, passed away at home during the final hours of September, 2022. She was predeceased by her beloved Nana, Ernestine Forbes, and her step-father, Jeff Grimes. Alissa is survived by a host of family members who loved her dearly, and many close friends that she cherished as family. Throughout her lifetime, Alissa's love for her grandmother, Glenda Beach, and devotion to her mother, Melissa Gordon, were ever present.
Alissa was a 2011 graduate of Appling County High School in Baxley, Georgia. Following graduation, she underwent rigorous training to become an Emergency Medical Technician and firefighter. She continued her education throughout her career by completing a variety of certifications in her field. Alissa worked tirelessly during the Covid-19 pandemic, fearlessly helping others who were in need in hospitals and clinics across the country. While she worked for a variety of EMS agencies providing regular emergency services, Alissa's favorite way to share her skills was by working EMS for special events, festivals, and concerts in the Atlanta area.
A memorial service for Alissa will be held on Saturday, October 15, at 2:00 PM at Pavilion #1 at L. Scott Stell Park in Savannah, Georgia. Everyone is invited to attend the memorial, and if possible, to wear attire in shades of green, one of Alissa's favorite colors. Please join us in celebrating Alissa's life and legacy by sharing "three words" to describe her spirit and personality, either online or in person at the memorial.
Details of her burial will be available at a later date.
GUEST BOOK
My heart is broken for you all. I had the privilege of getting to know Alissa in her travels as a Covid nurse. I'm so very happy I got the chance to not only get to know her but to call her my friend. Type of friend who would make you laugh on your worse days and call you out when you need a talkin' to you. those friends are the best and realest of them. I'm so sorry for your loss; I know how very much she treasured her family and her little sister owned her heart. Thank you for sharing Alissa with us. Life wont be the same without her laughter n love.
- Christine Liane, Concord, NH

A candle has been lit!
- Connie Williams, Lyons, GA
Services under the direction of:
Fox & Weeks Funeral Directors, Hodgson Chapel
912-352-7200
Celebration of Life

2:00 p.m. on Sat, October 15, 2022

L. Scott Stell Park