Celebrating the life of
Murray Booth Howell
February 01, 1938 - October 09, 2022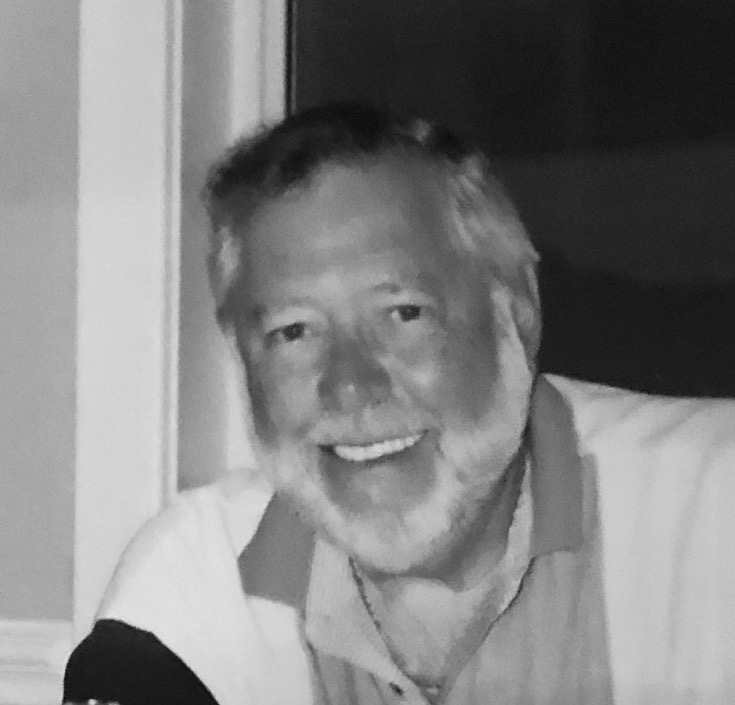 Murray Booth Howell died peacefully on the morning of October 9, 2022, after eighty-four productive years filled with interesting work, family, and adventures. Starting as a ceramic tile contractor in his teens and then focusing on commercial masonry construction, he had a successful forty-year career as the owner/president/estimator of United Masonry, Inc. in the southeast Tidewater area of Virginia. He was proud of the work his company's bricklayers, superintendents, laborers, and staff accomplished in Hampton, Newport News, Yorktown, Williamsburg, Virginia Beach, Norfolk, and surrounding areas. In the good years, there were large jobs at Newport News Shipyard, Norfolk Naval Base, Langley AFB, NASA, Busch Gardens-Williamsburg, Fort Eustis, USCG-Yorktown, Naval Air Oceana-VA Beach, and many high schools, libraries, malls, stores, hotels, dormitories, courthouses, water treatment plants, car dealerships, and more along the way. In the tougher years, Murray paid his bills and was happy for any work which came his way. He served as president of the Peninsula Builders Exchange, the Virginia Masonry Association & the Hampton Lions Club and loved his work. In his spare time, he enjoyed developing residential neighborhoods and operating a marina & family restaurant in West Point, VA.
Murray was born on Feb. 1, 1938, in Hampton, VA thanks to his father George Jasper "Josh" Howell and mother Eunice Pauline "Doll" Howell. He lived in Hampton, Gloucester Point, Mathews and Hartfield, VA most of his life before moving to Savannah, Georgia with his wife Ann about 15 years ago. He attended Robert Sugdens Elementary, Wythe Junior High, Hampton High School, Fork Union Military Academy, and College of William & Mary where he earned a bachelor's degree in Business Administration & Management. He enjoyed scuba diving in the Caribbean and deep-sea fishing with Conway Sheild and friends, and all his time spent with long-time friends Gary Kemp and Nelson Eller.
He is survived by his wife of forty-five years Ann Wright Howell, and his four sons, Murray B. "Soc" Howell, Jr. & daughter-in law Ann Cliett Howell, Harry K. "Herc" Howell & daughter-in-law Michele Benson Howell, Jacob Aaron "Jake" Howell, and Joshua Vaughn "Josh" Howell & daughter-in-law Lauren Barr Howell. He is also survived by his grandchildren, Juliette Clarke Howell, Christine Elizabeth Howell, Oliver Stevenson Howell, Taylor Elizabeth Howell, Broughton Nicole Howell, and Lily I. Aiken. He was predeceased by his parents and older brother George Timothy Howell.
A celebration of life service is planned near the fountains at Wilmington Island Plantation, Savannah, GA on Friday, October 28, 2022 at 5:00 pm. In lieu of flowers, please consider a gift in Murray's memory to a Tunnel to Towers Foundation, 2361 Hylan Boulevard, Staten Island, NY 10306 or a charity of your choice.
GUEST BOOK
So sorry for your loss. My condolences to all of the family.
- Leigh Howell Davidson, Cordova, Tenn
I know he was welcomed with open arms by his brother and Doll& Josh. May all be at peace.
- Pamela Pauline Howell Angle, seaford, va
Our thoughts and prayers are with y'all at this time.
- Bert and Dickie Burroughs , Mathews, Virginia
It was a sad day for us on Thursday when we learned of Murray's passing. We were fortunate to have met Murray and Ann not long after all of us first purchased a home in Savannah. Murray and Ann quickly became not just good neighbors, but some of the best friends we have ever had. In recent years we didn't get to see each other much, but it was always a real pleasure whenever we ran into Murray at the grocery store. Between us talking so much, I'm sure the other customers at Kroger were glad to see us go when we finally wrapped up the conversations! There are probably few men who had the character and integrity that Murray possessed in the years we knew him. He was used to addressing problems in his many years of being a successful businessman and contractor, and he was always looking for a solution and never reluctant to give his opinion. On politics, we often weren't in agreement, but he still somehow liked us anyway! We still to this day think back fondly on all the good times we had talking with Murray and Ann over a glass of iced tea. Back then, Ann's dog Peaches was always close by keeping all of us in line. Ann, we are so sorry for your loss. We also know how much Murray will be missed by all of the family. It was obvious they were so important to him, and I know they equally loved him back.
- Marty Propst & David Griggs, Savannah, GA
I am so heart broken to hear of Murray's passing. A great part of my life was spent working as his bookkeeper at United Masonry and I could not have asked for a better, kindly or more generous boss. He cared so much about his company and employees. I learned much from him in the many years I got to know him and the family. He will be greatly missed by many. The world has lost a wonderful man but heaven has gained a gentle soul. Condolences to the family and friends, I know how you feel in this sad time and my heart and prayers are with you, RIP Murray you were never and will never be forgotten, say hi to my mom I am sure your paths shall cross.
- Janice Rathbun, Hayes, VA
Ann, Boys and Family, Our hearts break with you. May the Lord bring you comfort and peace during this time. Daddy loved Murray with everything he had. They were closer than any pair of brothers could be. When you are having a hard time, please think about this: Can you even imagine the conversation going on right now?! What a trip that will be. I can still hear them two. Together, they were something else. Be blessed and know that we are mourning with you. Betty, Diana and Gary J
- Kemp Family, Grafton, Virginia
My condolences to the family.
- Conway Sheild, Williamsburg, VA
Services under the direction of:
Fox & Weeks Funeral Directors, Hodgson Chapel
912-352-7200