Celebrating the life of
Haywood Nichols
April 26, 1938 - October 04, 2022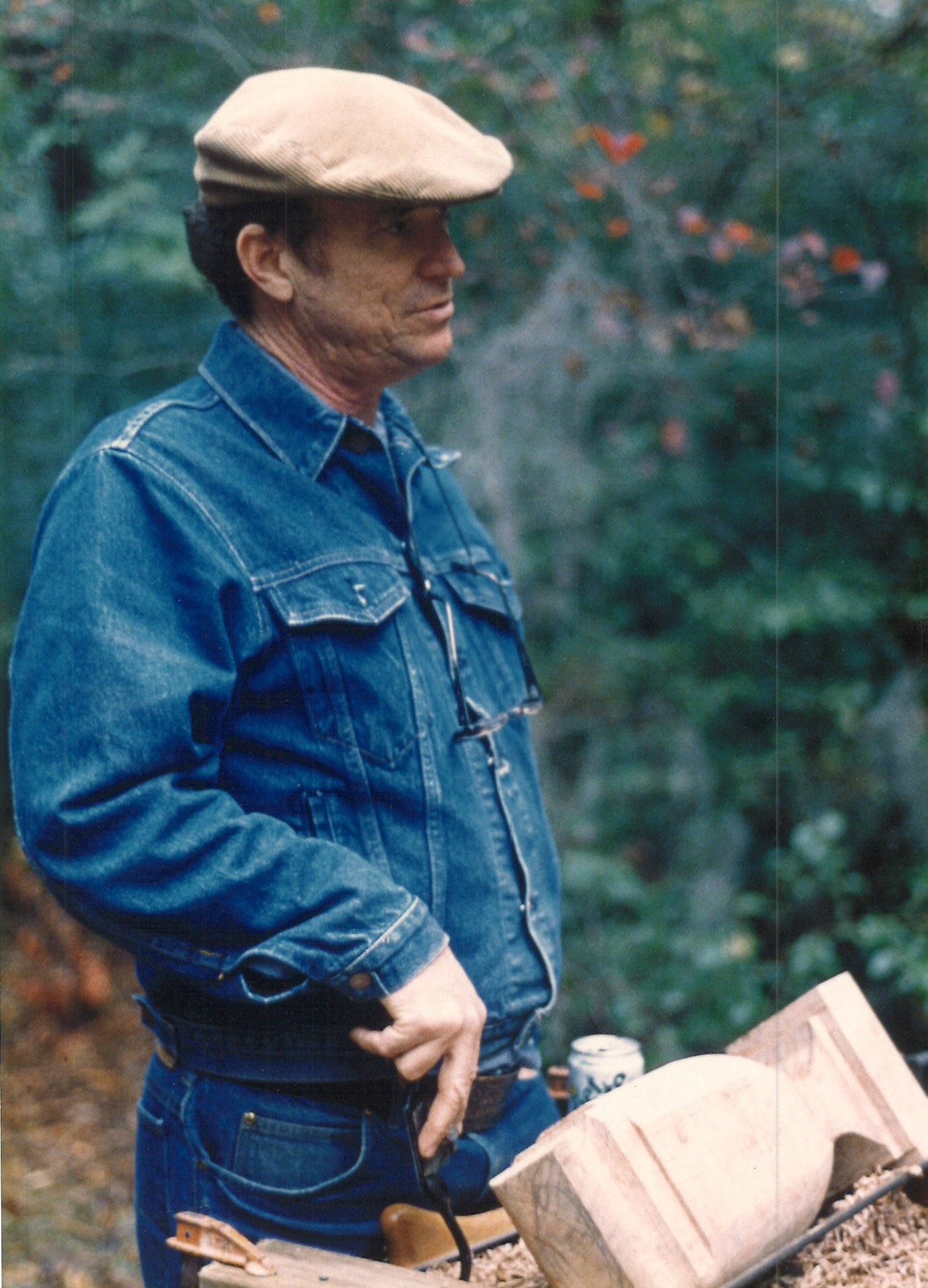 Haywood Nichols 1938 – 2022
He passed away on October 4th, after a year of 3 strokes and physical therapy and hospitalizations. He fought it hard but now can rest. His family and friends were at his bedside. He had a wonderful last day with visits from good friends and his family. I cannot cry sad tears for Haywood. All I can do is be thankful for 60 years with him.
Haywood was born in Savannah in 1938. His parents, Julia Haywood Nichols and Francis Marion Nichols, lived in the home on 48th Street built by Julia's father. He attended Charles Ellis elementary school for six years and Savannah High School for six years. He enlisted in the military when he turned seventeen.
Haywood spent four years of active duty in the U.S. Navy. When he returned to Savannah in 1962, he enrolled at Armstrong Junior College where he met his wife of 56 years, Judy Wilson Nichols. He received a BA degree from Atlanta College of Art in 1974. After graduating, he moved back to Savannah into the childhood home. Haywood was a full-time artist for over 40 years. He was a sculptor whose works are in private collections in Georgia and many other states.
There will be no local service. The family will be celebrating his life and send his ashes out to sea at a later date.
GUEST BOOK
Very sad to hear of Mr Nichol's passing. We were blessed to know him & honored to have his trust to care for his vehicles. Our thoughts & prayers are with Judy & family
- Leland Prewitt family & staff, Savannah, GEORGIA

A candle has been lit!
Judy and Haywood had a beautiful life together. I am so sorry for your loss, Judy.
- Joyce Weinzettel, Savnnah, Georgia
Very sad to hear of the loss of a long time friend. My deepest sympathy to his wonderful wife Judy. She was the light of his life. May he rest in peace.
- Rebecca Clark, Duluth, GA
Judy, we were your next door neighbors for 13 years around the 1980's. We are so very sorry that you lost Haywood. We have many happy memories of both of you and your large family of charming cats. We wish you the very best.
- Bruce and Liz Kilbourne, Savannah, GA
Thinking of you.
- Martha Love, Savannah , Georgia
I'm thinking of how long I've known your family. Condolences and prayers for strength. RIP Haywood.
- Jesse Jordan , Savannah, GA
Met Haywood in 87 and was impressed from the start. I was amazed at his many talents and his warmth and willingness to share his skills. I had the opportunity like many others to have been taught by him the skills he learned and perfected. I am fortunate to have original artwork by him, which my family will treasure for many generations. RIP my friend.
- Waters, Savannah , GA
I guess I first met Haywood in the 1970's. Although our contact over the years only been occasional, I have always had the highest regard for him. Not only was he an immanently skilled artist and woodworker, but he always impressed me as completely honest and refreshingly outspoken. My wife and I have also had the great pleasure of knowing Judy for many many years. We want to express to you, Judy, our deepest sympathy.
- DON Jones, SAVANNAH, GA
I am so sorry to hear about Haywood's passing. I actually called him yesterday just to check in on him. He and my dad, Warren Youmans, were the best of friends for many, many years. Haywood was so gifted. My heart goes out to you, Judy.
- Brigitte Lawlor, Saint Augustine, FL
I didn't know Haywood well, but knew him through his art and wood sculptures. He was a gifted artist and always likeable. He is one talented Savannah artist who Savannah shall forever miss. Condolences to family and friends.
- Phillip Sellers , Boca Raton , Florida
Services under the direction of:
Fox & Weeks Funeral Directors, Hodgson Chapel
912-352-7200