Celebrating the life of
Dominica Cardinal
August 04, 1938 - October 03, 2022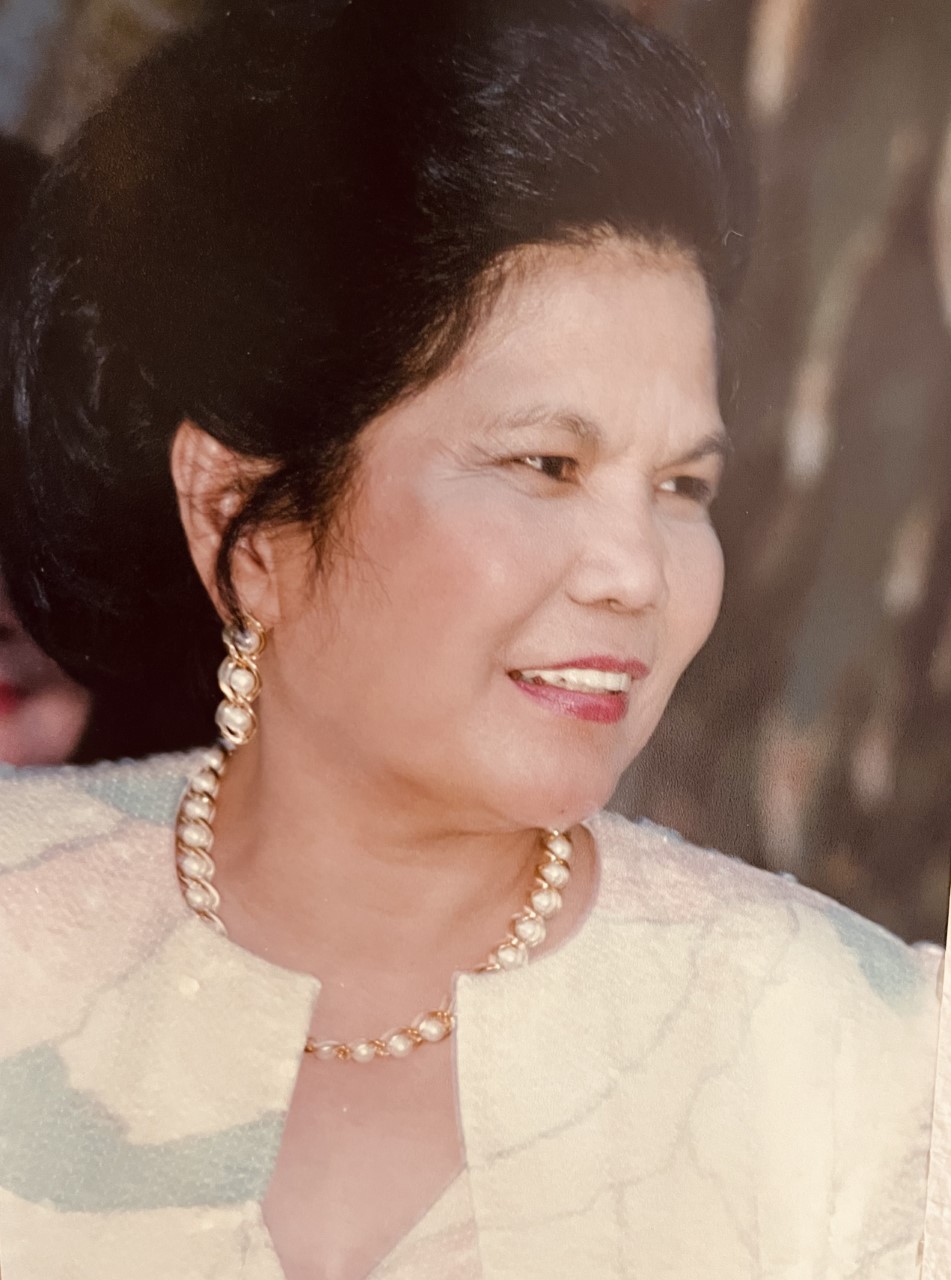 Dominica Maslog Cardinal passed away at Memorial Health on Monday, October 3, 2022 with her children by her side. Born on August 4, 1938 in Legazpi City, Albay Province, Philippines, she was the daughter to the late Ignacio Maslog and Trinidad O'Castro. She attended the University of San Carlos in Cebu City, Philippines where she earned Bachelors of Science in Education. Upon graduation, she worked at Feati University in Manila, Philippines as a Librarian.
In 1969, Dominica took flight by herself and immigrated to the United States with three children under the age of four years old. She joined her husband and their family resided in Jersey City, NJ. Three years after the birth of her fourth child, the family moved to Savannah, GA and called it their home.
Dominica was a homemaker until her children were high school age. She worked in Medical Records at Candler Hospital and in Patient Transport at Memorial Health. The role she cherished the most is Lola (Grandmother). She adored and spoiled her mga apo (Grandchildren), Aidan and Isabella.
A devout Catholic, Dominica attended mass and prayed the rosary every morning. She believed in the power of prayer and included the needs of many in her prayers. If she gave advice, it was often in a form of a novena prayer card.
Although she had very little, Dominica gave with a generous heart. The best way she showed her love was through cooking, especially Filipino cuisine. It made her happy to see family and friends enjoy her signature dishes of Pancit and Lumpia Shanghai. And if you told her you loved her cooking, she made sure she made a meal for you the next time she saw you.
Dominica took pleasure in gardening fruits and vegetables from her native country. Her favorite flower is the orchid. She was a big fan of TFC (The Filipino Channel) soap operas and talent shows.
Survivors to cherish her memory are her children Salvador Cardinal, Karla Knight (Bill), Erwin Cardinal (Mel), and Claudia Cardinal; her grandchildren Aidan Aldridge and Isabella Cardinal; Her sisters Nenita Medina, Corazon Tizon, and Beth Enriquez. And many nieces and nephews.
In addition to her parents, she is preceded in death by her sister Erlinda Redulla, brother Vicente Maslog; nieces Bernadette Dajao, Carolina Medina, and Aimee Rose Maslog; nephews Wilfredo Maslog, Elmer Maslog, and Cesar Medina.
There will be a reception following the burial at the Catholic Cemetery at Boland Hall, Catholic Partoral Center, 2170 East. Victory Drive, Savannah, GA 31404
GUEST BOOK
May She rest in peace. I'm glad we were able to see Her last spring in Savannah along with Her loving Son Salvador.
- Jack Zurick, Freehold , NJ
Dominica was a precious and very proud woman. Loved her gifts of her favorite foods she loved making. My favorite memory was whenever she was ready to have fresh caught local blue crabs, she always made sure we know she wanted no seasoning cooked with them. She will be missed. Condolences to her wonderful family.
- Jones Patsy, Tybee Island, GA
What a beautiful lady your mother was. My condolences to the entire family. I know she will be dearly missed by all. I hope your hearts find peace in the days ahead knowing she is embraced by the LORD's loving arms.
- Melanie Mincey Clifton , Springfield, GA
Such a great Mother, that explains why Claudia is as she is. My condolences to the family.
- Robert Busch, Pooler, GA
When I think of my childhood, I think of her. I remember her smiling and laughing at all the big Filipino gatherings. She was a fantastic mother and good friend to my parents. She will be missed. So sorry for your loss.
- Romina Laygo Wienert, Oak Park, CA
Always there with a hug, a huge smile and a nod... What a sweet lady. Karla, Claudi you two in particular are in my thoughts (as well as your brothers), but I know you two were so very close with her. Peace to your entire family.
- Katrina McGowan, Josh, Tina, Gabby, Nate and Elena Laygo, Savannah, GA
My prayers and condolence to the bereaved family. May she rest in peace.
- The Watkins Family. , Savannah , GA
On behalf of Joe and myself, I offer our condolences to you and your family
- Dyer, Savannah, GA
SO SORRY TO HEAR ABOUT YOUR LOSS. SHE WILL REST MUCH MORE PEACEFULLY IN THE BOSSOM OF OUR LORD. NO MORE PAIN , DISCOMFORT OR HEARTACHE... GOD BLESS YOU AND YOUR FAMILY
- TERREN FRAZIER, POOLER, GA
What an Amazing story about your Mom and all of things she did to give you guys the best life she could give you! What an Incredible, selfless Woman! I feel so fortunate that I got to know her and your entire family! My thoughts and prayers are with you all! She will be greatly missed! Love to you all!
- April Byrd Gadomski, Wilmington , NC
Sal thinking of you and your family on the loss of your beautiful mother.
- Erika Snow, pooler, Ga
Carla and Billy, we are so sorry for your loss. What a beautiful obituary. A life well lived!
- Mr. And Mrs. Brian Kennedy, Savannah, GA
RIp sweet lady. Super sweet. Always strong. Condolences to the Cardinal family.
- Clanton, Savannah, Georgia

A candle has been lit!
My heart and prayers are with your entire family…especially Claudia. My fondest memories of your Mom are of her laughter, how she loved to see us enjoy her cooking, and how she would lovingly chide her children. She was such a generous lady, and I enjoyed her "mothering" me when in my 20's, when my own mother could not. A smile comes to my face when I think of how funny and determined she was…especially the day I helped her decide what to do about her bathroom wall paper! She was a great example to us all of how to put family and loved ones first. Peace be unto you as you endure the pain of her leaving…and take comfort in knowing she will be there to greet you with a laugh, love, and open arms when the time comes. Prayers & hugs to y'all!
- Lauren Heart, Fairfield , CA
Services under the direction of:
Fox & Weeks Funeral Directors, Islands Chapel
912-898-0900
Visitation

5:00 to 7:00 p.m. on Thu, October 06, 2022

Fox & Weeks Funeral Directors, Islands Chapel
4605 Hwy 80 East (map)


Savannah GA 31410

912-898-0900
Funeral Mass

1:00 p.m. on Fri, October 07, 2022

St. Peter the Apostle Catholic Church
7020 Concord Road (map)


SAVANNAH GA 31410

912-897-5156
Burial

2:30 p.m. on Fri, October 07, 2022

Catholic Cemetery