Celebrating the life of
Diana L. Smock
Passed away on September 28, 2022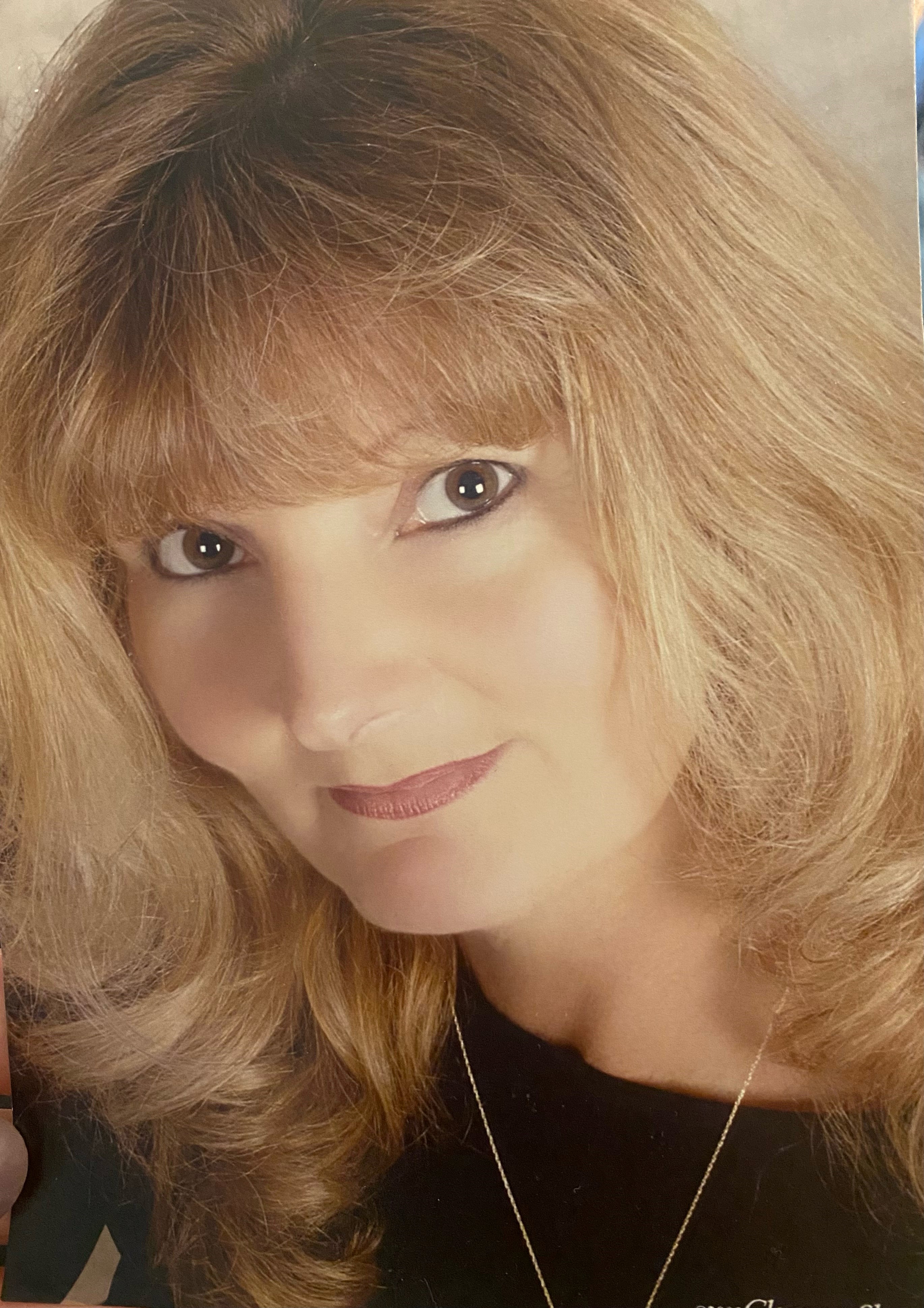 Diana L. Smock, 71, of Savannah, Ga passed away peacefully on Wednesday, September 28, 2022 surrounded by her family.

Diana was born one of eight children to Earl and Lillian Smock. She graduated from West Vigo High School in West Terre Haute, Indiana in 1971, but later moved to Georgia where she resided for the last 30 years. Diana was a talented and devoted seamstress where she established and ran a successful business "Diana's Alterations." Diana was a proud member of Savannah First Seventh-day Adventist Church.

Diana is survived by her son and daughter-in-law Joe and Tina Clark of Marshall, Il; her grandchildren Lacee (Killy), Trey (Brittanee), Katie (Carson), Jenna, and Emilee (Robby); her great grandchildren Portlyn, Piper, Willow, Maddox, Ryker, Koy, and baby boy Clark. As well as her three sisters Karen Smock, Peggy Mullins, and Katherine Stuck; her daughter-in-law Kimi Clark; and her very special friend Judy Thomas-Solomon. She is preceded in death by her son Troy Clark; her parents; and her four siblings Charles Brewer, Freddy Smock, Dorothy Berg, and Johnny Smock.
A Memorial Service will be held, Sunday, October 2, 2022 at Savannah First Seventh-Day Adventist Church.
GUEST BOOK

A candle has been lit!
I love you my Diana.
- Cheryl Dunham, Savannah, Ga
Diana became a part of our family through my sister Cheryl. She would always laugh about something even with all her discomfort she was having. A REAL JOY TO BE AROUND I pray as she sits with JESUS with HIS arm around her HE SAYS "WELL DONE GOOD AND FAITHFUL SERVANT " Your Jesup family will miss you greatly The Pye's
- Pete and Dinah Pye, Jesup, Ga
"If tears could build a stairway, and memories a lane, I'd walk right up to Heaven and bring you home again." I will miss you.
- Chad Smock, warner robins, georgia
I worked for Diana at her alterations shop and she was a great teacher for me; her resilience, strength, cleverness, humor, honesty, and resourcefulness were and are an inspiration to me. I will always remember Diana. My condolences to her family, who she loved dearly and was always so proud of. I am so sorry for your loss. I will have to sew something on her old Juki and give it a good press with her iron in her honor and memory. I was just thinking of visiting her shop earlier today and now I understand why. Thank you for all the lessons, Diana.
- Betsy Bull, Savannah, Georgia
I have always admired Aunt Diana since I was a little girl when she would french braid my hair. She loved her family and was always there for her sisters..especially my Mom Dorothy. I'm sure they are dancing in heaven now. Im so sorry for the family's loss!! Love and miss you. Shelly Jacques
- Shelly "Berg" Jacques, Wind Lake, Wi
She was an inspiration to all and always had that smile and the strength to live. Such a sweet lady. My condolences to her family.
- Gayle Spilliards, Savannah, GA
I am so sorry to hear about this. She seemed so well and happy last year at our high school reunion in Terre Haute. I will always remember one of my best childhood friends.
- Ann Markle (Betsy) , Buffalo , NY
She was a fighter and I had so much respect for her. And it seems they needed an fabulous seamstress in Heaven to sew for the Angels....and Diana is their girl!
- Ginger S. Jennings, Savannah, GA
I am so sorry to hear of Diane's passing. She was classy, fun, caring and loved her family and friends whole heartedly. We sure did have some really great times together. I will cherish the memories. RIP...fly high
- Dormilee Dunlap, Paris, Illinois
The McKibban family sends their heartfelt sympathies to Diane's family and friends. We have wonderful memories of Diane and her family. Rest peacefully Diane!
- Sharon McKibban, Terre Haute , InN
Kathy so sorry for the loss of your sister my condolences to you and your family. Love in Christ Jesus.
- Linda Cantrell, Warner Robins , GA
Old classmate of her's. Class of 1970 . Sorry for your loss, RIP DIANA
- Georgeann Edwards, West Terre Haute , Indiana
Diana was talented and hard working. She could make cushions in a flash and mend any clothing item. She was very strong and will be greatly missed.
- April Tatusko, Savannah, Georgia
Come With Me God saw she was getting tired and the cure was not to be. So He put his arms around her and whispered, "Come with Me. With tearful hearts we watched her fade away. Although we loved her dearly, we could not make her stay. A golden heart stopped beating, hard working hands laid to rest. God broke our hearts to prove to us, He only takes the best.
- Karen Smock, Warner Robins , Georgia
Diane was my best friend growing up on Concannon hill when we were young. I wish I could of went to the class reunion to see her.My prayers go out to Kathy ,Karen and Peggy and all of her family.
- Marianne Crosby Donham, Terre Haute, Indiana
Diana L Smock 1952-2022 Diana not only made pillars, she was our pillar of the community! The passing of Diana is going to leave a giant hole in the Wilmington Island Community, her friends, and her family. What can I say about Diana? She was always smiling, had a positive attitude, loved doing her alterations, and just talking to people! And she made you just want to smile! Diana's shop just wasn't a place to get alterations or canvas work it was a place that you could just stop by to say, "Hello!" And if you know her like we did she was always busy, but not too busy to have a quick fascinating chat! She was in the know! Now if you needed something done from simple alterations to some real complicated canvas work Diana was always up for the task. I will never forget one time when I needed a back deck cover for my boat. It had been an incredibly hot summer and my customers as well as I after about 20 minutes would start the melting process! Believe me this was not a pretty site! As soon as I explained what I needed, Diana quickly offered to stop by the boat after closing. Once arriving, she gave the boat's deck a quick look, took a few measurements, and then said, "If I can get the materials by Monday, I can have your top finished by Wednesday!" And the bottom line was this, she never wrote anything down and the top turned out prefect! And was it ready on Wednesday? Absolutely! Now its heavens turn to experience all the sincere goodness and marvelous talents of Diana! Our sincere condolence goes out to the family and friends of our amazing Diana! With thoughts and prayers, Captain Judy Helmey and Katy Goettler Savannah, Georgia
- Captain Judy Helmey, Savannah, Georgia
Rest In Peace sweet lady. You will be missed.
- Williams , Savannah , Georgia
Diana fought a long, hard battle. May she now Rest In Peace ……no more pain, no more suffering. My condolences to all who knew her and loved her.
- Jane Harte, Savannah, Georgia
Services under the direction of:
Fox & Weeks Funeral Directors, Hodgson Chapel
912-352-7200
Memorial Service

11:00 a.m. on Sun, October 02, 2022

Savannah First Seventh-Day Adventist Church
50 Godley Way (map)


Savannah Georgia 31407