Celebrating the life of
Harold G. Hoecherl
January 26, 1934 - September 27, 2022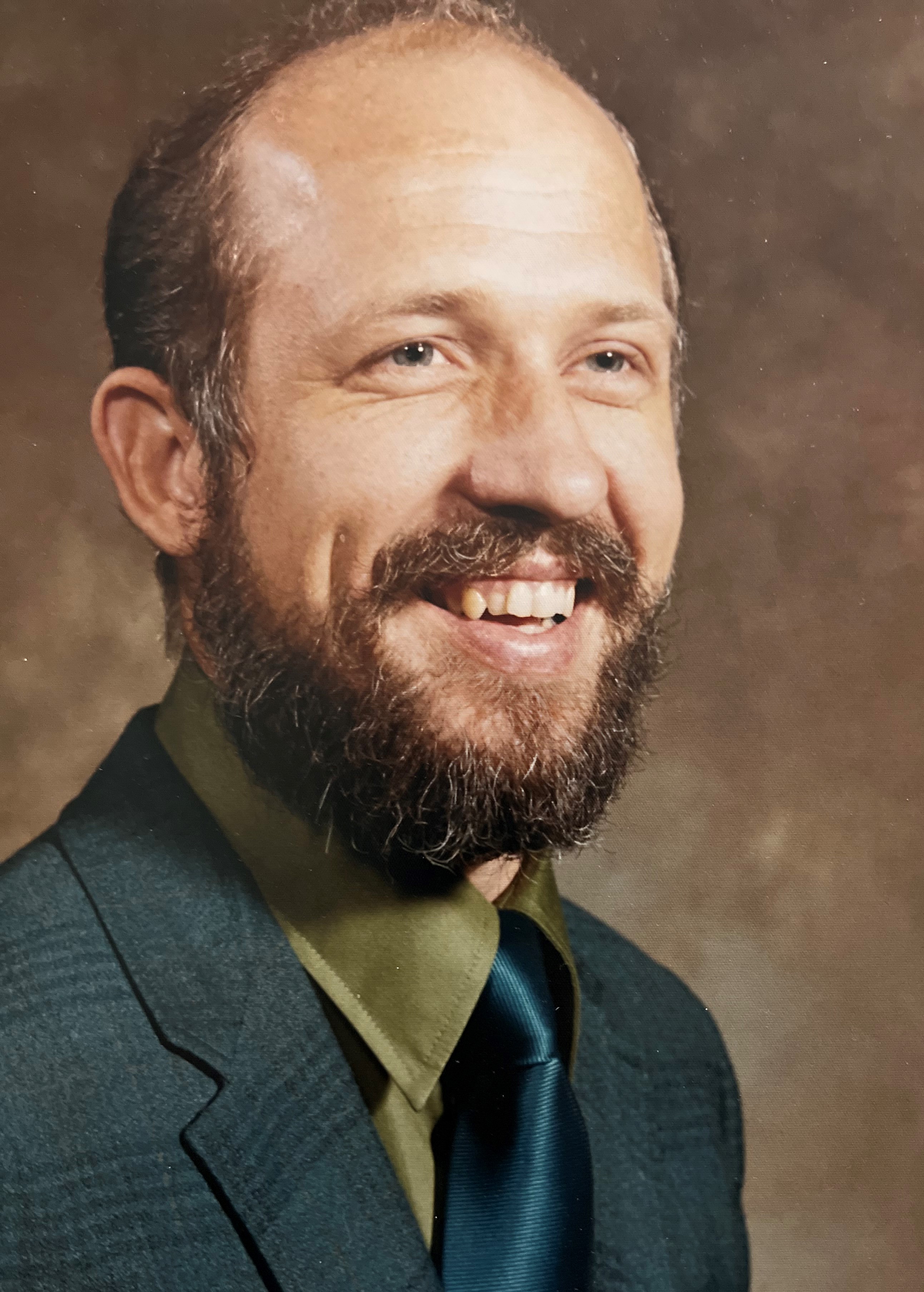 Harold George Hoecherl died on Tuesday, September 27, 2022 surrounded by his family under the care of Savannah Hospice at Buckingham South in Savannah, Georgia.
He was born January 26, 1933 in Genesee Depot, Wisconsin to Marie Bauer Elder Hoecherl and Oscar Gould Elder. He was later adopted by Louis Rupert Hoecherl.
Harry Hoecherl began his violin studies with Hilda McConnell in Spooner, Wisconsin at age 11. He graduated from Northland College in 1955 with a BA in music education with an emphasis in violin and clarinet. There he met and married his wife, Alexandra Shattuck. They spent their honeymoon year in Bayfield, Wisconsin where he was Band Director in the public schools. They celebrated their 67th wedding anniversary on August 20, 2022.
In 1956, Harry was drafted into the U. S. Army. While stationed in Wurzburg, Germany he played tuba and clarinet in the 10th Division Band throughout post-war Germany.
He was orchestra director and string teacher in the Ashland, Wisconsin Public Schools from 1958 to 1963 and with the Appleton, Wisconsin Public Schools from 1964 to 1989. In 1970 Harry opened his private violin studio and was instrumental in the development of the Suzuki Method being incorporated into the Public Schools.
During these years he also played clarinet and saxophone with the Harold Ferron Orchestra and the Rainbow Valley Dutchmen. He was a first violinist with the Fox Valley Symphony for 20 plus years and served as orchestra representative on the Symphony Board.
He was first violinist with the Orpheus String Quartet before and after his retirement. He also was concert master with the Red Cedar Symphony in Rice Lake, Wisconsin. In 2002 his final public solo performance was the Mozart Violin Concerto in G Major with The Red Cedar Symphony in Spooner, Wisconsin. He was awarded the Outstanding Service Award with the Red Cedar Symphony in 2004.
He was preceded in death by his parents, three brothers: Roland Hoecherl, Edwin Hoecherl and Emory Elder; and sister-in-law Giselle Hoecherl.
In addition to his wife, Sandy, survivors include his daughter Margo Ames (Andrew), their son David Lowther (Jean) and their grandchildren Teal, Indigo, Marisol, Elliot and Henri; son, Randal Harrison Hoecherl (Sandra Bonnici) and their daughter Mikala Marie Hoecherl. He is also survived by brothers Donald (Giselle) Hoecherl, Arnold (Mary Lou) Hoecherl, Hollis (T.J.) Elder and sister-in-law Trisha Elder.
The family wants to express our deepest thanks to the wonderful caregivers at both Buckingham South and Savannah Hospice.
A memorial service will be held at Asbury Memorial Church October 24 at 11:00 a.m.
In lieu of flowers, remembrances may be given to Savannah Hospice in Savannah, GA or The Shell Lake Arts Center in Shell Lake, WI.
GUEST BOOK
Dear Margo, I remember your Father being a a gentle soul who was kind and loving. I'm sending you and Randal love and light as you go thru this sacred time. Margo, I miss you and your humor! And Randal, I'll never forget you ringing the church bells in Mackville! In loving memory, Laura
- Laura Luedeke , Appleton , WI
I could say Harry gave me my start as a bassist. He didn't even care if I could take orchestra class. He just made sure I had a bass to play. My sympathies to all the family.
- Mark Hembree, Oconomowoc, WI
I have wonderful memories of my years in the Appleton West orchestra and the kindness of Mr. Hoecherl. He spurred me on to be the best musician I could be. My sympathies to your family.
- Deborah Cooper, Appleton, WI
Our hearts go out to you & the whole family. May your happy memories, and the sharing of stories of Harry, bring you solace during this difficult time.
- Joette Bump & Brad Reifsnyder , Appleton, WI

A candle has been lit!
Sincere condolences. My heart goes out to Sandy, Randall, and the family.
- Marilyn Bazinski , San Francisco , CA
Heartfelt condolences to Sandy, Margo, and my true friend Randy in this time. I have nothing but positive memories of the time spent with the Hoecherl family back in the day, including their allowing us to periodically make a musical ruckus in their wonderful home on Prospect Ave. Harry was always encouraging even when I expect some of it was nails on a chalkboard to his well-tuned ears. Peace.
- Steve Germiat, Burien, WA
So sorry to hear about your loss. You were all such great neighbors. I can still remember hairy running in and out of the house with a bucket of water trying to put out that fire! Until the fireman put his hand on his shoulder and said we got this. Lol. Love you all and may the strength of God be with you.
- Chuck VanderLinden, Appleton, WI
Dear Randal and Margo. I remember observing your violin lessons with Margery Aber while I was doing my Master's Degree at UW—Stevens Point. Your folks drove 140 mikes round trip with you from Appleton every week for lessons. Your dad was a trooper! He had a great sense of humor and was a joy to be around. I send you hugs….
- Jenny Burton, Stevens Point, WI
Randal - I'm saddened for your loss. May you and your family find peace and comfort in your treasured memories. Wishing you all strength and love -
- Judy Ansfield Hebert, Oshkosh, WI
Randall our condolences. Your father was a true advocate for music in our schools.
- Beth Kiser, Madison , Wi
Sandy, so sorry for you and your family's loss. He seemed like such a sweet and very talented man.
- Kay Wilson, SAVANNAH, GA 31411, GA
Sending you all thoughts of love an peace.
- Diane Ricks, Savannah, GA
Sorry or lost god good all time
- Gwendolyn Thornton, Savannah , Ga
I was honored to know both Sandy and Harry through Red Cedar Symphony in Rice Lake, WI. Harry made a big impact on so many people and brightened every rehearsal.
- Patty Smith, Rice Lake, Wi
Sorry for your loss . Your father was a very positive happy person with a great love of people and learning . He will be remembered as a bright spot in the music education and music world . He was one of the people I will always remember as a bright spot in my days in Appleton. God bless Harry and your family .
- Michael Allen, Guangzhou , china
So many great memories growing up with your family and chasing snails and clams and crawfish at your cottage.
- Kevin, Madison, Wi
I've fond memories of orchestra at West with Mr Hoecherl. Then later, my young daughter learned to love music in his orchestra class.
- K Howell Mitala, Appleton , Wi
Services under the direction of:
Fox & Weeks Funeral Directors, Hodgson Chapel
912-352-7200