Celebrating the life of
Bruce Thomas Barrett, Jr.
March 14, 1947 - September 07, 2022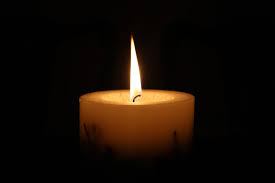 Bruce Thomas Barrett, Jr. of Fayetteville, North Carolina passed away on September 7, 2022, in Savannah, Georgia. Bruce was born in Kingstree, South Carolina on March 14, 1947, to Bruce Thomas Barrett, Sr. and Alice Grayson Barrett. He lived most of his youth in New Bern, North Carolina and later he resided in Fayetteville, North Carolina. He spent his final four years living in Savannah, Georgia in the care of family, Ron and Janet Garner.
Bruce graduated from Havelock High School in Havelock, North Carolina. He attended Lenoir Community College in Kinston, North Carolina and later Bruce enrolled and graduated from Campbell College, Buies Creek, North Carolina with a degree in History.
His careers led him through a variety of life experiences including working in an antique store in Kinston, before moving to Fayetteville, North Carolina. He made his home there and taught history in a local middle school. Later he worked as a part-time instructor at Fayetteville Technical College while working as a floral designer. Eventually, he started and operated K-n-B Landscape Maintenance.
He was a member of the Sons of The American Revolution and the Sons of Confederate Veterans. He considered himself a collector of antiques, antique silver, and fine china. He enjoyed thoroughly researching and recording the history of each piece that he collected.
He is survived by his sisters Val Barrett Ajas (Hiroshi) of San Antonio, TX, Judy Barrett-Elmer (Glenn) of Tallahassee, FL, Janet Barrett Garner (Ron) of Savannah, GA; five nieces and nephews Andy Ajas (Valerie), David Ajas (Gymy), Chris Garner (Emily), Sarah Jawback (John), Grayson Elmer; and eight great nieces and nephews Kira, Savannah, Amaya, Samantha, Brandon, John James IV, Henry, and Silas.
He was preceded in death by his parents Bruce and Alice Barrett and his niece, Michelle Lynn Ajas.
Graveside services will be held at Cedar Swamp Methodist Cemetery, in Kingstree, South Carolina on October, 8 2022 at 11:00 a.m. In lieu of flowers, donations may be made to Cedar Swamp Methodist Church, 272 Cedar Swamp Road, Kingstree, SC, 29556.
Services under the direction of:
Fox & Weeks Funeral Directors, Hodgson Chapel
912-352-7200
Graveside Service

on Sat, October 08, 2022

Cedar Swamp Methodist Cemetery
(map)


Kingstree SC