Celebrating the life of
Carol Ethel Wigger
January 31, 1939 - September 23, 2022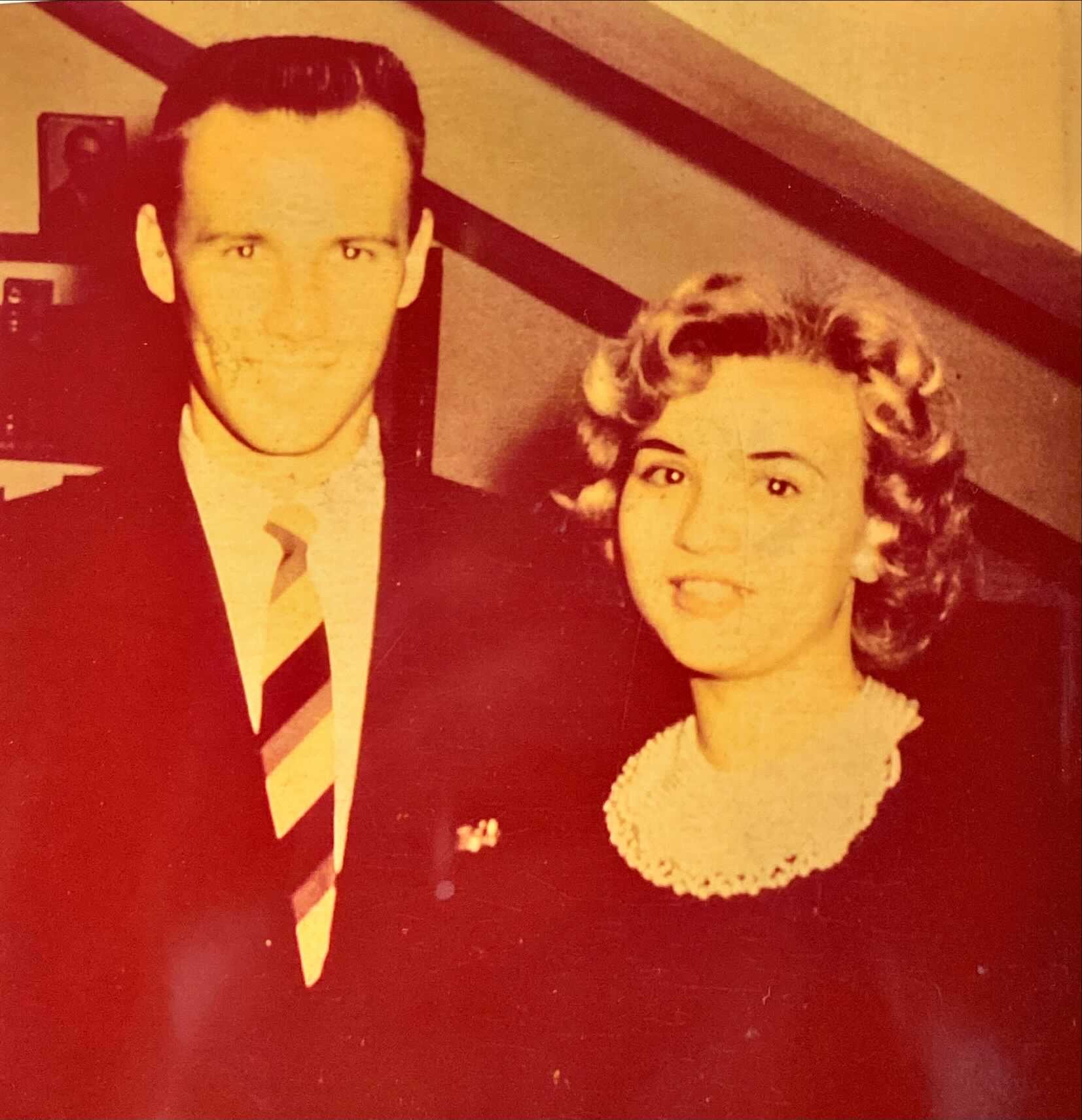 Carol Ethel Wigger died peacefully in her sleep on Friday, September 23, 2022. Carol was born on January 31,1939 in Washington, D.C. She was a parishioner of St James Catholic Church.
Carol was a loving mother and grandmother who loved spending time with her grandchildren.
She is preceded in death by her parents, Gilbert and Ethel Fedak. She is survived by her husband of 62 years, Ralph Wigger; her daughter, Karen Winters (Mark Austin); her grandchildren, Megan, Sophie, and Ryan Winters; their father, Richard Winters; and her sister, Kathleen Bridgers.
A memorial visitation will be held Wednesday, September 28, 2022 from 5:00 to 7:00 p.m. at Fox & Weeks Funeral Directors, Hodgson Chapel.
GUEST BOOK
Mrs. Wigger will always hold a special place in my heart. She will be greatly missed. She liked her things a certain way but she was always so appreciative. My favorite thing to do with Mrs. Wigger was to show her pictures of my little boy she was always so excited when she saw him and told me how beautiful he is. I will miss going through long list of needs. She was very detailed and always knew exactly what she needed. She was a very smart woman. One of my favorite conversations with her was when I was driving down the road and a spider came onto my windshield she told me to turn on my air real cold and that he would forcefully go out of the window to reach warm air and she was right the spider crawled right to the window and went out. She always knew so much about the most random things. I love you Mrs. Wigger rest easy.
- Hannah Evans, 524 Quarterman Drive , Savannah
Dear Ralph, Karen, Megan, Sophie, and Ryan, I am so sorry to learn of Carol's passing. Carol and I knew each other since we worked together in Washington, DC in the early 1960s. I will always remember Carol as a beautiful "Southern Belle" with long, blonde hair and a peaches and cream complexion. The last time I saw Carol and Ralph, she lived in Maryland and Karen was an infant. She was a dear friend. We kept in touch over the years. Carol preferred to talk on the phone. I preferred to write a letter. Carol spoke so fast on the phone, I didn't always catch what she was saying. I have good memories of Carol and Ralph and D.C. My husband and Ralph share the same birthday. Carol loved her grandchildren and was in "proud grandma bragging mode" when she spoke of them. I will miss you, Carol, and cherish the happy memories I have. You are gone but still with me in my heart. Rita Ricklefs
- Rita (Hanneke) Ricklefs, Silverdale, Washington
Services under the direction of:
Fox & Weeks Funeral Directors, Hodgson Chapel
912-352-7200
Memorial Visitation

5:00 p.m. to 7:00 p.m. on Wed, September 28, 2022

Fox & Weeks Funeral Directors, Hodgson Chapel
7200 Hodgson Memorial Drive (map)


Savannah GA 31406

912-352-7200