Celebrating the life of
Kumar Nagappan
Passed away on September 19, 2022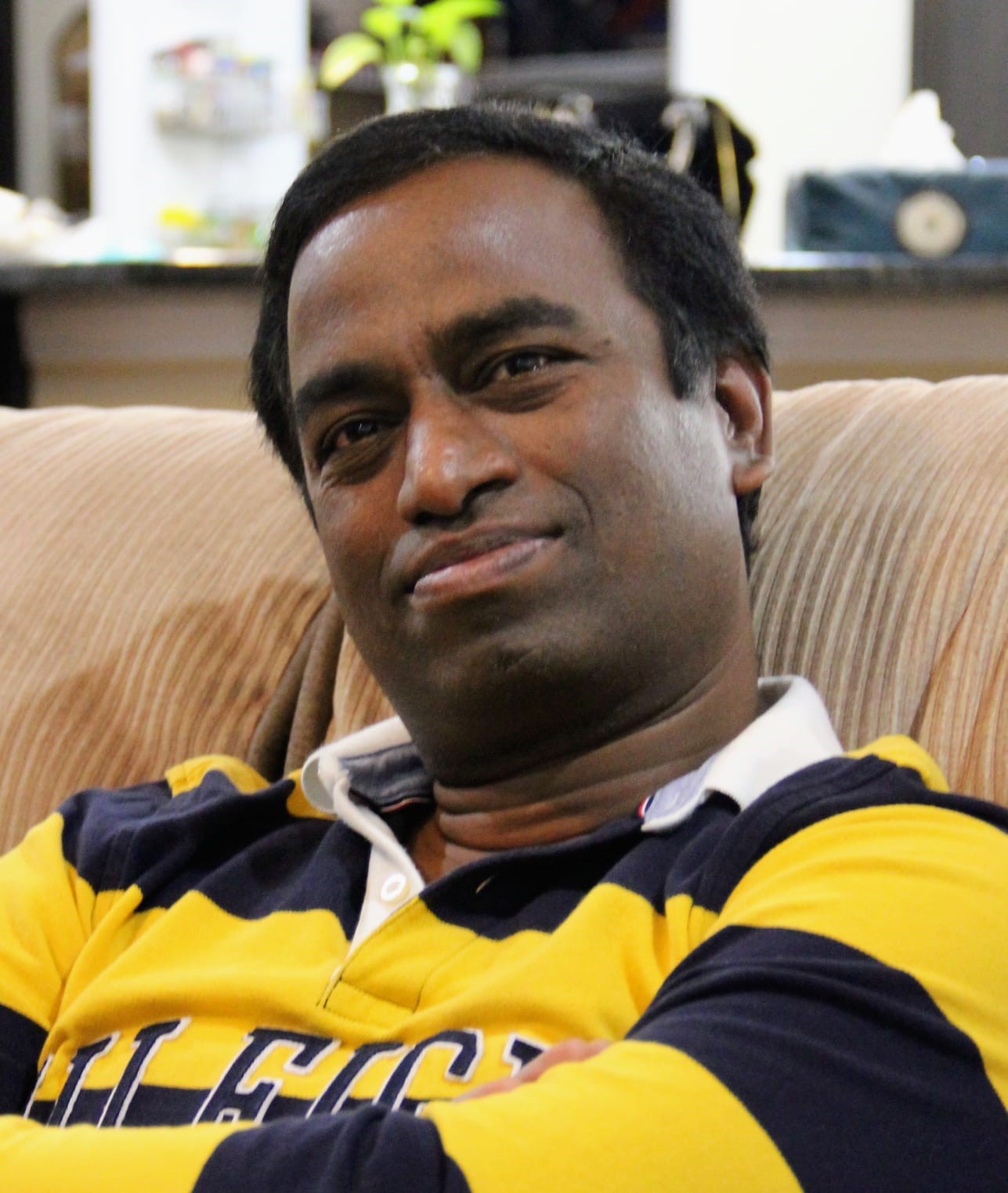 Please click here to view Kumar's prayer service via livestream. The prayer service will begin at 2:00 PM EST on Sunday, September 25, 2022
The unimaginable and unthinkable has happened to a family in Savannah, GA, USA.
Kumar Nagappan passed away on 19th September 2022 due to stage 4 cancer, within a month and half of being diagnosed.
He is survived by his wife and two daughters. He was a loving husband, doting father, dutiful son, and a trustworthy friend. At work, he was a knowledgeable mentor and a compassionate colleague. Above all he was a simple honest human being, who touched each one of our lives.
He was a soft spoken and the kindest person you would ever meet. This untimely and profound loss has shaken each one of us, who used to respect and love him for what he was. He will be sadly missed forever.
Kumar was born in Tamil Nadu, India. He completed his Bachelor's of Science from University of Madras in Mechanical Engineering. He started his aerospace career at HAL as an Assistant Engineer, and worked in several companies such as Boeing, TCS & Bombardier. He joined Gulfstream Aerospace, Savannah in 2015.
GUEST BOOK
We miss a nice friend badly, deepest condolences
- Velkumaran, Redhills, Chennai, Tamilnadu, india
Rest in peace kumar brother . Cant imagine how painful this loss for the family. Deepest condolences!!
- Manogar, Thiruvallur, Tamil Nadu
My heartfelt condolences to kumar anna Family
- Sumathi, Chennai , Tamil nadu
we miss nice person
- bhuvana, chennai, tamilnadu
rip kumar uncle
- rakshantha rakshi, city, Tamil Nadu
RIP Anna. Missing you a lot.
- Janagiraman, Redhills, Tamilnadu

A candle has been lit!
We miss Kumar uncle
- Murugan,&ammu, Chennai, Tamilnadu
Ok
- Karthik , Chennai , Tamil Nadu
Ok
- Karthik , Chennai , Tamil Nadu
I miss you brother
- Selvam ramamoorthy, Chennai, Tamizhnadu
Kumar Anna was kind and happy person. He always welcomed us with his graceful attitude. We had a great time a month ago when we visited their home. His hospitality is always beyond gracious. We were in shock that he was not here with us anymore. It is often hard to find the right words at a time like this. May you find peace, comfort, and all the love you need in the days to come.
- Suneetha Chintapalli , Olympia, WA

A candle has been lit!
Miss u
- Pushparaj Ranganathan, Chennai Redhills , Tamilnadu
Services under the direction of:
Fox & Weeks Funeral Directors, Hodgson Chapel
912-352-7200
Visitation

1:00 p.m. -2:00 p.m. on Sun, September 25, 2022

Fox & Weeks Funeral Directors, Hodgson Chapel
7200 Hodgson Memorial Drive (map)


Savannah GA 31406

912-352-7200